Looking back, as a child, there were so many things I took a huge interest in while growing up. Some of which weren't so healthy, but hey, we were all kids! I'm talking about enjoying the sweet indulging goodness of baked goods. I mean, who could avoid taking a chunk out of a tasty, mouthwatering cake. There are so many incredible edible creations out there each with their own category. Although, even though there are so many, the sweetness will always be shared amongst them all. Besides the taste, there are other incredible aspects of sugary goods that we all like.
In many ways, the presentation of food can appeal to the eyes of many. When baking, people often look for different ways to spice up the look of their sweets. There are a ton of different ways to do just that, but some are more unique than others. I have some quality info that may be able to lead you into the direction of something incredible.
A Look At Sprinkles Like Never Before
Baking goods is one thing, but the more you do with them, the more possibilities arise. To begin with, there are so many things to bake like cupcakes, cookies, cakes, and so much more. With the holidays coming up, your seasonal good are going to need a little pop along with their flavor. That's why Sprinkle Pop is here for all your Christmas sprinkle needs.
Sprinkle Pop isn't just your average sprinkle company, they are incredibly unique. There are more than 40+ Sprinkle Pop designs to choose from with more being added each month! The company wants to provide you with top-notch sprinkle options that'll help you take your goodies to the next level. Not only are their products made in the US, but they have some special arrivals coming too.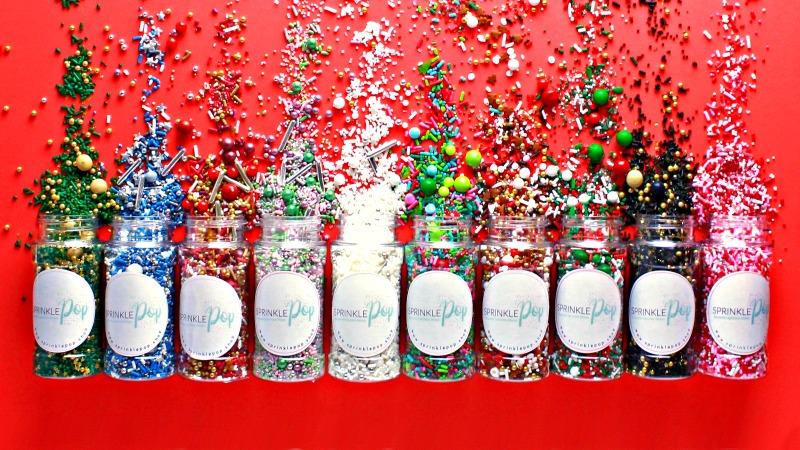 There is a full line of Sprinkle Pop Christmas Sprinkles headed our way! Imagine the designs you could come up with for all your holiday ideas. Decorative cookies, snacks, and so much more come to mind. Sprinkle Pop Holiday 2018 sprinkles are available for purchase now and the sprinkles range in price from $4 to $12. Or they'll even custom design your very own sprinkle mix for $25! No matter your decision, this year could turn out to be pretty incredible.
If you could put your mind together in a creative way, your upcoming baked goods will make a scene. So be sure to check out all of the information I have for you above.