2020 taught us the importance of self-care.
And you have your self-care down to a science. But it is time to take it up a notch.
Invest in some new items for your home spa. Check out our list to add a little indulgence to your life.
It is time to clean and start fresh. Go through your products, hair, skin, make-up and check the dates.
If you have not opened it since the beginning of the pandemic, or before, throw it out.
Same for your drug cabinet. Purge any medicines that are past their expiration date.
If you have prescriptions that you are no longer using, most pharmacies will allow you to turn them in, or they have a dropbox. Now, you are ready to check out some new items.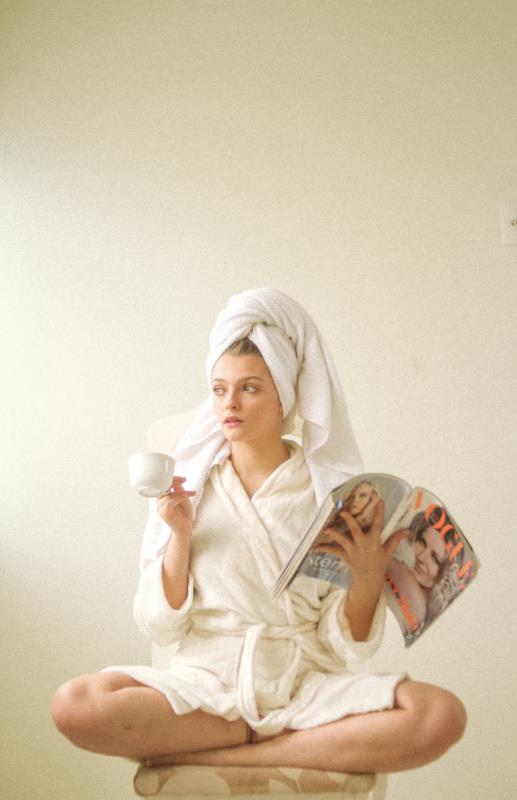 The number one product you should get now to make self-care easier than ever is the Spongelle.
Eliminate the need for your loofah, body wash, moisturizer, and exfoliator with this 4-in-1 product.
The body buffer is infused with body wash which is designed to cleanse and nourish your skinThey have auto-delivery so you never run out and travel sizes for when you are on the road.
They even have a men's collection, in case your significant other keeps trying to steal your Spongelle. There is truly something for everyone.
Other ways to indulge yourself with your skincare is to use either a self-tanning lotion or a shimmering/illuminating lotion.
There are different moisturizers that will provide different levels of glow to your skin. There are very few things that will make you feel as indulgent as having healthy, glowing skin.
While you are treating your skin, make sure you are also treating your hair.
Scalp care is extremely important for the health of your hair. And just as the rest of your skin needs exfoliating and moisturizing, so does your scalp.
Take the time to invest in products with your hair type and texture in mind, but get beneath your hair. Take time massaging your scalp when you shampoo and condition your hair.
There are also products you can use before and after showering to treat your scalp.
Anything heavy or oily, you will want to use before cleansing, and you will want a light product that gets down to your scalp with a pointed applicator for after your shower.
Hair, we have it where we do not want it and want it where we do not have it.
Are you still shaving or plucking your unwanted hair? It's time to invest in a laser hair removal device like Kenzzi IPL hair removal handset.
Small enough to fit in your hand with a lifespan of approximately ten years, it is an investment that will pay for itself. Get started now with at-home laser hair removal.
It takes multiple uses to see optimal results, but you will probably notice thinner, smaller, less, and finer hair as you go through the process.
So as you remove hair on your face and body, you want to enhance your lashes.
Lash care has taken off in recent years, with entire salons devoted to tinting, curling, and other lash treatments.
There are a host of mascaras to choose from that will also condition, strengthen, and lengthen your lashes.
But if none of that works enough, and you want more, consider false lashes.
There are all sorts of options out there to fit every style.
Investigate whether you want to do adhesive or magnetic lashes.
Magnetic lashes are becoming more popular because less people are sensitive to the products used than the glue in adhesive lashes.
Just as with skincare, face care, and make-up, you want to research your lashes. Do you want to get cruelty-free lashes (typically made from silk)?
Technology is an amazing thing. And new developments are being produced for the masses to use in the comfort of their homes.
You can now reap the benefits of light therapy at home. LED lights are available in different colors to penetrate for specific issues.
Anti-aging
Tooth and gum care
Acne
Pain relief
Research what you are trying to treat and decide on the light therapy that would best suit your needs.
Some people also find that light therapy can be beneficial for treating certain skin disorders as well as seasonal depression.
However, in some cases, you may have to look into professional light therapy locations to get the type of light that would most benefit whatever issue you have.
If you are using light therapy on your teeth and gums, the rest of your smile needs some loving too.
If you missed your last cleaning due to COVID, schedule it.
And while you are at it, schedule yourself a teeth whitening treatment too. Or do it from home.
Revitalize your wardrobe. You have been wearing the same leggings, sweats, and t-shirts for the last year and a half.
Even if you have no intention of transition to jeans or any other form of "real pants" or anything that requires ironing. Treat yourself to some new clothes.
Try out some fun new prints (tiger print is in right now) or colors. (Bubble gum pink, anyone?)
While you are revamping, go through your top drawer.
Throw out anything that has even a small hole. Even if it is your comfiest pair or your favorite bra, it is time for a replacement.
When it comes to your bras, they need to be replaced because the elastic in the straps tends to loosen and not maintain support any longer.
Are you ready to venture back into the world for some indulgences?
Self-care is great, but sometimes you want someone else to do the work.
Options like the spa, salon, and massage parlors remained closed and opened up slowly with limited availability once quarantine ended. Schedule yourself a day of relaxation, you deserve it.
While you are out and about on your day of relaxation, take the time to have dinner in a sit-down restaurant.
Pick your favorite place and take yourself on a date. Order all the extras you normally avoid, including that glass of wine or ridiculous cocktail.
If the weather is nice, take a walk through your favorite park or by the beach, lake, or river.
Do not try to get your heart rate up, there will be time for that. Just take a leisurely stroll, and take the time to appreciate the nature around you.
Focus on taking the time for you; schedule indulgences if you have to.
Buy yourself a new journal and some really cool pens.
Journaling is an indulgence many people forget to take the time to do. Yet, it has a host of benefits, including helping you clear your head and getting your creative juices flowing.
Maybe you have another hobby that you want to follow and work on. Invest in whatever you need to pursue that which brings you joy.
Do not let the return to normal stop you from maintaining the focus you found during quarantine.
You had to learn to live with yourself and enjoy your own company.
Continue to take the time for solitude and the serenity that comes with that silence.