We love to travel and visit really wonderful places. Our travels always take us back to Florida and I have to say, I love The Florida beaches! Back in November, we had the opportunity to spend Thanksgiving at the TradeWinds Island Resort. TradeWinds Island Resort is located right on St. Pete Beach!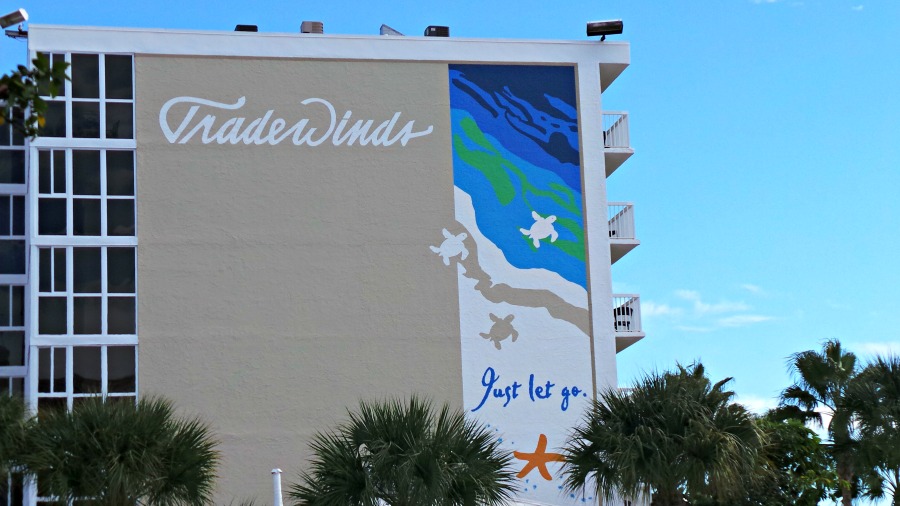 From the moment we entered this fabulous resort, I knew I found a place I would return to. TradeWinds Island Grande is located on 20-acres beachfront property. There are so many activities to enjoy while visiting, from beach Volleyball, tennis, plus all the beach and water sports you could want. Ride on Bucky the mechanical shark, head on over to the Triple WipeOut and test out your surfing skills. fun on the most exhilarating water sports ride called the JetLev, you will soar up to 30 feet in the air where you can hover or walk along the water. During the peak season, you can enjoy the Floating Water Park that is located in the Gulf. There are so many other fun activities to enjoy, like Parasailing, Kayaking, paddleboards and even Floating Cabanas. Tradewinds Island Grand has everything you would need for a fun action filled vacation.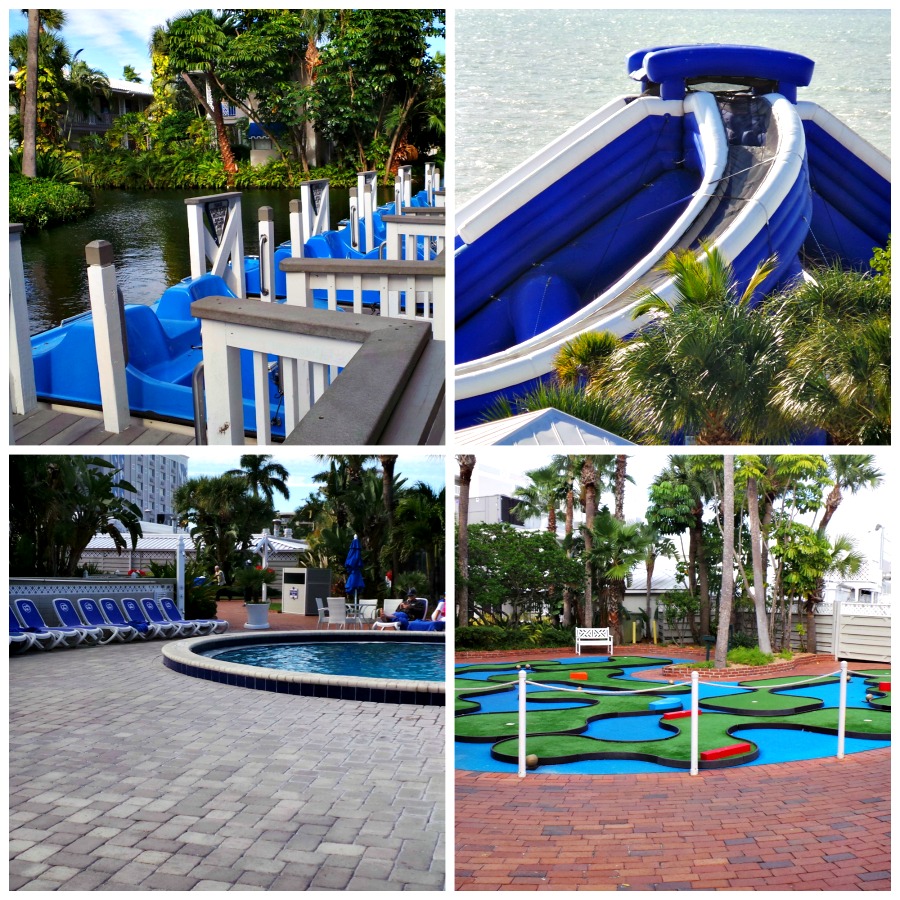 What I really love about TradeWinds Island Grand is all the fun activities they have for children, I have been to different resorts and this one by far is one of my tops resorts to visit. Some of the activities include Splash Island Water Park, the High Tide Waterslide that is 3 stories high and 200 feet long. There is also KONK Activities center (Kids Only No Kidding) and KONK club drop off camps and the really great part of this is they also have KONK Care, you can drop your children off, knowing they are safe and fully supervised while you go and pamper yourself or just get a little me time. Dive In Movies is another wonderful activity, Bungee Trampoline and so much more.
TradeWinds is also Autism Friendly! I loved hearing about this. There has only been one other resort that we have visited that had a program set for children with Autism. Devon, of course, was a little too old for this, but I love the fact, that parents and their children that are on the Autism Spectrum can be at ease knowing that TradeWinds will take care of your needs, so you can just let go. I know how hard it is for parents and caretakers of Autism children to just be able to relax a little, even on vacations. I know with Devon, I always have to be "Prepared" for those meltdowns and other safety issues. With Tradewinds, they have a safety kit that includes a hanging door alarm, corner cushions, and outlet covers. They even offer gluten-free offerings their dining outlets.
At Konk, there is special sensory activities available as well as selected drop – off programs for the children. In November of 2010, TradeWinds Island Resorts was designated an Autism Friendly business by the Center for Autism and Related Disabilities (C.A.R.D.). TradeWinds employees underwent C.A.R.D.'s training program, which taught employees how to better meet the needs of guests who have autism and their families.
Also, TradeWinds offers seven separate heated swimming pools including an adult pool where you can relax and unwind in peace and quiet at both Guy Harvey Outpost and Island Grand.
There are two whirlpools at Island Grand and one whirlpool at Guy Harvey Outpost. There's also a toddler wading pool for the younger set, conveniently located right next to the KONK (Kids Only, No Kidding!) Activities Center at Island Grand.
Our One Bedroom Tropical Suite was lovely. It had a living area with a double size sofa, table with chairs and a kitchenette with a full-size refrigerator. And a separate bedroom with two queen beds and flat screen TV's in both rooms. It was very roomy. Amanda slept on the pullout couch and we took the bedroom with Devon, this way she had a little privacy because there was a door we were able to close in between the rooms. The beds were really comfortable, so there were no complaints there!
TradeWinds Island Resorts has six full-service restaurants that provide you with diverse choices for all your meals. From the beachside dining at Guy's Gulfside Grill to the elegant setting of Palm Court Italian Grill, you're sure to find a restaurant to suit every discriminating taste. There is also in-room dining for those days when you would just like to relax in your room after a fun-filled day. A couple of the restaurants are, Guy Harvey RumFish Grill, Beef 'o' Bradys and Bermudas Steak and Seafood, that is just to name a few. You can read my Bermudas Steak and Seafood review HERE!
We had so much fun on our little getaway. It just feels good to get away from all the hustle and bustle of life and enjoy our family. The kids loved going on the beach and also collecting shells, there is just so much to do and see at TradeWinds Island Grand, we didn't need to go off the resort for anything, everything we needed could be found there.
If you're looking to get away with your family or maybe for a romantic weekend, then TradeWinds Island Grand is the place to go! Just sit back, relax and just Let It Go!
Connect with the TradeWinds Island Grande – Site | Facebook | Twitter