Adventures are important for children. It is how they learn, how they become open to new experiences, and how they develop. Going on adventures can help them develop into independent adults, can help them become curious about the world, and is generally just a great way to bond together as a family.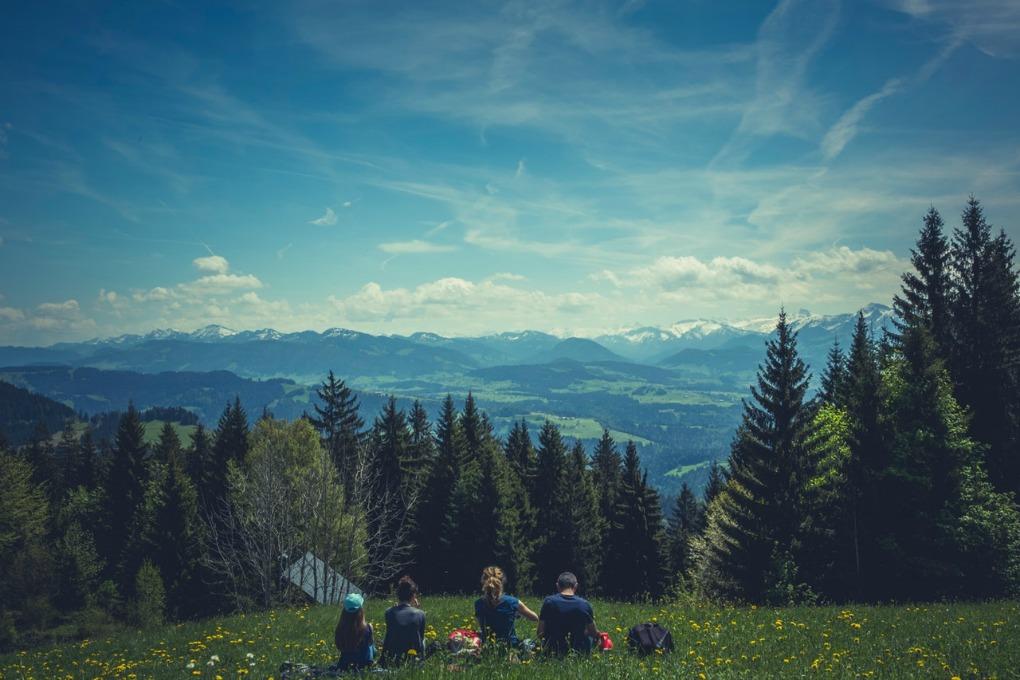 Going for a Family Bike Ride
Bike rides are the perfect opportunity to have an adventure, any day of the week. If the sun is out, and the temperature is warm, you can go out with your family anywhere you, please. Your adventure is in the discovery of your own neighborhood. Try out a local ice cream shop nearby, or go bike to a park to play some games. You could go for a long or short bike ride, depending on how old your children are. It's a great way to see the world and to get plenty of exercise in, which is important for their health.
For little children, bike rides can be a great way to help them learn their surroundings. Even if they are too small to bike themselves, there are carriages you can attach to your own bike, meaning you can start this family adventure no matter how old your children are.
Going on a Hike to a Beautiful View
Just as hiking is a great way to have an adventure in your neighborhood, hiking is a great way to have an adventure in the wilderness. There are hikes for all levels, and some of the best sights found in nature can be found along a trail. Start your children's love for hiking early, and they'll not only be physically able to see the stunning landscapes of the world, they will also want to.
Create Something Together
Not every adventure, of course, needs to be physically exerting. In fact, you can have an adventure in your own backyard. Do-it-yourself projects are great ways to do something together as a family, and teach your children some invaluable lessons.
Tip: Creating something doesn't have to mean arts-and-crafts. In fact, if you try to expand your skills with your children and build, for instance, a lamp, you can help encourage your children's passion for the STEM sciences.
Go to the Aquarium
The best part about aquariums and zoos is that they don't just house creatures from other places, they aim to rehabilitate and teach. Aquariums, in particular, are excellent for teaching children, because many allow for a hands-on approach towards learning about creatures in the deep. An interactive aquarium is how your children will learn about the creatures of the deep and the oceans at large. It's also incredibly fun for the whole family, making it an excellent, fun-filled adventure for everyone.
Go Out to a Fancy Event
While fancy events might be too much for younger children, it is a great adventure to go on with your teenagers. Give them the opportunity to dress up and feel like an adult, but make sure that what you are doing is still fun. Go out to a hit musical, for instance.
Learn Something Together
Taking classes isn't just for young people. There are so many ways that you can learn, but the best way to learn with your children. Take an art class, an outdoors class, or any kind of class. Learning together will help your children appreciate the process of learning, as well as the fact that you never stop learning too.
Travel
Of course, when you hear the world adventure, the first thing that anyone thinks of is travel. Traveling to other countries, in particular, is an excellent way to get your adventure fix, bond with your family, and help your children grow into well-adjusted adults. This is particularly important because travel helps everyone overcome their preconceived notions about a place, and help them develop their own opinions. The longer you stay, the better an opinion you can form.
Learning not only how to tolerate, but how to respect other cultures other than your own, is a key trait for any global citizen. It just happens to correspond with an incredibly fun and rewarding adventure.
Camping Adventures
Another kind of adventure you can have is away from home and away from the hotels. Camping is fun, and it helps your children learn survival skills and can help them develop a greater respect for nature. Every family should go camping because it's an excellent way to bond together. Not only will you be doing fun outdoor activities, you typically won't be in the range of any cell-service, meaning that you can truly bond with each other.
Cooking Adventures
Adventures in food are another excellent way to spend time with your family while also providing your children with key life lessons. Cooking together can help you explore new tastes, and it can also help you all master the art of cooking healthy foods. Do this, and you will not only spend more time together as a family, you will also be preparing your children for their lives after they move out.
Playtime Adventures
Adventures can be found everywhere. It can be found whenever you and your family are having fun. Try to have adventures every day, and you'll not only be present in your children's lives, but you'll help them develop into capable, well-adjusted adults.
You could even make adventures out of boring activities, like chores. The more fun you have during these activities, the less they seem like "chores" and more like fun things to do, that also help out around the house.
Adventures are important because fun and happiness are important. If you want your children to grow up independent, confident, and well-adjusted, you need to get them out there. You need to help them have fun while they try out new things and while they learn. At the very least, you want to have beautiful memories to cherish for years to come. Adventures are a part of life, and they should be a part of your family's dynamic. Learn together, grow together, and come together.