Many people have Egypt pegged as a future vacation destination.
It's one of the most historically important countries in the world, and was the home of one of the ancient world's most complex and advanced civilizations.
The buildings and stories of the ancient Egyptians are still there, dotted all over the country, and they welcome thousands of sightseers every year.
If you only stop at the best-known spots, though, you're missing out on a lot of incredible sights.
We all know what the most famous attractions in Egypt are.
They're the great pyramids, the Sphinx, and the Valley of the Kings.
They're legendary locations, and they've been taken and used as the inspiration for everything from television shows and movies to video games and online slots.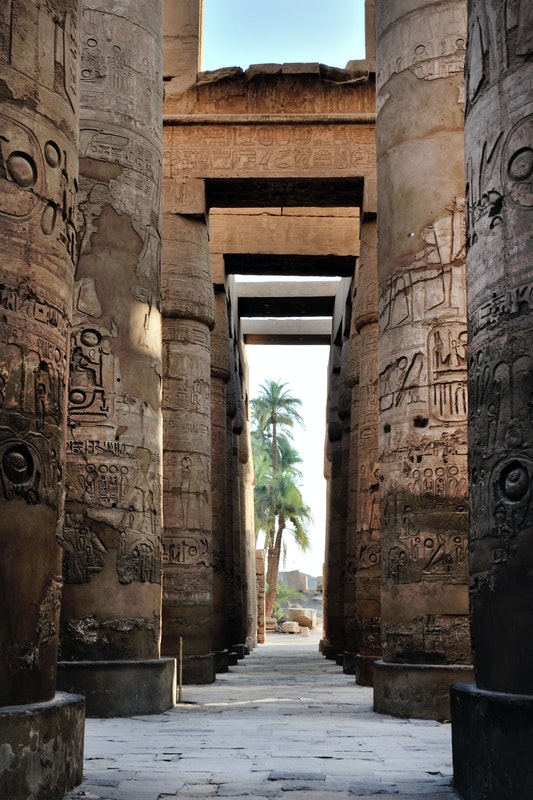 Not only are there several very popular online slots new that feature the sights and sounds of Egypt, such as 'Cleo's Wish' and 'Tutankhamun,' there are actually whole online slots websites devoted to nothing other than Egyptian-themed games.
If the imagery of Egypt can persuade online slots players to part with their cash, it can do even more for you when you visit it in person.
You should still check out the most popular attractions in Egypt if you ever visit the country – it would be a waste of your visit if you didn't.
While you're there, though, you should also take the time to check out some of the country's lesser-known spots – and here are our favorites!
The Sunken City of Heracleion
Nobody could be blamed if they overlooked the Lost City of Heracleion during a trip to Egypt.
It's not exactly easy to find. In fact, it's completely underwater.
Most countries and civilizations in the world have their own version of the Atlantis myth and their own 'real' Atlantis. This is Egypt's.
For centuries this city was thought to be nothing more than a myth, or a mistake in the written records of the old country.
Then, in the year 2000, the lost city was found once more by French explorer Franck Goddio.
Way down beneath the water off the coast of Alexandria is a whole town complete with over 60 shipwrecks and forgotten temples.
This was clearly once a vast, thriving city, but it disappeared from history without explanation. See if you can solve some of its mysteries on a diving trip.
Desert Breath
If you appreciate art, perhaps you'd appreciate a work of art that covers more than a million square feet in the middle of the desert of Qesm Hurghada.
That's where you'll find Desert Breath, a geometrically-perfect system of mounds and depressions in the sand arranged in concentric circles.
It baffled the world when it was spotted on Google Maps several years ago, but it was soon revealed to be a work of natural art created in 1997 but mostly unheralded until the internet found it.
Desert Breath was designed to return to nature, and eventually, the shifting sands and the wind will return the desert to its previously flat state.
Until it does, though, it's an incredible thing to see whether you're standing in the desert or you're flying over it.
The City of the Dead
Egypt is covered in tombs and burial sites, and counts some of them as being among its most popular tourist attractions.
The City of the Dead in El-Saf doesn't get as much love or appreciation as most of the others, though.
The name is just an affectation; the location is actually called Zawiyyet al-Mayyiteen, and it's been used as a cemetery for centuries by both Christians and Muslims.
What makes the cemetery so unique is its endless sea of white domes that stretch out as far as the eye can see in every direction.
There are hundreds of mini mausoleums here, some of which date all the way back to the days of the Old Kingdom.
There's even a small step pyramid if you're missing the sights of Cairo!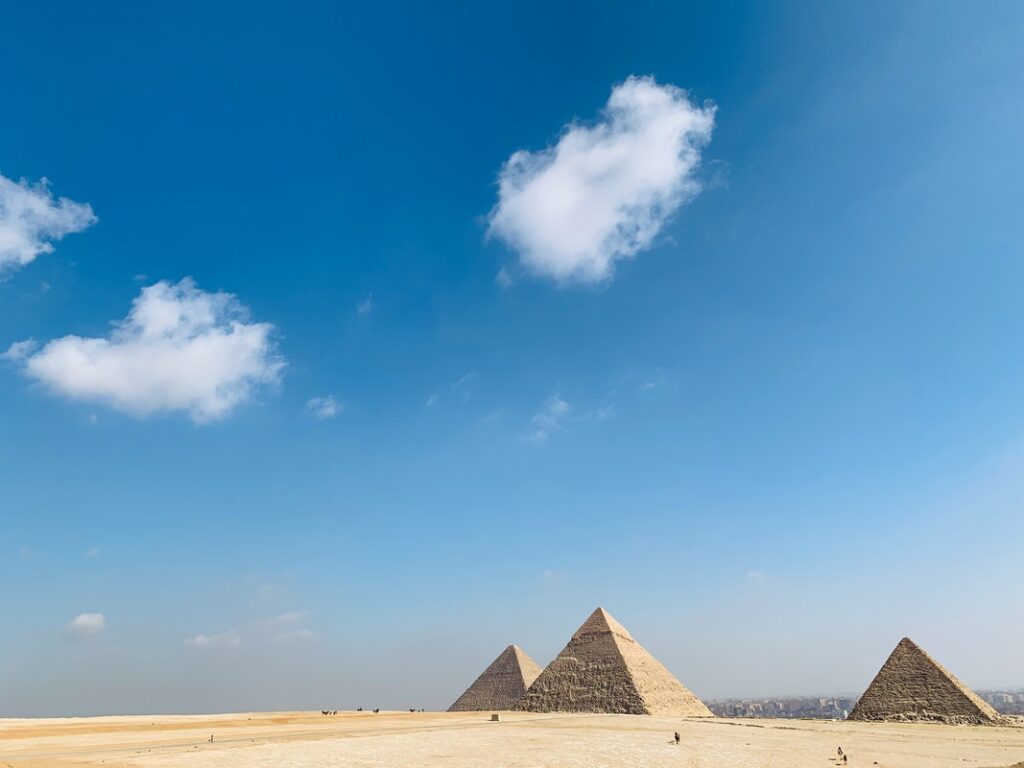 The White Desert
A visit to the White Desert of Al Farafrah might be as close as you ever get to walking on the surface of an alien planet.
There's something eerie about exploring the terrain here, where thousands of years of exposure to the elements have whipped and shaped the chalk rock into bizarre-looking shapes.
This is a place where your eyes can easily play tricks on you. Some people think that some of the stones have been carved to resemble animals, while others even see the faces or silhouettes of human beings.
To truly appreciate the full beauty of the White Desert, your best bet is to book an overnight camping trip and watch as the setting sun brings color and shadow to the landscape, creating new shapes in the process.
It's incredible to think that this is only a few short hours away from the middle of Cairo.
The Dendera Light
Many UFO enthusiasts and alien conspiracy theorists will try to tell you that the ancient Egyptians were visited by extra-terrestrials, who shared their other-worldly knowledge with them.
There's no substantial evidence to support this outlandish theory, but the existence of things like the so-called Dendera Light.
Found inside Dendera's Hathor Temple, the stone mural appears to depict an ancient Egyptian person holding an enormous lightbulb, complete with a wire and a filament.
The people who carved the relief thousands of years ago couldn't possibly have understood what electricity was or how to use it, and so it can't be what it looks like.
If we insist that it isn't a lightbulb, though, we're forced to try to answer the question of what else it could possibly be.
So far, nobody has come up with a satisfactory answer. Why not go and look at it with your own eyes, and see if you can come up with any new ideas?
If you're planning to go to Egypt yourself, don't forget to submit a digital application for an Egypt visa beforehand. It only takes five minutes, and the visa is then sent to you by email. Just like that, you're ready to go!
There's so much to see and do in Egypt that you'll never get it all done in a single visit.
Fortunately, the country's people are very welcoming, and so when you've been once you'll soon find yourself itching to go back a second time, and perhaps even a third.
When you do, you now have more ideas about what to spend your time traveling to see!