The time is quickly coming when the wanderlust built up over the past year of lockdowns and quarantines will need to be relieved.
But what vehicle will be the perfect companion on the adventures you've been dreaming about for months?
One of these 8 are sure to please even the most demanding of explorers.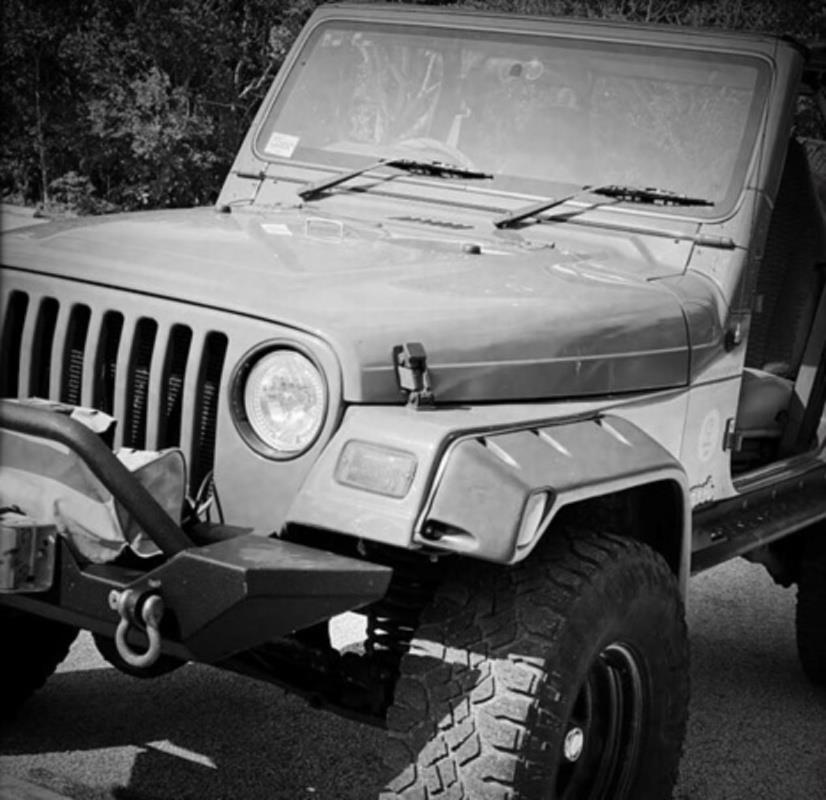 Toyota 4Runner
Toyota is mostly known for hotrods, reliable everyday sedans and tough as nails pickup trucks.
But their crossover SUV, the 4Runner, is a great option for all those who crave space and comfort with the power needed to transverse any terrain out there.

It skimps on materials for the interior and could use a bit more engine power, but that doesn't mean it wouldn't make a solid investment as your entry into outdoor, off road driving.
And for the safety conscious, the 2021 model earned four stars from the National Highway Traffc Safety Administration.
Jeep Wrangler
Jeeps are world famous. One of the most iconic SUVs of all time, the Wrangler is still going strong after being introduced over 30 years ago.
And with a plug-in hybrid 4xe option available for the all new for 2021 model, the Wrangler has entered the new green generation of environmentally conscious four wheelers.

As usual with the Wrangler, you can remove the doors and roof to heighten the off road experience. The V6 powertrain will take you anywhere and everywhere.
And despite a little discomfort on the highway over smooth asphalt, once you reach the country and feel the absolute ease in which you crest over whatever surface you choose, you'll be more than forgiving.
Mercedes Benz Sprinter
Unless you've been without internet for the last couple of years, you'll know that Van Life and Living has exploded in popularity.
Looking to skip the reviews and throw your money at the best available option? Then look no further.

The Sprinter is the luxury van that only a company with a name like Mercedes-Benz could produce.
It's high ceiling is the envy of every Van Lifer on the internet. Yes, you can stand up in it!
Yes, the huge Benz logo will look great in your driveway.

What other delights could there be? How about all the space, safety, and power (the Sprinter has 4×4 ability) you could ever want or need? Check, check, and check.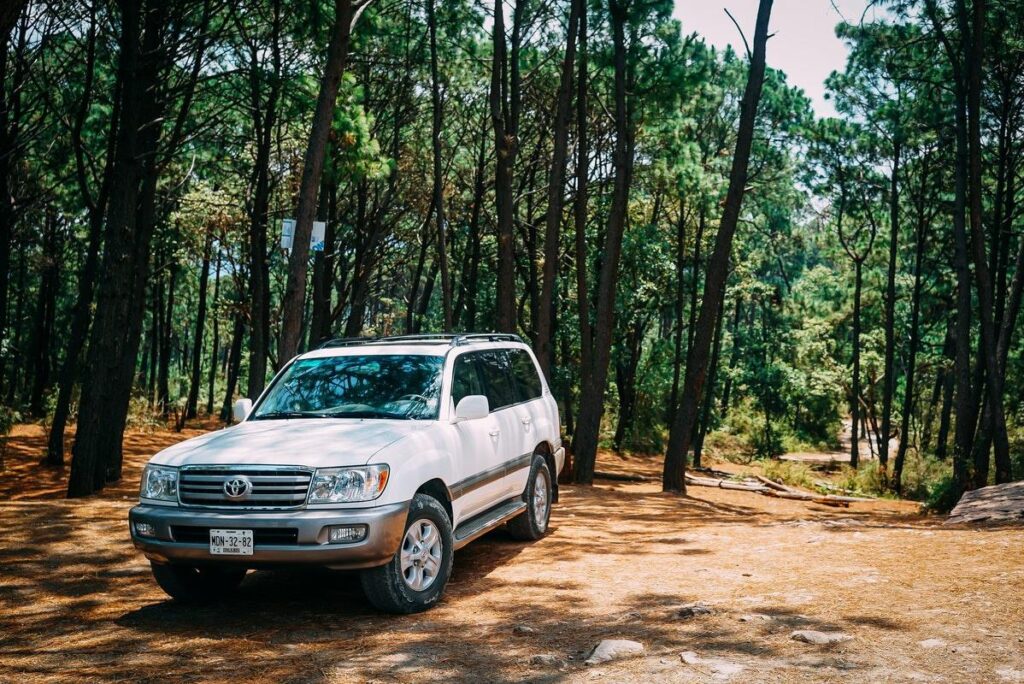 Toyota 100 series Land Cruiser
It's the unicorn of adventuring vehicles. Entire internet communities were formed around the 100 series Land Cruiser, arguably the most sought after used car in the world.
Why? Style and substance in huge quantities.

Stylish enough to be the inspiration for the Lexus LX 470, powerful enough to go absolutely anywhere (especially with those equipped with a V-8 engine), and durable enough to be a perennial favorite among car watchers all over the world (and even some nation's militaries).
Land Rover LR4
If possible, look for the HSE model over the SE. Nothing quite matches the torque you get with the V-8 powertrain.
And the insides will make it seem like the Tardis. You'll have space for days and then some.

Outfitted with a unique terrain-response system, even the most novice of adventurers can hit the trails with relative ease.
Being incredibly overpriced in its new model year, you can find many available for just under 20 grand and with acceptable mileage.

And the legendary Land Rover ride simply can't be beat! And you'll look good driving it, as well!
Lexus GX470
With all the reliability you've come to expect in a Toyota, the Lexus GX470 will add luxury to your next trail hop.
Surprisingly, you'll find used GX470s available for under 20,000 and maybe as low as 10! If you ever wanted to be a Lexus owner, we think we found your vehicle!

And you'll want to bring a few friends with you, because you'll have room for them.
The GX470 offers loads of space for whatever and whomever you intend to bring with you on your adventure.
Dodge Ram 2500 Diesel 4×4
Adventurers needing only the most powerful truck will be enamored with the 5.9L Cummins turbo-diesel three-quarter-ton Ram 2500 4×4.
Beast doesn't even begin to describe it. Whether for business or off road joy, the Ram 2500 will carry or haul it without much trouble.

And who would have thought, its fuel mileage is respectable!
Not into driving a beast with a measly automatic transmission? The Ram 2500 offers a manual transmission, putting even more power into your hands!
Honda CRV
If it's a Honda, you can be sure it's going to last almost forever.
And while the CRV isn't as pretty to look at or powerful enough to go wherever you want, its fuel economy will save more than enough money to make up for any superficial shortcomings.

Expecting a skimp in storage space and leg room? It's great to disappoint you.
The CRV may not give you the cavernous lodgings offered by a Lexus or Land Rover, but you definitely will not feel cramped.
You'll also have the choice between FWD and AWD, without much loss in its already unmatched fuel mileage.

We hope this list will help you in your market research as you prepare to reenter the great outdoors!
Whatever you value the most, be it horsepower, storage space, or reliability, these eight will give you a good start.