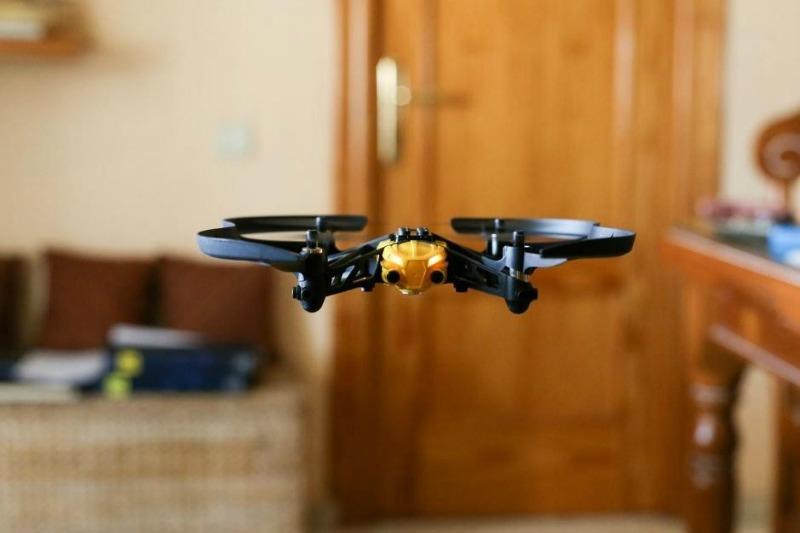 Image Credit: Pixabay
Kids and toys are an inseparable pair. It is traditional to get children toys because play is their own major work. 'My child doesn't need a toy,' said no one ever. And if you ever heard that from a mother or father, the person has definitely not found the perfect toy for his or her child. There are a lot of cool toys out there but some are just extra cool. It is usually not about stuffed bears or plastic toys; sometimes, you have to go the extra mile to get your kid an amazing gadget. Remote controlled toy cars are the most common gadgets for kids and they are indisputably enjoyed by children. However, a child who has a toy drone is enjoying life better; keep reading to know why.
Flying drones is one outdoor activity, for kids most especially, that is getting more popular as the days go by. Children are usually amused by flying objects like kites and the likes. It gets more interesting when kids find out that there is one toy that can fly, flip as well go fast with just a control at hand.
There are a number of toy drones out there but you can't just go for anything on the shelves. Reading our simple guide on the available best drones for kids would unearth your unlimited potentials of making your child happy.
Before buying a toy drone for your little one, there are a few easy guidelines aimed at producing the best experiences ever.
Cool Appearance: This is about the designs and colors. Look out for flashing lights and slick controllers. If there is any color you discovered is your kid's favorite, getting a drone of that color or a closely related one makes perfect sense.
Durability: It is expected that kids can be careless with handling things especially when it's their first time. As regards flying toy drones, it is proper to expect that there would be accidents and crashes while playing. This is why a drone of a counterfeit quality should not catch your fancy even if it looks cool.
Easy Controls: Due to the target audience (children), a toy drone must possess an easy-to-fly feature with controllers that cater for everyone, especially beginners.
Cost-effective: You don't need to break the bank in a bid to get your kid(s) the right toy drone. Usually, toy drones for kids cost less than a hundred dollars.
Unlimited Usage: Choose a drone that is small enough to be flown both indoors and outdoors.
Shall we move on to the main topic of the day?
Eachine E010 Mini Quadcopter Drone
The Eachine E010 is a nano drone that is great for flying indoors. The drone is equipped with propeller properties that are non-removable, and can perform 360 degree flips with just the touch of a button, hence, it passes the easy controls requirement. It also has colorful LED lights which makes flying more fun. With its one key return and headless mode features, novices can easily fly the drone, and duets around the propellers help to prolong the life of the quad and props, thus making it more durable.
Looking for an ideal toy drone for your child, we have just found you one. Pico is designed in a small size that would prevent fatal damages when your child crashes into someone, you most likely. Nevertheless, it is essential that your child plays responsibly. Another advantage that comes with its Pico-size is being easy to fly indoors. The price of this drone is as well directly proportional to its size. So, don't worry about your pocket.
The WLToys V676 is a mini drone which is best used indoors. It can also be used outdoors although great care has to be taken due to its tiny size. When indoors, kids can enjoy up to 4-5 minutes of play time per battery charge. The drone is of very little size, so you don't have to worry about damages to the furniture.
HS170 is a perfect match for older children. Unlike some of the other drones, the drone is larger in size. In spite of this, it possesses certain additional features that allow for fun-filled use outdoors. Because of this, it is the ultimate solution for older children looking to expand their flying skills.
The Blade Inductrix is a very agile, fast, and solid drone. The drone has high durability and does not break easily. Perhaps, that explains why it costs almost as twice as much as the others. However, the drone is beginner-friendly and extremely stable.
It is time for your imaginations about quenching your kids' thirst for amazing toys to come true. Go get the best toys and have fun while enjoying the fresh air.