Using reusable bags is NOT A FAD! It's a MUST!
They are eco-friendly- We all want to be GREEN, but it's not easy! However, one of the easiest ways that you can protect the Earth is by not using harmful disposable bags when shopping. Very simple to use a REUSEABLE BAG when you shop. Over your lifetime, you can save over 22,000 plastic bags from polluting the world by using one. Help the environment out, please!
Reliability- No more paper bags are breaking or the handles falling off. I've lost a couple of milk cartons when my bag has broken in the past. A reusable grocery bag can take a beating and outlast that paper or plastic bag many hundred times over!
It saves money. Both for you personally and for the economy. Every time I go to a store now, and if I need a bag, it costs me .5 to .10 per bag. I shop a lot so yes using a reusable bag saves me a lot of money. It also saves California, because it costs several millions of dollars each year to clean litter which is a lot of plastic bags clogging up the waterways.
Plastic bags can be harmful to wildlife- We know those ugly plastic bags kill marine animals! Now it less harmful to wildlife but it takes up to 13% more energy to produce disposable paper bags!
Your Style: Buy reusable bags that represent YOU! I have grocery bags, shopping at mall bags, and just out and about bags that I use! I do my part!
Berghoff Trolley Bags
Going grocery shopping is FUN for me, and my daughter loves to go with me too. We head to our favorite store with our Berghoff TROLLEY BAGS in hand every Saturday. We have our coffee and hot chocolate plus coupons, and we are ready.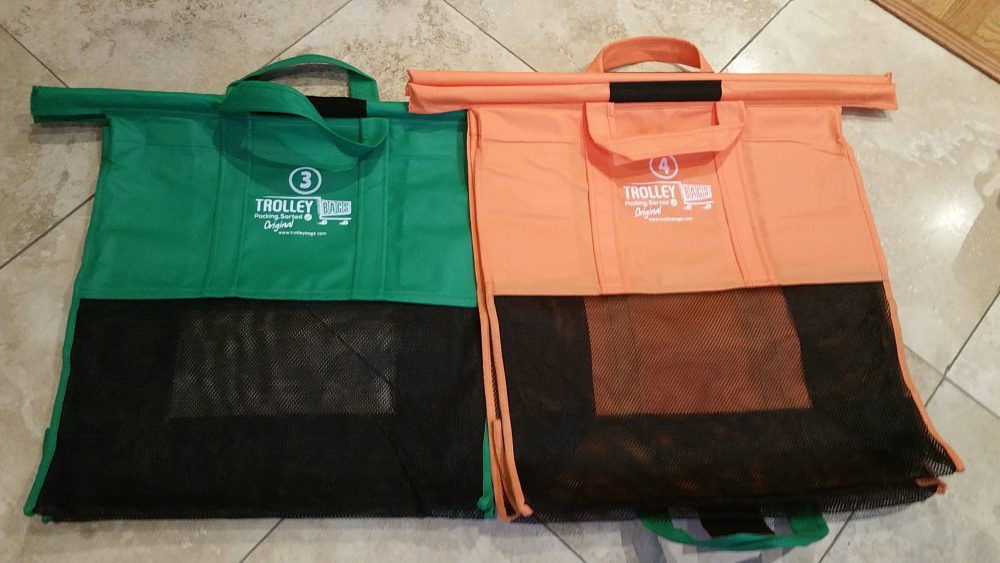 Using Trolley Bags is so easy, and it has made our packing up groceries so easy! The four reusable different sized bags are connected with Velcro that can be placed upright in the shopping cart. This allows you to pack and sort the groceries with ease! I use the big bag for the bulkier, lighter items and smaller, heavier items in the small bag at the front. Simply detach each bag and place into the trunk of the car for the trip back home to unpack. Packing, sorted.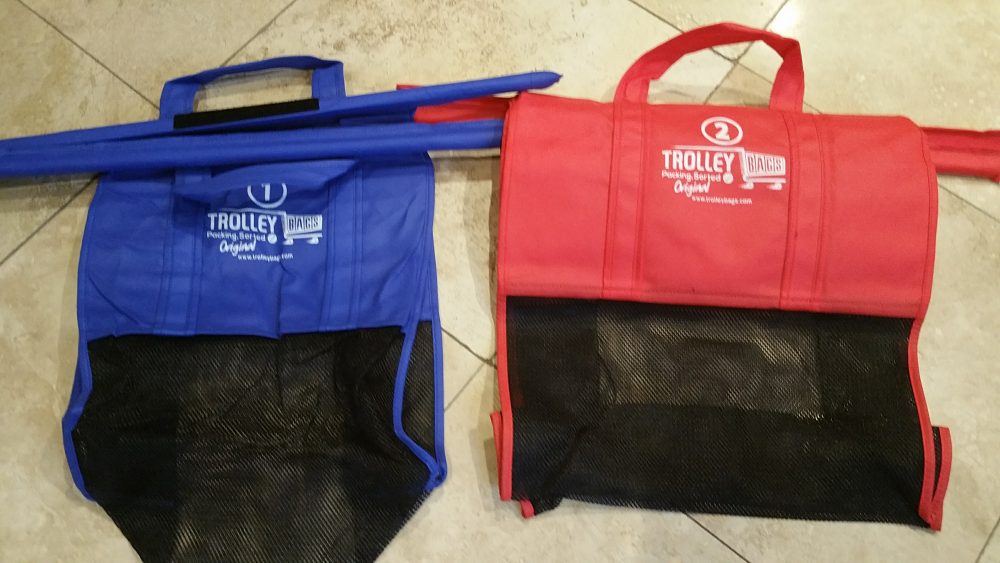 Oh my goodness, this system has saved me so much time. My daughter has taken over the packing of the groceries since it is fun now. Even the clerks comment on my bags every time I go shopping. One lady stopped me one time and asked me what the heck I was using, of course, I told her Berghoff Trolley Bags!
If interested in learning more, please visit Berghoff Trolley Bags.
#BergHOFF #TrolleyBags