Discover creative things to do when you're bored. Follow these ideas to cure boredom today [21 tips included].
You're bored and it's easy to just sit and stay bored. Maybe you've been scrolling through social media or flipping through TV channels for an hour. But nothing is hitting the spot.
Don't let your boredom eat away your time. Cure it instead!
These 21 activities to cure boredom are a jumping-off point. Let them inspire you to get up and do something with that time you would otherwise be wiling away.
Take the first thing that piques your interest and run with it.
You're going to kick that boredom to the curb right here, right now!
Flex Your Creativity
Take that extra time you have on your hands and turn it into something brand new. There's never a better time to find inspiration than when you have the time to do something about it.
1. Redecorate
Look around your space.
Is there something you're unhappy with? Does something need updating? Are you just not feeling the vibes of a room anymore?
Make a change! Rearrange your furniture or repaint your walls. Put up those pictures you've been procrastinating on. Give your space a new look that makes you happy.
2. Cook Something New
Get in the kitchen and try that recipe you've always wanted to try. Not only do you get to spend your time doing something productive, but you also get a delicious meal out of it!
What's better than that?
3. Learn a Language
Close Twitter and download a language learning app instead.
You can use your moments of boredom to brush up on a language you've been dying to learn. It's always good to expand your horizons.
4. Or an Instrument
You may surprise yourself once you get off the couch and start plucking a few strings. Instead of giving into boredom, make those moments practice time. Give that dream of being a musician a shot.
With even thirty minutes a day, you'll be playing that old fashioned rock and roll faster than you can imagine!
5. Start a DIY Project
Don't put that much thought into it. You don't need a plan, you need determination and a few supplies.
Jump online and look up a DIY that you've been thinking about trying. Or go on Pinterest and find something you've never heard of before. Just start putting something together and see what you end up with at the end!
6. Write a Letter
People don't send letters anymore. Why not take some time to personally write out a message to someone you care about? It's a great way to show them you were thinking of them.
If you don't have anyone you want to write to, write a letter to yourself. Maybe 10 years down the line you'll find it and remember how you cured your boredom all those years ago!
Fun and Games
Break out the games and the snacks, we're going to turn your boredom into pure joy!
7. Play a Board Game
Few things are better than gathering with family or friends for game night. There are so many board games to choose from.
You can go for a classic roll and move or a cooperative game that lets you play alongside others. Either way, you're bound to have a ton of fun.
(We're not responsible for any competitive yelling, piece-throwing, or table-flipping…)
8. Do a Jigsaw Puzzle
If you prefer peace and quiet with your fun, challenge yourself to a puzzle. It doesn't have to be a 1,500 piece behemoth to cure your boredom. Grab whatever you have on hand and start putting it together.
If you don't finish, you have something to come back to the next time you're bored!
9. Marathon Some Movies
Now's the time you've been waiting for.
It's time to watch the entire extended Lord of the Rings trilogy from start to finish.
Okay, you don't have to reach for an epic. Make a list of the movies you've been wanting to see or the ones you already know you love. Then grab a snack, snuggle up, and enjoy yourself.
10. Play a Video Game
Video games are a great way to cure boredom. It's much better to play them when you have nothing else to do than to use them to procrastinate.
And they're a whole lot better than sitting around bored.
11. Call Your Friends
Talking to your friends is a great way to have fun and enjoy a good laugh.
Engage a friend or even an entire group in a video chat. With the power of technology, you don't have to go out to hang out if you don't want to.
Get Active
For some of us, one of the most fun things you can do is get up and move. Boredom creates an opportunity to start the active lifestyle you've been meaning to.
12. Exercise
Sneak in some fitness in your moments of boredom.
Do jumping jacks or follow a kickboxing workout online. Put a bunch of exercises on slips of paper in a hat to draw out at random.
Exercise perks your brain up and will stop you from feeling bored better than most things.
13. Get up and Dance
Queue up your best playlist of dance music and just let loose.
Dancing is both fun and gives you a great way to be active without doing an actual workout routine. Go ahead and have a whole dance party to shake your boredom out.
14. Go for a Walk
Go outside and release your boredom as you take a nice relaxing walk.
Take a stroll through nature or walk somewhere fun that might cure your boredom better. It'll definitely pass the time and keep you from slouching on the couch all afternoon.
15. Take Your Dog Outside
Playing with your furry friend is a proven way to get rid of your boredom.
Take your dog in the backyard and play a game of fetch. Go for a walk or jog to the dog park together. Enjoy the sunshine and some good company at the same time.
Practice Self-Care
Use your boredom as an excuse to treat yourself. Putting some focus on your own wants and needs is a good habit to get into every day. So start now!
16. Read a Book
Sit back, relax, and pick up that book you've had tucked away for a rainy day. Your boredom is rain and it's pouring. Let yourself escape into a good book and forget that you were even bored in the first place.
17. Take a Long Bath
This one can be combined with reading a book, listening to music, or even meditation.
A nice long bath is necessary every now and then to really relax. Go ahead and dress your bathroom up with candles and grab a glass of wine if you're so inclined. It's so much better than boredom.
18. Grab Your Journal
Remove nagging thoughts from your mind and put them on paper. If it jumps into your mind, go ahead and write it down. It's amazing how much better you feel clearing your mind like that.
19. Color Pictures
Adult coloring books have taken the world by storm.
They're incredibly therapeutic. And they help you focus on something other than being hopelessly bored.
Choose a few coloring pages to print off and let your inner child do the rest.
20. Have a Spa Day
Go all out and give yourself the full treatment. Throw on a face mask, do your nails, and soak your feet. You deserve pampering, so take advantage of your boredom and relax.
21. Meditate
Any time you feel yourself getting bored, take the opportunity to meditate for ten or fifteen minutes. Concentrate on your breathing or do a full guided meditation.
Find your inner peace and you'll do away with boredom entirely.
In Conclusion
There's no excuse to sit around and let boredom overcome you. Look at all these fun things there are to do. Seize the moment!
These 21 activities are only ideas. If they spark something else in your mind, go with that. Try whatever you want — but try something.
It's guaranteed to cure your boredom a lot faster than your newsfeed ever could.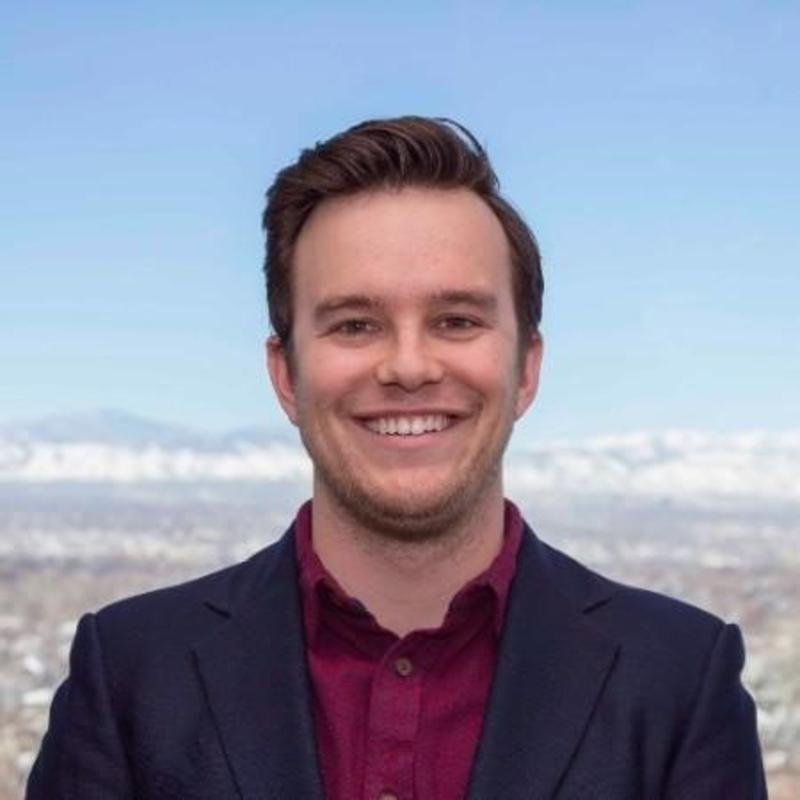 Ryan Sundling is a Group Marketing Manager at Cardinal Group Management. He has over 10 years of experience in the conventional housing industry and works with The Proper on a daily basis to help them with their marketing efforts.