Pexels
Have you been thinking about how you could find a second income recently? There are various ways you could earn some extra cash at home, from selling your old clothes and belongings on eBay to trying to make some money from your blogging hobby. But more and more people are trying to make a go of making some spare money out of their spare rooms.
If you live in a tourist hotspot or in the center of a town or city, you could make a substantial side income by renting out the spare bedrooms in your home. In fact, this has become so popular with homeowners that there are now many websites, such as Airbnb, that are dedicated to connecting hosts with guests. Thanks to the flexibility that comes with renting out your spare rooms, you will be able to do this alongside your regular job. Alternatively, if you enjoy doing it so much, you will find that you are also able to earn enough to turn your home into a full-time business and earn your main income through running a guesthouse business.
However, getting into this industry isn't as easy as simply listing your spare room online and waiting for the bookings to roll in. After all, the ultimate aim is to get a few five-star reviews so that you can then charge the maximum possible price for your rooms. So, how exactly do you get there? Well, here are my top tips for turning your home into a fully booked five-star guesthouse!

Pexels
Do Your Research
First of all, you need to make sure that there is a market for bed and breakfasts and guesthouses in your area. If not, then it could be very hard for you to find customers, and you might struggle to make a profit. It is simple to figure out whether there is a demand for accommodation. If you already live in a tourist area, then there won't be much research that needs to be done, as it will be very obvious that there are plenty of visitors. However, if you aren't in an obvious tourist hotspot, you will have to look for other guesthouses and hotel in your area. If they seem to be thriving, then there could be plenty of business for another guesthouse.
Do You Want To Extend?
If you have plenty of spare bedrooms in your home already, you might not need to extend your home. Homeowners who only have one or two spare rooms sometimes decide to extend either up into their attic or add on an extension to the side of their property so that they have enough rooms to help them make a profit. Even though this may seem like an expensive idea, you will find that adding an extra room will help you make a profit much quicker. And you will eventually find that this profit pays for the extension. If you do decide to extend, make sure that you find out what, if any, building permissions are needed. It is important to get all the permissions that you need. Otherwise, you may be told to remove any extensions and reverse any work. For instance, not many people realize that they actually need to get planning permission for loft conversions. If they convert their loft space without checking, they are often required to change the finished result, which can be a big waste of money.
Pexels
Consider The Price Of Rooms
It is very important that you carefully consider how much you want to price your rooms. As a new guesthouse, you won't yet have any customer reviews which can help to attract new guests. So you will have to consider pricing all your bedrooms just a little under the average price for your area to try and get some customers. Once your guests start to leave you great reviews online, you can slowly start to increase them. But you need to be careful when thinking of the best low prices for your rooms, as they should still be at a price that can make you a profit. Not sure what the average cost of a room in your area is? You need to take a look at what your competitors are offering. Find a local bed and breakfast, hotel, or guesthouse that offers its customers the same comforts and facilities as you do. You should aim to at first undercut their price until you have built up a good reputation. Then, you will be able to increase your prices slowly. Whatever you do, be sure you're not overpricing your rooms. Otherwise, you will find it extremely difficult to attract customers and visitors.
Pexels
Upgrade Your Rooms
Before you put your guesthouse up online and start to take bookings, it is very important that you upgrade your rooms by renovating and decorating them. You should make sure that the rooms all feature a fresh and modern decor but still provide lots of traditional comforts. The beds need to be very comfortable so that all of your guests can get a good night's sleep. So make sure you invest in good quality bedding and duvets. It is also worth investing in top-quality mattresses. If you aren't too sure which mattresses are worth spending money on, there are plenty of review sites that can help you make your decision, such as the great info from Mattress-Guides.net. You should also think about adding lots of practical amenities to each room, such as air conditioning, hairdryers, and a TV. If you are aiming for five-star reviews, think about adding some freebies, such as bathroom toiletries, tea and coffee making facilities, and a minibar.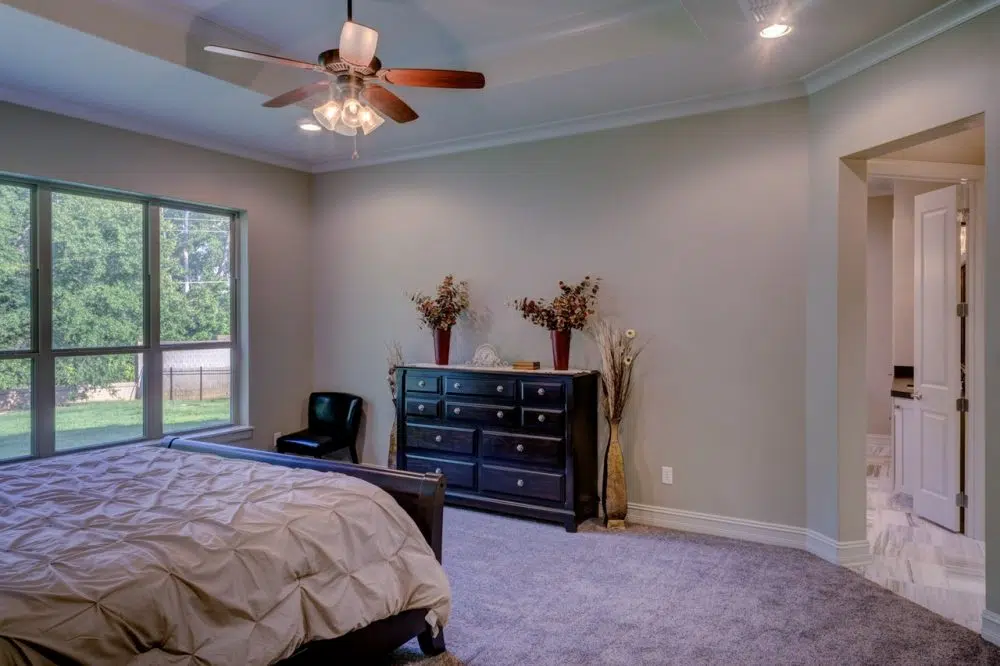 Pexels
Don't Forget Health And Safety
Now that you are renting out your spare bedrooms to guests, you will need to ensure that your house meets various health and safety standards and regulations. Your home will need to be kitted out with smoke alarms and fire doors to ensure that all your guests are safe in the event of a fire. You should also add some carbon monoxide alarms. It is also important that there are plenty of fire extinguishers and fire blankets throughout your property. If you are providing breakfast for your guests, you will need to turn your kitchen into a professional workspace. Ensure that you follow food health and safety guidelines when working and cooking in the kitchen. Don't forget to keep a well-stocked first-aid kit somewhere convenient in the guesthouse.
Create Signage
You should invest in some good quality signs for placing outside your bed and breakfast or guesthouse. There are two main reasons for this. Firstly, it will help guests who have already booked a room with you find your property. And secondly, it lets everyone who drives past know that your property is offering accommodation. That way, you can try and increase your bookings by appealing to passing trade. It is very worth getting a 'fully booked' sign to place in your window when you have no free rooms, as this will prevent people wasting time to check to see if you have any rooms available.
Pexels
Marketing
One of the trickiest aspects of running a successful guesthouse for first timers is marketing and advertising. You could choose to register with your local tourist board. At a minimal price per month, they will place your guesthouse information in their local accommodation section on their website. This can be especially useful if the tourist board also prints brochures and other marketing materials, as you will likely feature on them. Generally speaking, tourists are a lot more likely to book their accommodation with hotels and guesthouses which have the backing of official tourist boards. Alternatively, you could try and save some money by taking care of the marketing yourself. The best way to go about this is to set up social media accounts on Facebook and Twitter. This is a great way to get your guest house's name out there to a wider audience. You might also like to print some flyers that you could distribute in nearby cafes, bars, and restaurants.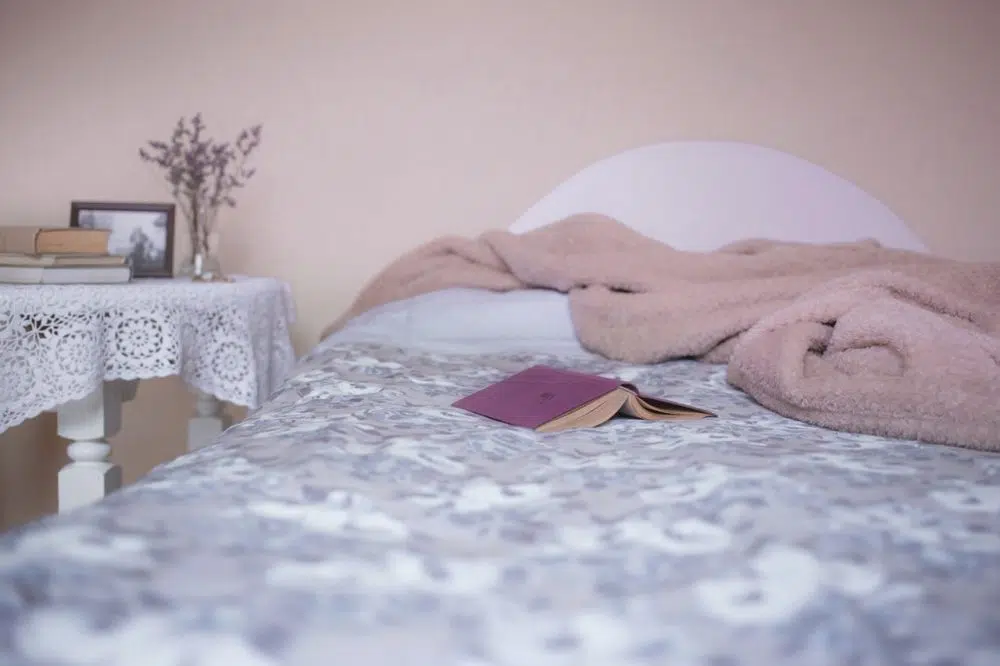 Pexels
Think About Employees
There is a lot of work that goes into running a guesthouse so you may find it beneficial to hire some employees. Most guesthouse owners have a cleaner and a breakfast chef, especially if they are running their guesthouse business alongside a full-time job. Hiring staff will make your business a lot more efficient. And, as you will be hiring professionals, you will find that everything gets done to a very high standard. As well as people to help you out in your bed and breakfast, there are some one-off jobs that you might like to outsource, such as finding a web developer to build you a website. However, if you don't have a full-time job, you might find that you have enough time to take care of everything yourself. In which case, you can save a lot of money by not needing any employees.
You may be surprised to find just how lucrative a guesthouse business can be!