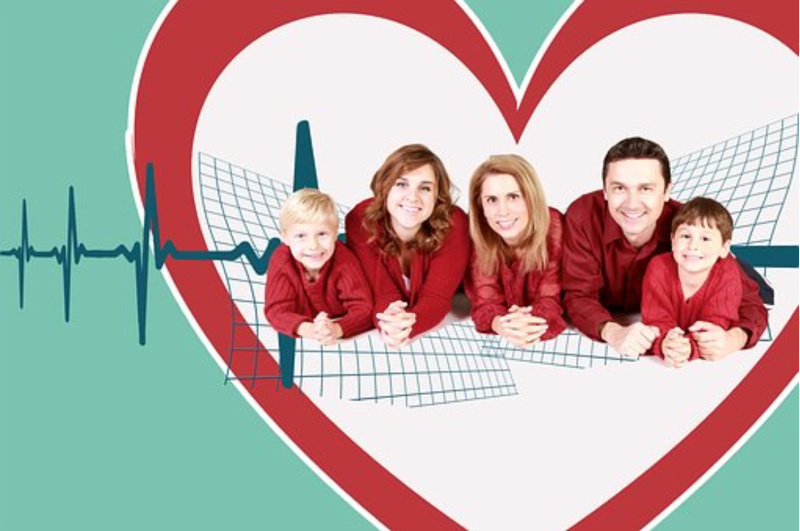 Our modern society has become so in-tuned into the idea of wellness. Now, as a parent, it's imperative for you to be concerned with the well being of your family. You also want to be involved in each and every aspect of their development. This is crucial in ensuring a healthy generation.
But how would you define wellness? To help you with this, wellness is comprised of six main elements; emotional, spiritual, occupational, social, physical, and intellectual. For these six dimensions, it's imperative for you as a parent to exert control over how each behavior is modified. This is how;
Emotional – This is ensuring that there is some form of acceptance and awareness in matters relating to trust, feelings, and respect

Spiritual – This is where your beliefs and values need to be exemplified

Occupational – You want your personal satisfaction in your ambitions and achievements

Social – Your family relationships are very important. You want to ensure that you not only connect with the community by with nature as well.

Physical – For your ultimate health, it's important that you invest in a healthy diet, exercise regularly, and medical care.

Intellectual – You also want to improve your problem-solving skills. This, therefore, means that you have got to learn and be creative in so many aspects of life.
With this in mind, let's now get to our main topic of discussion. Here are five tips to boost your family's health.
1. Eat right
It's increasingly becoming a habit for most parents to opt for shortcuts. This is in matters pertaining to food habits. It may be due to our busy schedules or long working hours that most of us are frequenting the fast joints. But instead of grabbing dinner on your way home, get everyone involved in preparing healthy meals even if two or three times a week. Once you've made it a habit, you'll notice a tremendous change in your family's health. To do this, make a timetable, plan the meals together, and have everyone's contribution to the making of the meals. Here are some tips to help your kids to eat right:
Make it fun for the kids to try out new vegetables and fruits

– As we mentioned earlier on, when you take your kids out on grocery shopping, let them pick at least one or two new vegetables or fruits then you can figure out together how to prepare them.
Ensure that you read nutrition labels

– Doing this will help you pick foods that are rich in minerals nutrients and fibers. For instance, if you know that foods rich in fiber will be ideal

to restore your gut health

, it's very likely that you'll be looking for the fiber content on the nutrition label.
Package your own snacks

– Once in a while, avoid pre-packaged snacks. Veggies and fruits may be alternated as healthy snacks on the go. This is because they lack added preservatives, sugars and sodium.
2. Work on your emotions
As a role model, it's important for you to accept your emotions. This means that no emotion is swept under the rug. In most instances, we try to eliminate feelings of anger, sadness, or fear by denying them while the real fact is that they'll pile up and blow when you least expect them to. You, therefore, don't want to spend too much of your energy avoiding your emotions. For instance, holding regular family meetings is the first step to channel unnecessary anger, solve past wrongs and involve everyone in the decision-making process. This also helps to establish and reinforce broken family rules as well as in giving credit where it's due.
3. Get moving
An active lifestyle has a lot of benefits to body, mind, and soul. When everyone is involved in physical activities, it creates an opportunity for them to have fun. This is not the place to think about work or projects. Instead, think about things that will help you to change your moods for the sake of everyone. Remember, having an active lifestyle will not only help improve your quality of life but will also help to increase your longevity by reducing the risk factors associated with chronic illness. Here are some of the other benefits associated with being physically active.
Increased vitality

Improved mental health

It becomes easier to manage stress

Improved self-esteem

You are in a better shape
4. Acquire new skills
It's important for you as a family to keep on learning new things each and every day. Education is the first step to improving your mental health. This means that everyone needs to be exposed to new ideas either through books or other channels such as the internet. It really doesn't matter whether for work or for leisure, but you want to ensure that it's informative. Apart from this, learning will also help to improve your sense of self-efficacy. You feel much better after realizing that you have other strengths in areas you thought you lacked.
5. Improve your relations
Relationships and social support are vital to an individual's happiness. Connecting better with the people around you will also help to improve your psychological health as well. Now, apart from working on those without your family, improving the relationships with those within is paramount. For this to happen, it's important for the whole family to work on communication skills. Here's how:
Be Available

– It's very important for you to make time for your family, even with your busy schedules. This will make a huge difference in the formation of good habits. During this time, switch off the devices and just talk it out.
Be the Best Role Model

– As a parent, your children will learn most of their basic life skills and responses from you. You, therefore, need to use the right language and tone when communicating with them. Also, use words to describe your feelings instead of actions. This way, your child doesn't end up confused.

Be a Listener

– First, being a good listener doesn't mean that you agree with whatever your child is saying. It's the aspect of sharing in their thoughts that counts. This way, they feel valued, loved and appreciated.
There are so many aspects of the state of well being. However, the above five tips are within your scope of abilities irrespective of your life's situations. They can assist you to improve your health and that of your loved ones.