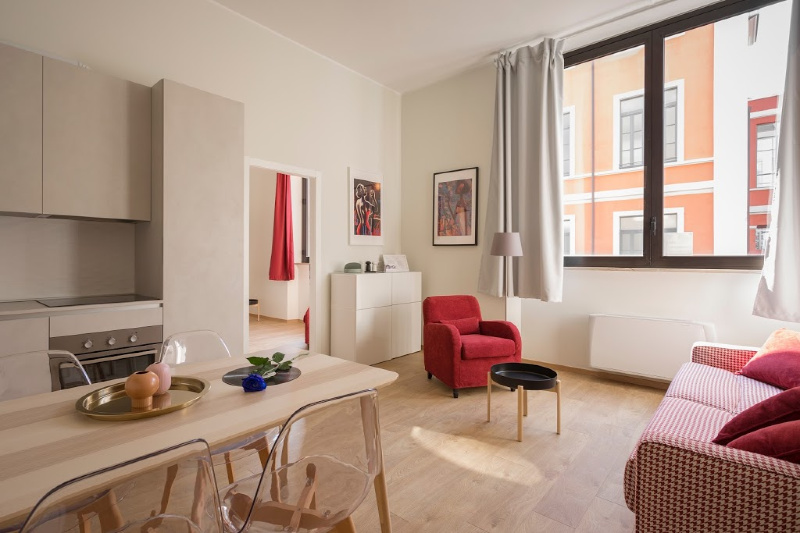 Decorating a tiny home does prove to be a little different in a couple of areas. The way you plan for certain aspects needs to be thought over so that items are not too big, or colors don't make space look even smaller. It's really another ball game altogether. And the flooring is no exception either. When picking the flooring for your small home, you need to make sure that the option you pick doesn't have pieces that are too big and might just make it look really awkward. You also have to mind the possible appearance of the pattern or texture that comes with it, and of course, you have to make sure that the color complements the space and allows it to seem more open and spacious.
This is why we're going to provide you with a variety of different flooring options that you can use in your small home without having to worry about it backfiring in terms of appearance and design as well.
LOOSE LAY VINYL
While many people may not like the idea of using vinyl in a small home, they've probably not looked into loose lay vinyl. You need to make sure that when looking for vinyl, you go to people who really know what they're doing. Vinyl is great to use in the living room, or in the corridors of your small home. What's so great about loose lay is that it doesn't even require any kind of adhesive because it just literally clicks into place, like pieces of a puzzle. This makes removal in the future hassle-free as well, because you no longer have to get hardwood floors as the vinyl gives the exact same look. The effect of wooden panels on the floor, as long as these panels are not too thick, will actually look very natural and classy in any tiny home.
TILE
Tiles are great because they come in such a wide variety of designs, textures, and most importantly, sizes. And this what makes them so convenient for smaller homes. You can opt for the medium or small-sized tiles and come up with a creative design for the way you'll want to place them on your floor. They're especially convenient for the kitchen and bathrooms because you won't have to worry about water ruining them and they are extremely easy to clean. It's advisable that you go for the porcelain tiles rather than the ceramic option because even if they get chipped, they're the same color and that glaring red that comes from ceramic tiles won't be staring at you from the floor. It can also withstand heavy weights and won't break too easily, so are much longer-lasting.
CARPETING
Carpeting is something that many people prefer to use in tiny homes. They're very convenient and are comfortable to walk on. These are great to use in the bedrooms. There are many varieties of colors and also the kind of carpeting differs from one form to another, depending on what kind of feel you'd like to have under your feet. They're easy to clean as long as you pick a color that won't be a hassle. You can vacuum it regularly to get rid of the dust, and it's the best option if you have a young child in the house that risks falling all over the place. Some carpets are even lower than others and would only require that you broom it to keep it clean.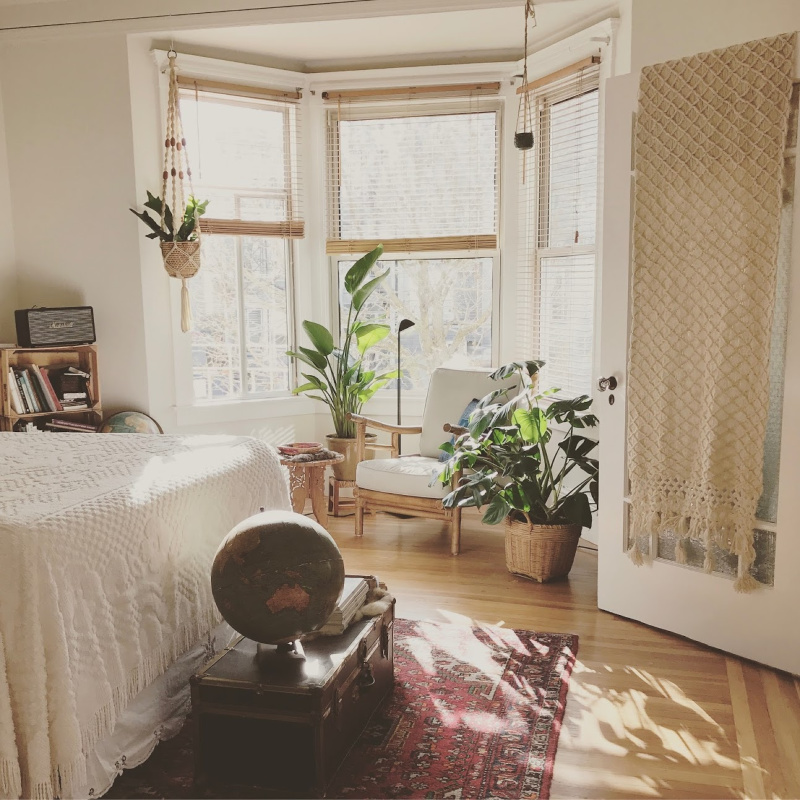 GLOSS FINISHED FLOORING
Regardless of whether you use tiles or planks, or vinyl, you need to make sure that you have a gloss finish on your flooring. Floorings that come with a matte finish are dull and can even look work out in a tiny home because the focus is on it. When you get a gloss finish, you'll find that it brightens up even the darkest colors, and more importantly, makes cleaning a whole lot easier.
USE LIGHT COLORS
Using light colors for your flooring will make any space in your small home seem much larger. This applies to all types of flooring, even with the carpeting. When it comes to carpeting though, make sure that the color is not leaning towards the whites unless it's the stain-resistant type. But with the other kinds of floorings, you should definitely go for the off-white tones because they bring the whole room to life and will complement any kind of furniture in a classy way while giving the illusion of more space than there is.
DIRECTION OF THE LAYOUT
If you're installing vinyl or wooden panels, the one thing you need to keep in mind is the direction in which you're laying the panels, because this will make a big difference in how the room will look. Find the dimensions of the room that is the longest, and lay it in parallel with that wall all the way through. And when you come to furnish, make sure that you're furnishing in the same angle as well. What this does is that it gives the illusion of the room being much larger and more spacious than it actually is.
KEEP IT SIMPLE
Because your space is small, you do want your floor to stand out and you want to show off as much of it as you can. So try not to layer up with carpets on your tiling or vinyl, and if you choose to carpet, then don't add rugs on top of it. The layers only serve to tighten your space and will actually make it look smaller. When setting up your rooms, make sure you do it in a way where there isn't too much going on. Just have your furniture be as minimal as possible so that the floor stands out and this way, you'll feel much less suffocated, and you'll probably forget that you have a tiny home, to begin with!
Just because you have a tiny home, it doesn't mean that you have to feel like you have anything less than the next person! There are smart ways to get your flooring done so that you can give the effect of space and comfort, without having to compromise on quality or appearance.