"Tin Cup is simple to use – just insert your favorite ball into the half tin that comes with a uniquely designed stencil, easily color in the design, and presto, you've added some style and uniqueness to your golf game!"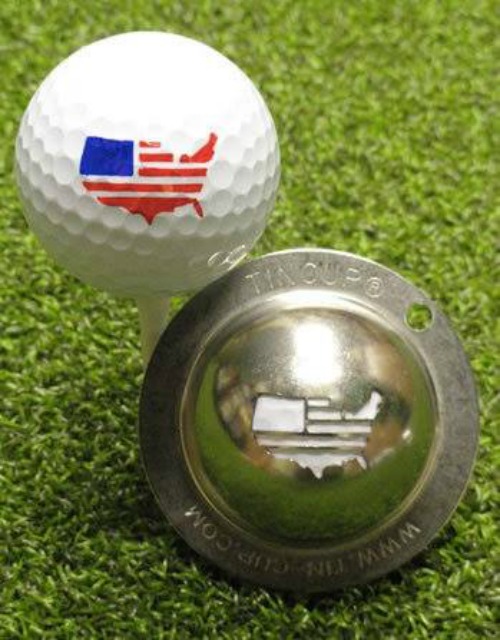 Father's day brings the question of where can I find something new and unique! Well, Tin Cup will help you this year. For the golfer in your family, he will LOVE these custom cups. Because now they can mark their golf balls for easy identification on the course.
Whether he is a skilled golfer or a beginner. You can now pick from over 150 cups to help them add flair to their game. And they are so easy to use – insert their favorite golf ball into the half tin with the stencil design that you picked out. And then you simply color in the design and you have instantly added style and uniqueness to their golf game.
With each cup that you order you will receive a velvet bag to keep your stencil and markers together. While engraving is also available for the ultimate golfer's father's day gift. **Engraving will not allow you to mark on the ball. It is the top of the cup only. If you want to cut a design through the cup, you need to create a custom cup with a cutout mark or initials.
Another amazing fact – Tin Cup has partnered with Folds of Honor to provide educational scholarships to spouses and children of America's fallen and disabled service members. For every cup sold online in their "Patriot Series," they will donate a portion of their proceeds.
Happy Father's Day from Tin Cup and Kelly's Thoughts On Things! Use coupon code "THANKSDAD" for 15% off your order!