With the summer weather and break fast approaching, you want to make sure that you are prepared to spend some quality time with your family.
First things first, however, you need to take an inventory of the items you have around the house and the items that you are going to need to buy to have some activities planned out.
If you do not get activities or games that excite the rest of your family and especially your children, you will find that they will go off and do their own thing.
Here are some things that you may want to buy for your family to have a successful and fun summer.
An Above Ground Pool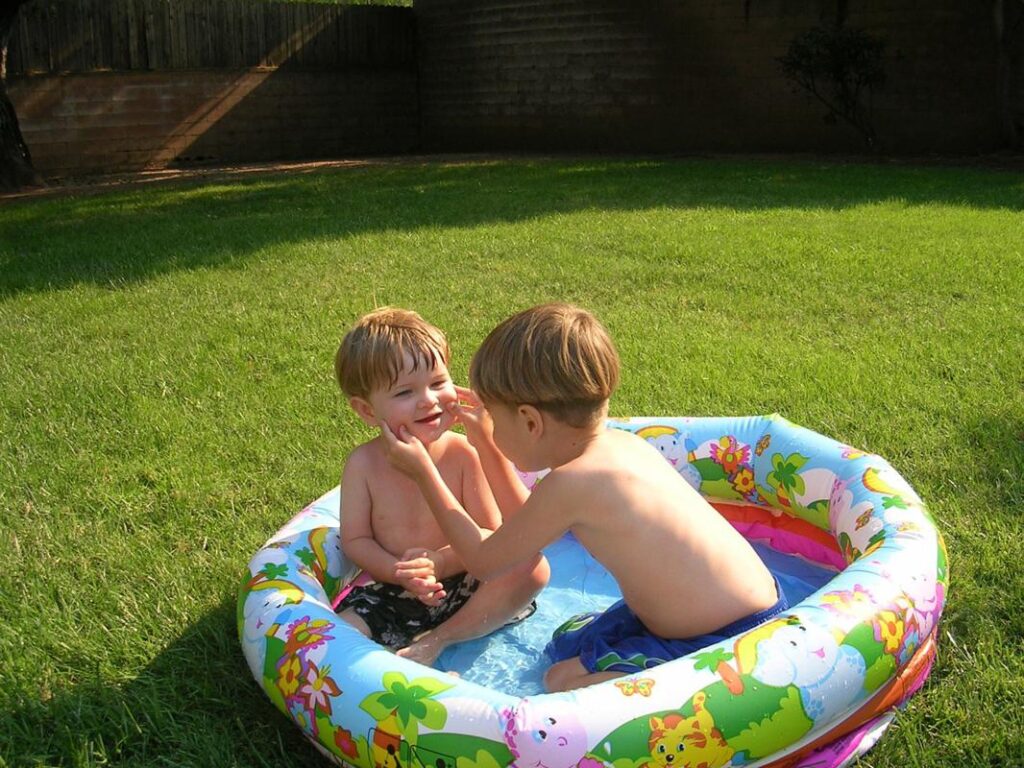 There is no better way to beat the heat than to throw your bathing suit on and hop in a nice pool.
When it comes to pools, most people think of an in-ground pool that is heated.
Unfortunately, these pools can cost quite a lot of money and not everyone has the space to make a pool like this work in their backyard either.
Fortunately, above ground pools provide a great alternative. The experts at this website talk about how easy it has become to install an above ground pool and how they can be much easier to work with than an in-ground pool.
Along with that, above ground pools can easily be removed if you find in a few years that no one is using it or maintenance is becoming too tedious for you.
One thing is for certain though, is that your family will spend all of their spare time in the pool for this coming summer and your house will also become a hotspot for neighbors and family friends as well as everyone will look to come and use your pool.
These pools have the option of being heated or not and also have a variety of different ways of keeping the water clean.
Do you want you and your family to be stuck in the scorching heat trying to find a way to keep cool?
Get yourself an above ground pool in the backyard and spend your summer relaxing and tanning.
Bikes
Biking has become more and more popular in the last few years with more bike trails popping each season.
The great thing with biking as well as the variety of different trails and experiences that you can have.
If you and your family like to live life on the edge, you can pick up some mountain bikes and bike through arduous trails and rough terrain.
Mountain bikes are expensive, but they are extremely durable and will last for a very long time while also undergoing rough conditions.
If you are looking for something a little more relaxing, there are many paths and trails within the city that you and your family can go bike down.
One thing is for certain however, the scenery will always be beautiful and there will be a ton of different sights to take in along the way.
Invest in some bikes for you and your family and spend the summer getting fit, enjoying the scenery, and bonding.
Tent and Camping Equipment
There is no better time to get out and enjoy national parks than the summertime.
Camping is also a great escape away from technology, ensuring that you and your family get to spend some quality time together.
Along with that, camping is a fairly inexpensive activity that can be done often with the family.
The tent itself might cost a bit of money, but if it is used often, will make for a great purchase.
While camping, look to get items like a telescope so you can stargaze away from the city, and a portable grill is essential so that you can cook and eat whatever food you are bringing with you.
Don't forget to grab a cooler as well so you can store any drinks and frozen foods. Look to escape out of the city with some camping equipment this summer.
When shopping for the summer, you want to get items that will encourage you all to spend time together and become closer as a family.
All of these items give you and your family that time while also keeping each person entertained along the way.
The last thing you want is to force your kids into doing something they hate as that will just lead to more trouble.
Be smart and invest in good activities that will keep them busy and wanting more. What do you plan on buying in the summer?