So it's your first trip to Joshua Tree and you're super psyched to check out all the nature-loving sites you've been hearing about for years.
With those rugged rock formations, rolling mountains against the cactus-dotted desert, and peculiar-looking yuccas, who wouldn't be excited for their first trip to JT National Park?
The problem is you only have 1 or 2 days to squeeze everything in, so there's absolutely no way you'll be able to fit every inch of the 1200+ square miles into your itinerary.
Well, that means you're going to have to be selective about the sites you choose to see while in the JTNP.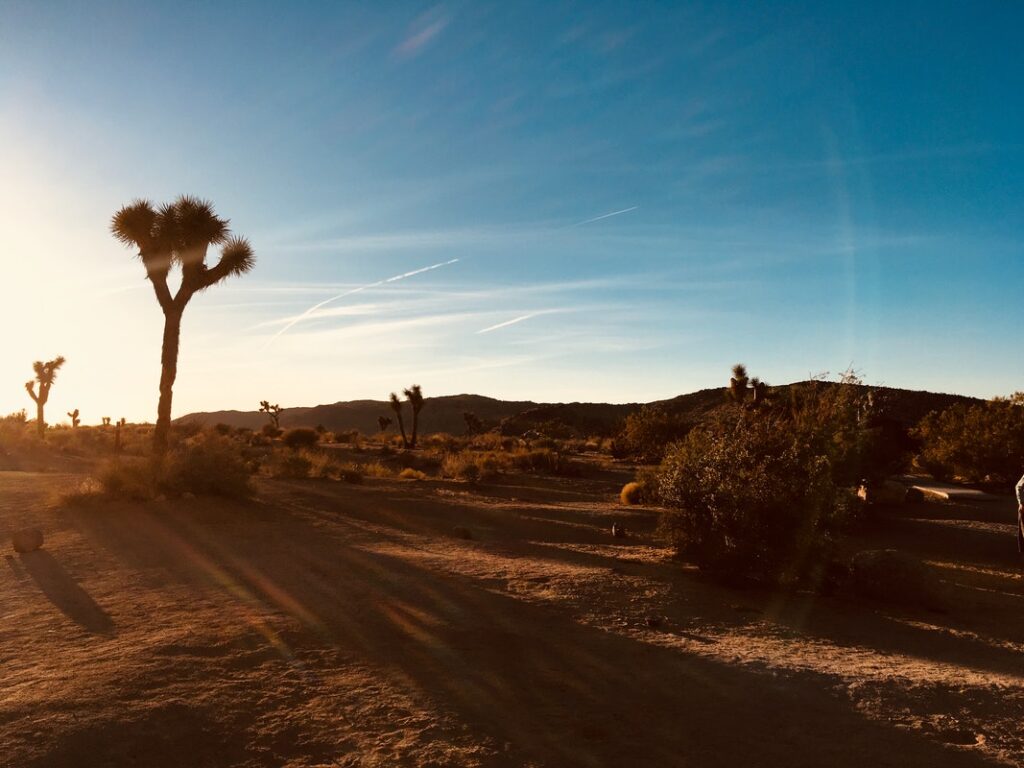 Out of all the things to see and do in Joshua Tree, here are some of the main priorities for first-time visitors to let their imagination run wild in this epic park.
Take It All In at Keys View
At an elevation of over 5000 feet, it's no surprise that Keys View is one of the most impressive lookouts of Joshua Tree.
This is the highest viewpoint in the park, and even though it's a bit of a drive to get up here, it's well worth it.
The panoramic Keys View looks over everything from mesas to mountains and even gives you a complete view of the Coachella Valley.
On a clear day, it's even possible to see all the way to Mexico.
Out of all the things to do in JT, a lot of people consider this to be the #1 site.
Explore Cholla Cactus Garden
Cacti aren't usually known for their beauty, but you'll gain an entirely new respect for them after visiting Cholla Cactus Garden.
Even though this garden is made up of prickly cactus plants rather than colorful flowers, it's absolutely stunning.
The land here is densely packed with thousands of cholla cacti and has an easy trail that loops through about a quarter of a mile.
Just be careful if you have kids (no pets allowed) since cholla are known for their spikey, painful needles.
If you stay on the trail, you'll have no trouble, but venture off and your day could be ruined.
There are a lot of really cool Joshua Tree hikes to embark on, like Discovery Trail and Barker Dam, but family adventurers tend to gravitate towards the Hidden Valley Nature Trail.
Part of the reason for this is that it's super easy, even if you have little kids in tow.
Another reason that this is such a popular choice (for everyone, not just for families) is that it offers a little taste of everything.
You get to experience the rock formations, the cool plants, and the curious animals on this 1-mile hike through Hidden Valley.
This is a great place to have a picnic, so pack a lunch and enjoy it at the trailhead picnic area.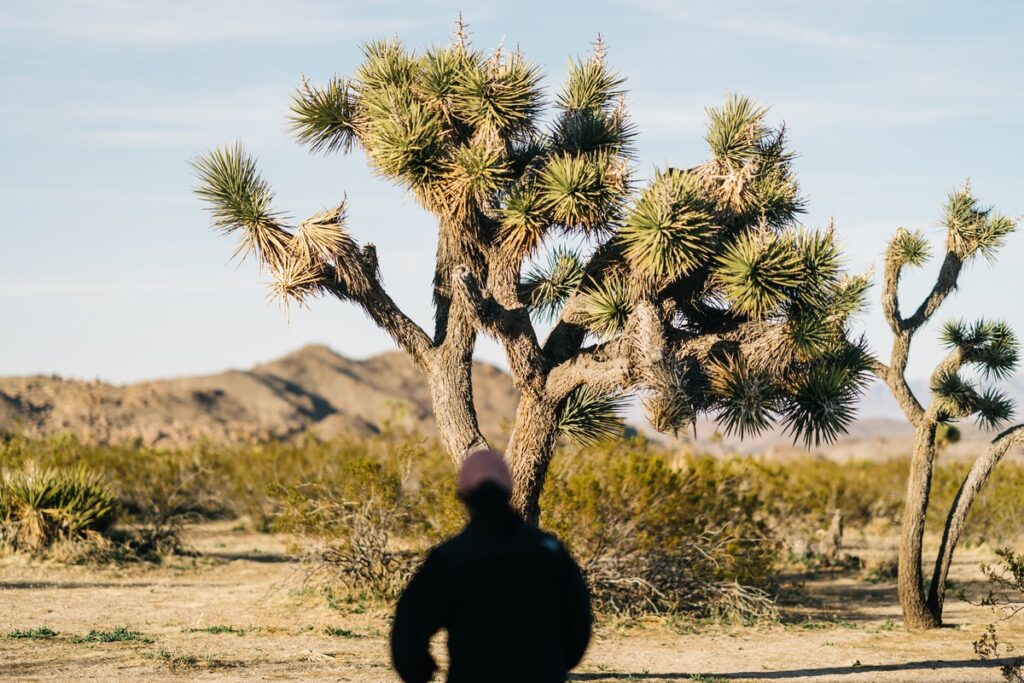 Visit the Park's Most Iconic Rock Formation
There are lots of cool and unique rock formations throughout Joshua Tree, but Skull Rock is without a doubt the most well-known.
This massive boulder resembles a skull as it juts out over the rubble, almost looking as if it's peeking at visitors from the distance.
Some visitors assume that the skull formation was made by man, but it's actually completely natural.
There are a lot of cool trails in this area, so strap on your boots, get a glimpse of Skull Rock, then head out for a hike.
Arch Rock, although not as popular, is another cool natural rock formation that's worth checking out.
This 30-foot granite arch frames some spectacular views of JT, making it a great stop for a photo op.
Sign Up for a Guided Tour at Keys Ranch
If you're interested in the history of Joshua Tree, signing up for a Keys Ranch tour is the perfect way to spend your time.
This ranch was inhabited by Bill and Frances Keys before the park became nationally-protected property.
The only way to see the ranch is by visiting with a tour guide – tickets are $10 for adults and $5 for kids.
Spend the Night Under the Stars
Last but not least, it's highly recommended that your first visit to Joshua Tree includes a night of camping under the stars.
The desert at night is completely different from during the day, and not just in terms of temperature.
There are tons of campgrounds to choose from, so just pick one that's closest to your favorite JT attractions listed here.