Waking up without Christmas gifts under the tree is a nightmare for everyone. People want to be able to surprise their friends and family on Christmas day. Since everyone is different, we are all going to give and receive different gifts. There's something out there for everyone no matter the interests or passions they have. Unique gifts exist, as well as gifts that you know that particular someone is going to love. In many cases, some people are going to be tough to ship for around this time of year. Which is why you should take a peek at these incredible foodie gifts below!
MeAnWe Wares Adjustable Kitchen Apron – $15.49 – $27.99
Obtaining the full experience of whipping something up in the kitchen can't be complete without an apron. MeAnWe Wares has a line of aprons that would be a perfect gift idea for the foodies in your life. These aprons have been a popular go-to selection on Amazon averaging a 4.4-star customer rating. Not to mention that there are a variety of options to choose from including:
These aprons are truly unique, plus, they would make a great gift idea for anyone even a secret Santa gift for a co-worker.
Best of Bridge Sunday Suppers – 14.48
Trust me; every food would love to have a few extra recipes in their arsenal. I think a copy of Best of Bridge Sunday Suppers: All-New Recipes for Family and Friends can do the trick. Whether you want to prepare an elegant feast for a special occasion or need some simple ideas for meals that will entice your family back to good food, good conversation, and laughter at the dinner table, these recipes celebrate what's on the table. You can't go wrong with surprising a foodie with the ultimate collection of quick and easy meals for any occasion or any day of the week.
Wicked Good Cupcakes
Started by my mother and daughter in their kitchen, later featured on ABC's Shark Tank. Now Wicked Good Cupcakes is one of America's largest cupcake brands. They ship cupcakes and pies in adorable mason jars that are ready to eat anywhere in the US. You'll have the chance to experience a vast number of flavor varieties including Chocolate Birthday Cupcake, Natalie's 24 Karat Kake Cupcake, Peanut Butter Surprise Cupcake, and many more! On top of that, they even offer gluten-free options, gift boxes, or even a monthly subscription offers as well. No matter the route you take, someone's Christmas is going to end in sweet indulgence.
The Spice Lab – $29.95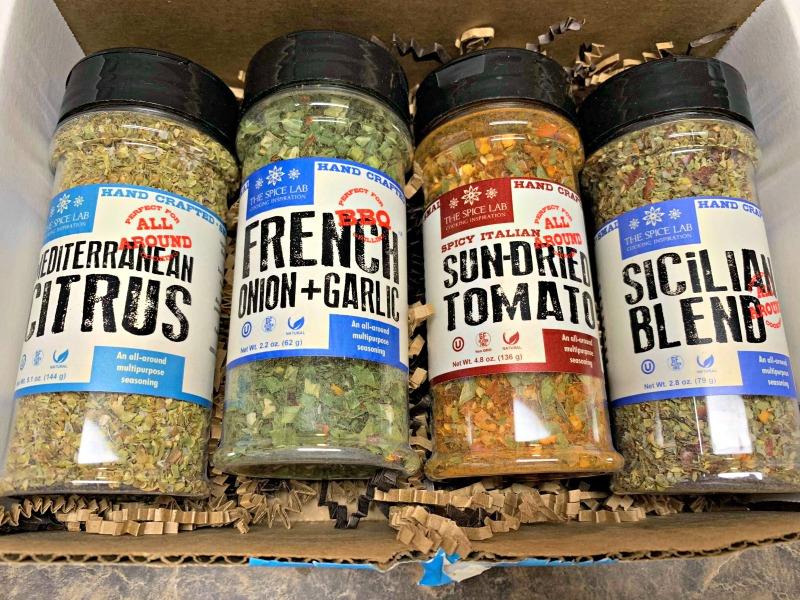 The Spice Lab has created four Seasoning Collections featuring some of their most popular premium spice blends. Each set includes a themed selection of four seasonings in shaker jars packaged in a gift box. These careful-crafted seasonings are all natural, OU Kosher and most are gluten-free. Just in time for the holidays, four new collections have been introduced:
Taste of America Collection
Turmeric Seasoning Collection
Mediterranean Seasoning Collection
Barbecue Seasoning Collection
One of these collections could make your favorite foodie smile bigger than ever before on Christmas day. Plus, will holiday cooking bound to happen you may need some new flavors. You'll be able to grab these over at Amazon or at www.spices.com.
The more options you have to work with the smoother your holiday shopping can go. Check out all of these fantastic gift ideas for a foodie that's close to you.