What are some of the things you want to accomplish as a homeowner?
Of course you want to design the perfect home.
But think more along the lines of the safety of you and your family. This is a factor that will always be important and shouldn't be overlooked.
Keep in mind that there are several things to do to make sure you home is safe. The best way to start is to consider the air flowing through your home.
Did you know that we spend 90% of our time indoors, where the air is up to 5 times more polluted than outdoors?
Just thinking about that makes you want to find the best solution for dealing with that.
I have just what you are going to need to tackle the task.
Breathe Safer Air From Here On Out
The task of finding the right purifier tends to be a challenge do to the numerous models on the market.
So, let me point you in the right direction with Sensibo Pure Smart Air Purifier.
For starters, you are looking at the only air purifier powered by Pure Boost™!
Pure Boost, equipped with their strong HEPA & Carbon filters, removes particles as small as 0.1um and protects against viruses, bacteria, dust, smoke, bad odors!
Designed with an indoor air quality sensor, Sensibo Pure measures 24/7 your indoor air quality and turns on and off autonomously.
Essentially your home will be in good hands even if you aren't there.
You can return to a home full of safe and clean air. But that's not all it's capable of either!
Let's dig into the novelty features of Sensibo Pure that differentiates it from other air purifiers!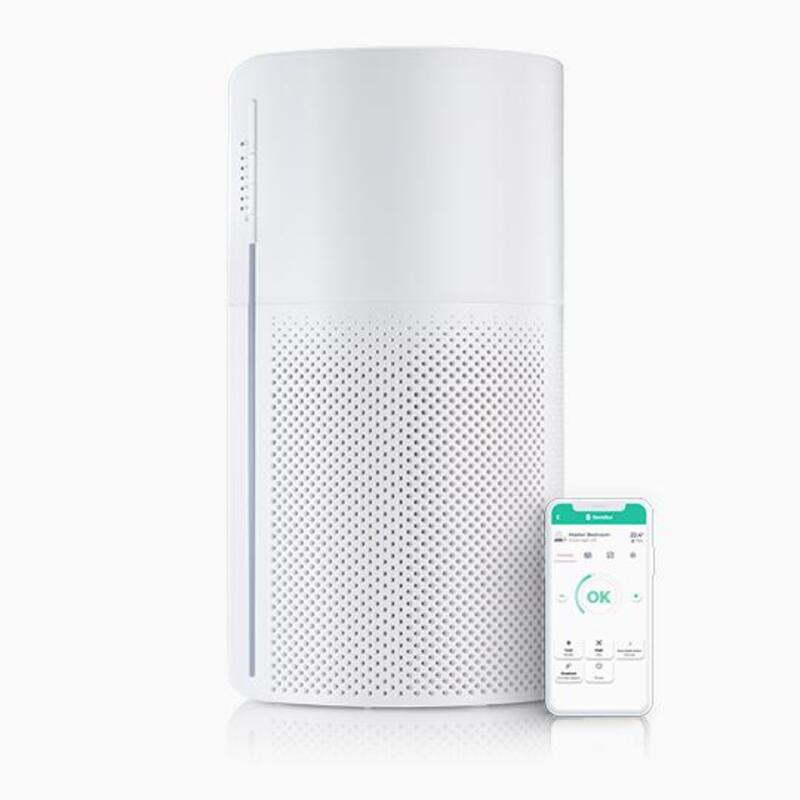 First, Sensibo Pure supports Amazon Alexa, Google Home/Assistant, and also Siri Shortcuts.
Second, the Pure Boost functionality. Pure Boost is a novelty set of features, that boost purification of your room when needed using several features:
Pure Boost will boost purification when Inside air quality is getting worse.
Pure Boost will boost purification when Outside pollution is getting bad.
You can set Pure Boost to boost purification when you are away, so the room will be cleaner, but you won't have to hear the high fan sound. One of the weak points of other air purifiers is that users usually don't set the fan to high to actually filter more air. So Sensibo Pure does that when you are away so you can get the air clean while not hearing the high fan.
Sensibo Pure is the first ever air purifier that can talk to your air conditioner and use the AC fan to boost purification by turning the AC fan on, and making sure more air is circulated in the room, reaching the purifier's filter.
This isn't your average air purifier, this is one that will guarantee the job is taken care of!