Back-to-school shopping is a task that we all have to go through during this time of year.
Some may prepare early to get a jump start on things. Others may want to wait until the time is just right for them to get everything they need.
Regardless of when the back-to-school shopping must get done.
When shopping you want to make sure that you are making investments that you won't regret.
There are some untapped gems on the market that you don't want to overlook.
Take a look at the following selections that I have for you below.
The time to get on the fast track of back-to-school shopping is right now!
Babies In Motions
Back-to-school prep starts even at the earliest ages.
As recent studies have shown, ensuring your child has the right tools to succeed in early childhood provides the foundation for them to prosper in elementary school and beyond.
Babies in Motions provides bi-monthly play-based kits that encourage the learning foundation for infants & toddlers.
From ages 6 weeks to 36 months, they offer three boxes to offer educational tools & toys based on developmental skills.
Babies in Motions products core focus is on the 5 learning domains which is social development, Emotional development, cognitive, physical, and language & communication.
Each box also includes 2 or more educational toys, 1 age-appropriate book, and 2 appreciation gifts for parents or caregivers.
Tom & Sheri's Iron In A Bottle
Let's be honest, sometimes you feel like you just don't have time to iron those school outfits in the mornings. Especially if you didn't get the chance to at night.
With the help of Tom & Sheri's Iron in a Bottle, that issue can be handled with ease.
this is an all-natural wrinkle-releaser spray for clothing and home, with an eco-friendly, BPA-free, cruelty-free, Made in America breakthrough formula.
It's been featured as one of Oprah's Favorite Things and on Good Morning America.
This is a must-have back-to-school tool to keep wardrobes wrinkle-free for class, internships, and beyond, without the drudgery of tedious ironing.
Wama Underwear
Wama Underwear is the leading sustainable hemp underwear brand providing customers with a unique feel of comfort, breathability, and antibacterial properties.
With perfection stitched into each pair, your experience wearing Wama Underwear will be nothing short of amazing!
This is a brand that may interest your teens or college students, and they have several options too.
Hemp Bikini
Bikini underwear is specially designed to flatter any shape.
Just enough cheekiness for everyday wear with zero slippage so you'll stay comfortable no matter what your day holds.
This soft and durable hemp bikini is so breathable, you might just forget you're wearing panties!
Hemp Boxer Brief
Men's boxer briefs provide the fitted form you find in trunks with the longer length of boxers.
They're basically the best of both worlds, no big deal.
Plus, our hemp men's boxer briefs stay put. Wave goodbye to bunching and wedgies, and say hello to major all-day comfort!
Hemp Triangle Bralette
Triangle Bralette is designed for your everyday wear.
The triangle shape makes it a perfect match for low-cut looks, or any looks you prefer. Traditional fit with adjustable, convertible straps and no underwire!
Supportive design, a double-layered fabric made with our signature hemp fabric blend so you know you're fully protected, naturally.
The Happy Planner Collection
Getting your day planned out helps with managing what needs to be done. The same thing applies to kids being able to plan out when certain school activities need to be done.
Of course, teachers are going to want to have their lessons planned out as well.
Thanks to The Happy Planner all will be in good hands.
This brand was designed to inspire your daily planning skills. They create customized planner systems along with accessories that are needed too.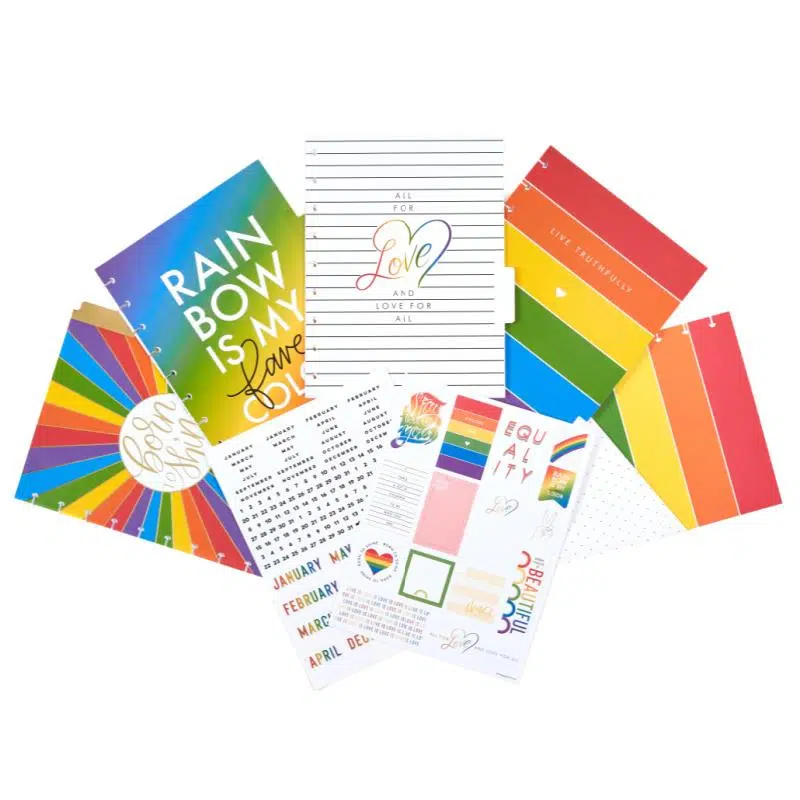 Their new Teacher + Student Back to School Collections are available now. Their 2021 collection includes the below:
Planners and Notebooks
Dry Erase Boards
Stickers
Storage (Pencil cases and desk storage)
Back-to-school Box Kits
Accessories (Checklists, sticky notes, bookmarks)
Nature's Bakery Baked-In Snack Bars
Baked-Ins, like any Nature's Bakery goodie, are soft-baked with wholesome, plant-based ingredients, nut-free, dairy-free, and Non-GMO Project Verified.
These new Baked-In bars come in the delectable flavors of Chocolate Oat and Banana Chocolate Chip
With this snack bar, you'll be able to satisfy your cravings while also providing real fruits and veggies in every bite.
Don't worry about the kids, they won't even taste them in there!
Nature's Bakery snacks are thoughtfully crafted to make people feel good and cater to a variety of dietary needs.
That's including gluten-free, vegan, dairy-free, and Non-GMO Project Verified, making them the perfect snack for back to school!
Hirst Footwear
Getting the kids ready for school means covering all of the essentials.
Like what they would be wearing to school this year. As a parent, you want to make sure you get them the proper footwear for school.
You want to put them in shoes that are stylish but comfortable as well.
Over at Hirst Footwear, you'll find several incredible options that the kids would love to have on their feet.
Through Hirst Footwear you'll find a number of well-established brands that you can trust in. Plus they can deliver on price, style, comfort, as well as technology too.
Dickies, Skechers, and Hi-Tech are just a few of the brands that you'll come across in their inventory.
They have everything you can imagine from school shoes to sandals!
Terra, Sensible Portions, & Garden of Eatin'
When it comes to back-to-school snacks, the kids can be a little picky.
It can be difficult to get your kids to eat vegetables and wholesome ingredients, but with some of Hain Celestial's brands like Terra, Sensible Portions, and Garden of Eatin' it's easy, fun, and delicious!
Terra – Terra Chips are made from real whole vegetables. Terra sources a diverse range of root vegetables to create each delicious Terra blend. Every bag is a feast for your eyes and a delight for your taste buds, offering a sophisticated snacking experience unlike any other.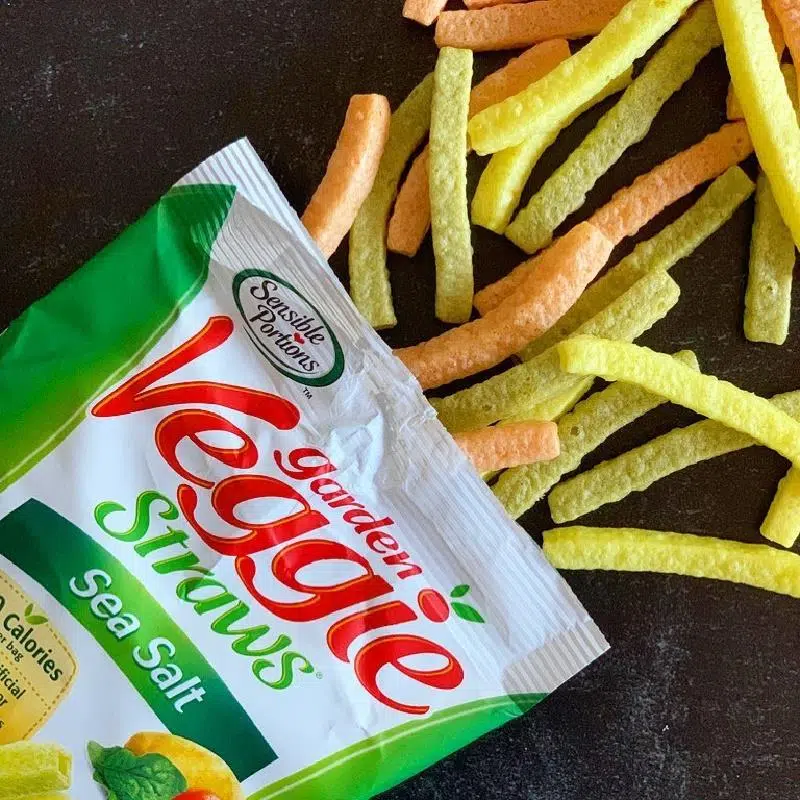 Sensible Portions – Each Sensible Portions product is made with delicious, wholesome ingredients that pack fun and flavor, not preservatives or fillers. Whether it's the classic Garden Veggie Straws in Ranch, the Garden Veggie Chips in Sour Cream and Onion, or Apple Straws in Cinnamon, Sensible Portions brings new flavors and shapes to crunch and munch on that kids love.
Garden of Eatin' – Garden of Eatin' products are made with the best quality real ingredients inspired from the garden. Garden of Eatin' uses only organic corn, harvested by sustainable farming partners and carefully crafts their signature thick & hearty chips from whole organic corn kernels to create the perfect tortilla chip.
Bellwether Farms' Blackberry Sheep Milk Yogurt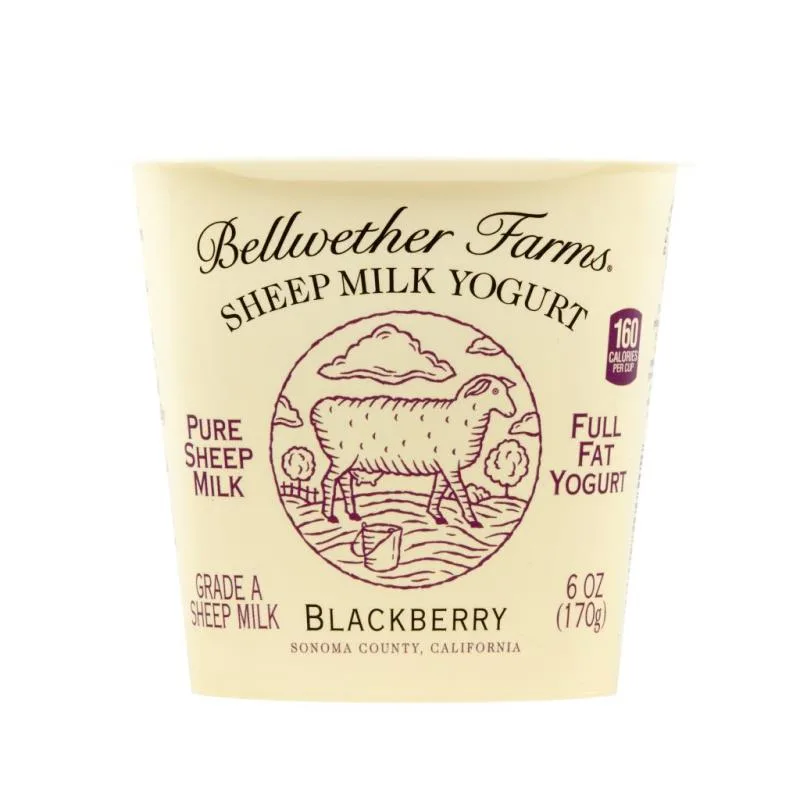 Most yogurt these days is created by first cobbling together a variety of low-fat milk and cream sources — and then adding colors, fillers, flavors, and sugars to make up the difference lost in taste and texture.
Not so with Bellwether Farms.
They still make yogurt in small batches from whole milk straight from healthy, happy sheep who graze freely on grass.
Then they use time-honored, artisan techniques that have been perfected over thousands of years.
Each Blackberry Sheep Milk Yogurt contains only 6g of added sugar and is packed with natural probiotics, protein and calcium.
Also, sheep's milk yogurt is also extremely high in nutrients and more readily digestible for those with lactose intolerance.
Free of antibiotics and growth hormones, Bellwether Farms' yogurt has a clean, refreshing taste and blends fruit selected from the Oregon Columbia River area for a sweet and tasty combination.
Fry's Family Foods & Ecolunchbox
Preparing for the back-to-school season is about getting everyone ready for school covering every aspect of the matter. You have to think about those afterschool moments too.
What will they have for lunch? Or what would be the perfect afterschool snack or even a weeknight meal?
How about considering Fry's Family Foods!
All of Fry's products are 100% plant-based with the aim to inspire families to embrace a healthier, more sustainable lifestyle.
Between the Chick'N Nuggets, Big Fry Burger, Chick'N Patties, Breakfast Links, and Pea Protein Grounds, there's something for each family member to enjoy.
Plus each is a great source of protein, is naturally cholesterol-free, and is low in saturated fat.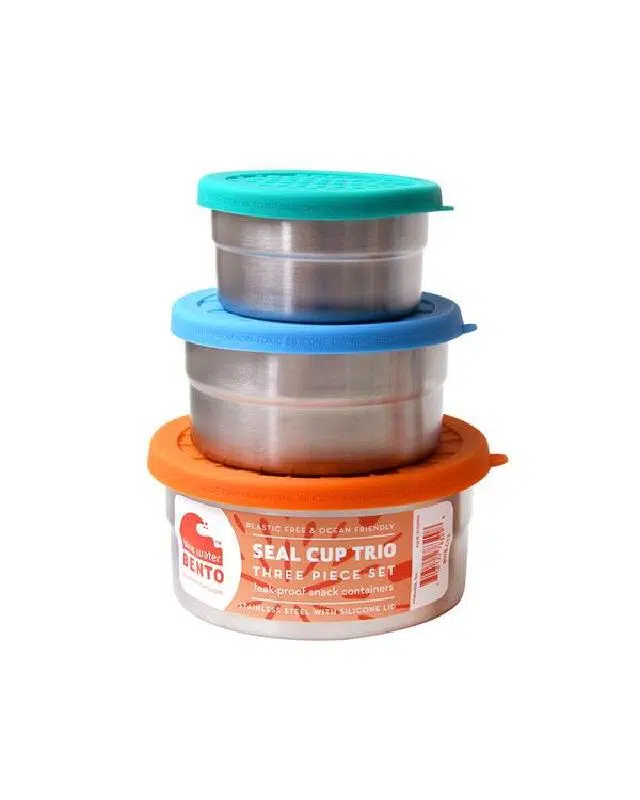 Pair this great food with an Ecolunchbox, and your kids will be on their way.
The Ecolunchbox would make the ideal lunchbox for everyone this year. This is a sustainably made alternative to single-use plastic and paper bags
Its a stainless steel design featuring a leak-proof silicone lid, just incase those snacks and meals get messy.
FOCI – Focus Wearable
With your college student heading away soon, you want to remind them that staying on top of their school work is important.
This means making sure that they can stay as focused as possible.
With the FOCI, they will have nothing to worry about in terms of staying focused.
It is a thumb-sized wearable, clipping to the waist, you can get a read on your emotions, productivity, and distractions, and use its biofeedback technology, to better focus and learn smarter.
Having this can be beneficial for them to have as they progress through the school year.
MINISO We Bare Bears-Wirebound Book
Of course, the kids are going to need notebooks for school. Most of the time you are going to go with the traditional selection in notebooks.
Well, how about a choice that has a little flair to it?
The MINISO We Bare Bears-Wirebound Book is the most adorable option for you to surprise them with.
It features a cute ice bear from the We Bare Bears series and a New York City subway map as cover.
This wire-bound book also has ivory ink-proof paper that is thick enough to avoid ink-bleeding and ghosting whenever they are writing. Plus, it will also protect their eyes as well.
You could say that it is a cute notebook that delivers a great writing experience too.
Baloo Living Weighted Blanket
Introducing Baloo Living, a band producing one of the best-selling luxurious weighted blankets on the market.
With the right weighted blanket, afterschool rest and relaxation will come easily.
A classic bestseller designed to mold to your body like a gentle hug without trapping heat, making it cool enough to use year-round in all climates and stuffy dorm rooms.
Designed for deep rest and relaxation, the tight quilted pattern holds the weighted fitting snuggling in place so you never have to worry about bunching or pooling.
This is the only quilted blanket made with 100% cotton exterior that is natural & chemical-free and free from polyester and synthetic liners.
Available in the following weights: 12lbs, 15lbs, 20lbs, and 25lbs.