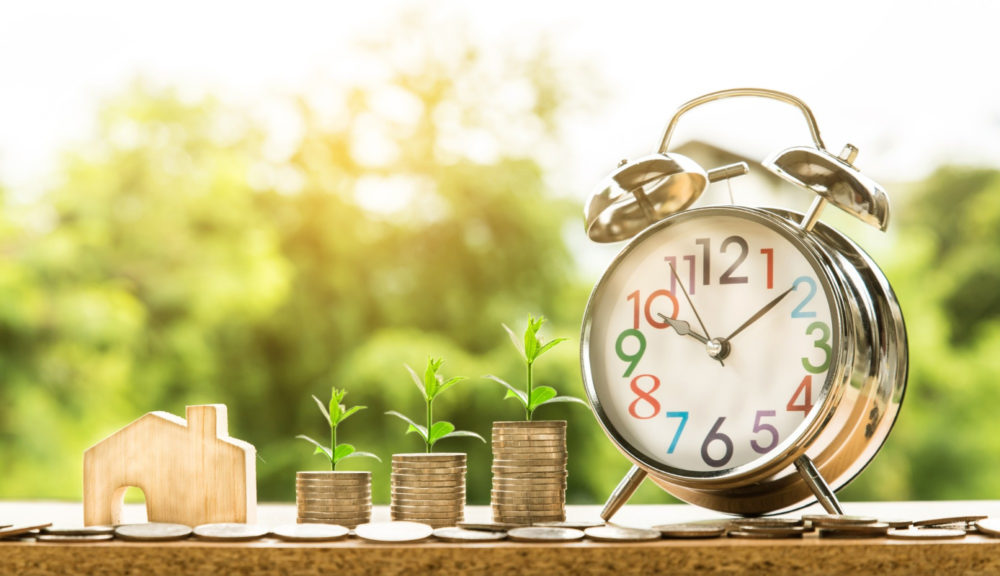 It's expensive enough paying for the essentials. You couldn't possibly afford to invest in the stock market, right?
That's a common thought for many people, but it isn't true for most of us. The chances are there are areas you can cut back to save money for investing.
More people are investing than you might think. 55% of American adults are estimated to have invested in the stock market during 2018.
The question is, will investing be a good use of your time and money?
Below are five reasons covering why you should invest today.
Earn More Money Than a Savings Account
Having an emergency fund is good financial advice, but is it necessary to keep more than you need? Standard savings account have low interest rates. You aren't making your money work for you by keeping it in savings.
Investing in stocks is an excellent way to put your money to work. The market has a history of upwards performance over time.
Sure, some downturns scare people away. But there hasn't been a time where the market hasn't bounced back.
Keep your money in stocks for the long-term, and you'll earn more than keeping it in savings.
You Don't Have to Buy Individual Stocks
Unless you have a lot of business and financial knowledge, it's hard to pick out individual stocks for investing. You have to research all the companies on the stock market and find the ones you think will perform well.
But you don't need to go down this route.
Instead of individual stocks, you can buy into total market index funds. One of these funds is the S&P 500.
This fund buys you a piece of the top 50 companies on the stock market. This diversity gives you coverage with all the top companies, and you won't be affected adversely by the performance of a single stock.
One of the most common pieces of advice you hear when investing is to diversify. A total market fund does just that.
The S&P 500 over time has a history of growth and always bounces back. You can expect a solid return over time.
Set Up Tax-Advantaged Accounts
Sure, you could invest your money after it's already in your bank account. But by then, you've already paid taxes on it.
When you set up a tax-advantaged investment account, you can invest with your pre-tax money. Doing things this way means you won't pay taxes on that income until you withdraw it.
You can use a Roth IRA to do this. Many services act as custodians and invest in the stock market with the fund's investments.
You're getting the benefit of having an experienced investor make the decisions and reaping the rewards without much effort.
The question is, how are taxes handled when you want to withdraw your money?
The good news is you'll probably get taxed at a lower rate. If you're in a high-income tax bracket, you want to move as much money to a Roth IRA as you are legally allowed.
Once you quit working and have a lower income, you can withdraw your Roth IRA savings in the tax bracket you are part of later in life.
You Aren't Only Paid With Growth
There are two types of people who invest in stocks.
The first type of investor is one you see trade regularly. They look to buy low and sell high. These investors are looking to take advantage of short term fluctuations in the market to make money.
The second type of investor focuses on long term gains. While you will usually see growth based on the market, that's not the only income you'll see.
When you hold onto a company's stock, you'll also see payments from dividends. You receive dividend payments based on the profitability of a company during a fiscal quarter.
You'll get these payments four times per year, and you'll get paid based on the company income and your total number of shares. You can either re-invest these dividends or withdraw them for profit.
By focusing on dividend payments, you can relax a little. You won't be as reliant on market growth to see value from your investments.
Most Stocks Are Liquid
The good thing about buying a stock is that there is always someone around that wants to by one. Your stock purchase is a liquid purchase.
Unlike other investments like real estate, you can sell your stock at any time. If you signed up with a major exchange, you only need to log into your account and click sell.
The chances are it won't take any time for your stock to sell. If you're short on cash, then it isn't hard to sell part of your portfolio to get the money you need.
The only thing you need to be careful of is market downturns. Many people panic during these times and sell their portfolios.
Selling in these situations is often a mistake. You're taking a significant loss because you're making decisions based on emotion.
This time is when many people decide to make big buys. Instead of panicking and selling, ride out the downturn.
The market has a history of always picking back up. You should be able to recoup whatever losses you incur during this time. Be patient and wait to see what happens.
If you have extra money, it might be a good time for you to invest even more. People don't say buy low, sell high for nothing.
Why You Should Invest: Final Thoughts
Starting to invest in the stock market can be intimidating, but this post should point out the reasons why you should invest.
Always remember not to invest more than you can afford to lose. When you use this advice and invest with a good strategy, you're setting yourself up for long-term wealth in the future.
Investing is only one part of a sound financial plan. Head over to our blog to see our other posts on keeping good finances.