The Neuromorphs Is A Crazy Book About Robots And I Loved It
I'm not sure what books you find exciting, but I love anything that keeps my attention and has enough truth that it's believable. The Neuromorphs (by Dennis Meredith), is that book for me. It has excitement, sex (yes, sex with robots!), mystery, and even a little humor. There is definitely violence so if that's something you don't like, this book is probably not for you. It even has robots that look and feel just like humans and their only purpose is to please us! There are helper robots, to do our chores and follow instructions. Unfortunately, the robots decide to take over and create a robotic "army" to bleed the humans of everything. It's so interesting!
So, in short, this is a story about machines against man. Who will win in the end? I'm sure we've all had the thought at least once. What if we teach computers too much and they take that too far? As I said, I liked it because it has at least a little bit of truth. I certainly don't mean our toasters turning on us. What I'm talking about is an intelligent being, that we made, being able to decide things on their own. What they decide to do is eradicate us! Yikes. That's a scary thought.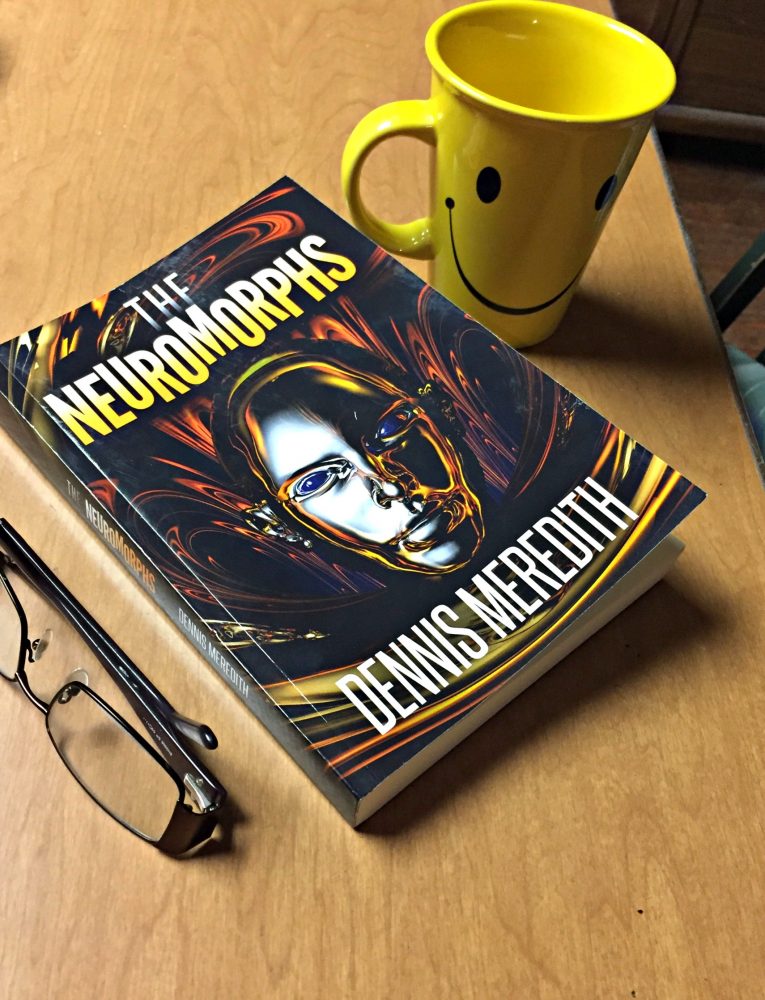 Part of the plot (well, the main part) is that Russians decide to modify android robots (the helpers) to put in place of rich people so they could take their money. Unfortunately, the androids see that there is no reason to help humans anymore when they could easily eradicate them. The only good human is a dead one! Inside of the story is a Navy Seal and his wife, and as I said earlier, those darn Russians (haha)!
It's a very interesting story and I will definitely read it again. This is something that we fear, or at least I do. I love how the author (Dennis Meredith) included so many different robots and the details that he went into. For example, the "pleasure bots" are convertible, which means the men turn into women and women into men. You can have whatever you decide you want. As I said, details!
This is a book for grown-ups for certain. There is quite a lot of bad language in addition to the sex thing, however, I still enjoyed it! You can find The Neuromorphs on Amazon or click on the links I've provided.
Connect with The Neuromorphs/ Dennis Meredith/