Canada has quickly become a tourist favorite. With exciting cities like Toronto, Montreal, and Vancouver, along with nearly infinite natural splendor from the Desert Sands of Alberta to the unrivaled glory of Banff National Park, there's truly something for everyone.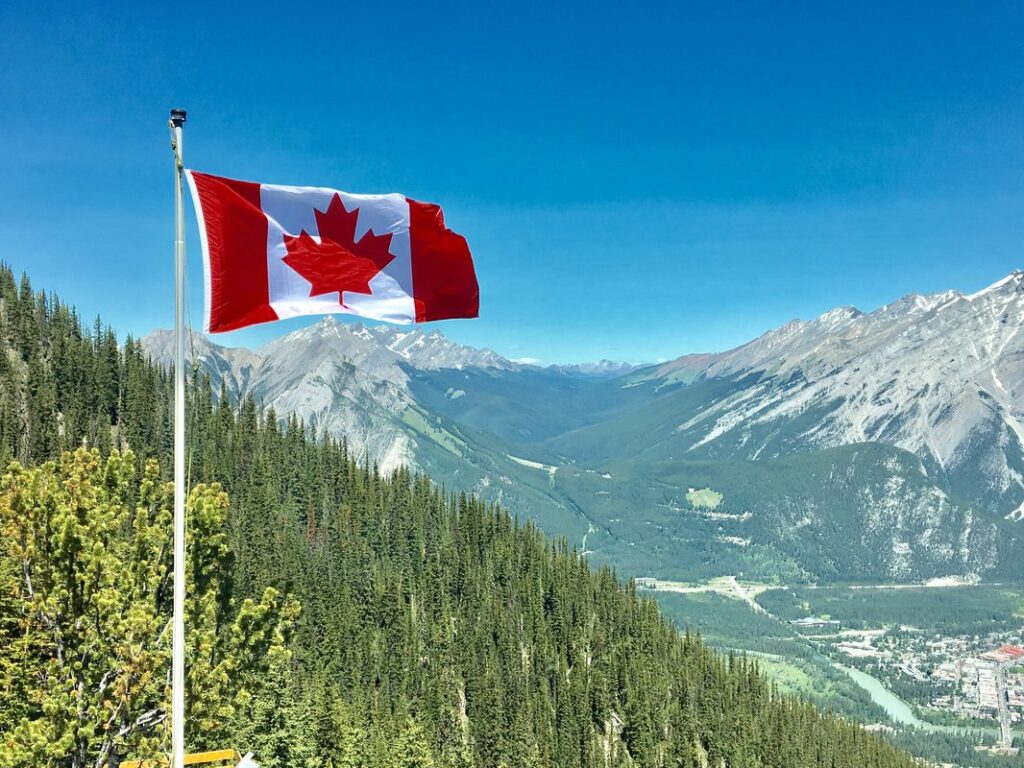 But before you embark on your incredible adventure, make sure you've got these essentials for a smooth and pleasant trip to Canada.
1. The right clothing
The temperatures can quickly change in Canada. But there is one thing you can be prepared for most of the year—it will be cold. It's not uncommon for it to snow even in May.
While you don't need to worry about bringing your winter coat if you're planning a trip in July, be aware of this, especially if you're traveling to cities like Toronto and Ottawa, which are colder because of the strong winds that blow off Lake Ontario and other nearby bodies of water.
2. All the tech you need
While Canada isn't the most expensive place to travel, it does have a fairly high sales tax that can add to your purchases—especially for electronics.
Do yourself a favor and make sure your headphones, memory cards, and everything else is in good working order before heading over.
Likewise, SIM cards and data plans are also on the pricier side here. Check with your current phone carrier and see what types of international roaming plans they offer. There's a good chance you'll not only get a better deal, but you'll also be able to keep your current phone number and use it in other countries you might be traveling to as well.
3. Download a VPN on all your digital devices
What is a VPN? A VPN is a virtual private network. VPNs both encrypt your data and anonymize your IP address, greatly increasing your privacy and security in the digital world. However, you can also use a VPN to bypass region blocks so you can still access all your favorite streaming content.
This is particularly valuable for people who still might want to use HBO, Pandora, Hulu, and all their other favorite US-based streaming platforms because none of them will work in Canada—even if you're only a few miles away from the border.
As a bonus, VPNs also make you much safer if you need to connect to public WiFi while traveling, making them the perfect travel accessory.
4. Travel insurance
You may have heard about Canada's excellent healthcare system. While any Canadian citizen or long-term resident can use it for free, you won't have the luxury as a tourist. You'll have to pay out of pocket for any expense incurred—and that won't be cheap.
Fortunately, there is a wide variety of travel insurance plans that can cover theft, loss, injury, and more in a small chance if something goes wrong.
5. Silica gel packets
This is a true secret for traveling in Canada like a pro—especially during the winter. In Canada, the winter is cold and moist. And you'll likely often travel in between warm indoor spaces and cold outdoor ones that further increase moisture accumulation.
With a few silica gel packets and Ziploc bags, you can keep your electronics nice and dry.
6. A contactless credit card
These days, you never really need cash in Canada. Although it's never a bad idea to have some money on hand in case of an emergency, your credit card should work fine 99.9% of the time.
However, you're not going to see too much swiping. Most machines only support either paying by tap or with your chip. Verify your card is contactless to both save time and prevent unnecessary germ exposure.
7. Bring a backpack or day bag
If you're headed to Canada for a longer trip, you may have a large suitcase or backpacking-style pack. These are pretty cumbersome and can make it challenging to navigate public transportation or hop into the Canadian natural splendor.
Pack a small backpack or comfortable day bag that you can stash inside your luggage. This will not only make it easier to carry things you need for the day, like your camera and a bottle of water, but also give you a place to stash a sweater in case you need one. Remember, you never know how quickly the weather might change in Canada!
The secret to a successful Canadian adventure
Canada is one of the best places to travel to. The country is gorgeous and the infrastructure is solid enough to take you almost anywhere—even without a car.
Like traveling anywhere else, however, a little planning will go a long way. To ensure you have a smooth trip, don't forget these travel essentials.