First off, congratulations! You're getting married! Now that you have stared at your ring to watch it glitter and accepted congratulations from all your loved ones, it's time to start planning.
Wedding planning can be fun and exciting. But it can also cause some stress when trying to get everything right.
Without warning, the details and decisions can quickly overwhelm you.
Fear not, though, because this guide is here to help make a small part of wedding planning easier. Have you given a thought to your seating chart? Before you do, check out the tips in this wedding seating guide!
You won't want to sit Aunt Sally next to Cousin Mitchell without it!
Start With Your Guest Count
As with most wedding decisions, you have to keep your guest count in mind. Your guest count dictates how many tables and chairs you'll need.
This then can dictate the kind of tables you can have and the potential floor plan.
It can be hard to know where to put people before you have a final count. But knowing how many tables you'll need is a great place to start.
Consider Your Venue
The venue where you're holding your reception can dictate the floor plan for the evening. If you're getting married outside, you'll have room to spread out. But an indoor reception may limit your options.
You also want your guests to have a good view of where you'll have your first dance or where your wedding party will give speeches.
Overall, you'll want to consider where the dance floor, bar, bathrooms, and speakers are in your venue.
Decide on Table Shape
Now is the time you can decide on table shape. Your two most common options are rectangular and round, but you can also have oval or square. And each has its pros and cons.
Rectangular tables can fit more guests and are easy to walk around. But they don't always foster communication. Whereas with round tables, it's easy to see everyone and hold a conversation.
You also have the option of mixing and matching shapes. For example, a long rectangular table for the wedding party and round tables for other guests.
The last detail you want to consider is your table decorations.
Long runners can make the ends of rectangular unusable. But smaller decorations can give you a little more table room.
Wedding planning tip: If you're doing a sparkler exit, include the sparklers at the table to ensure guests have them.
For more sparkler tips check out this guide: Wedding Sparklers The Definitive Guide for Savvy Brides.
Keep Your Wedding Party Nearby
It's traditional to have the wedding party seated close to the married couple. A head table includes the wedding party and their dates. So be sure to plan for double the number of people in the wedding group.
You may opt for a sweetheart table that holds only you and your soon-to-be spouse. In this case, the sweetheart table should sit central to the action. And your wedding party can sit at the next closest tables.
An option growing in popularity is to sit at the head table with your and your spouse-to-be's family. In this case, you can place your wedding party at a nearby table.
Place Your Parents and Immediate Family
If you're not sitting with your parents or family, you'll definitely want them at a table nearby. Traditionally, parents and families have been separated. But in recent years, couples are mixing them together.
Of course, when it comes to parents and family, navigating relationships can be tricky. If you have divorced parents, you have to take into consideration how well they get along.
If they must sit at separate tables, be sure to have their tables equally close to your head table. This will ensure there are no hurt feelings for not being closer to the couple.
You also want to keep any second spouses and stepfamilies in mind. Sometimes these can create tricky relationships and uncomfortable situations.
Seating people who don't get along at opposite ends of a long table will do. As well as separate tables altogether.
Keep Groups Together
Speaking of keeping people together, you'll want to sit like guests at the same table. If you're inviting a group of coworkers, seat them together. The same goes for any clubs, organizations, or schools.
Guests who already know each other will be most comfortable sitting together.
You Might Want a Kid's Table but Skip a Singles Table
Having kids at your wedding is a decision each couple has to make based on the kind of celebration they want to have.
But if you'll have many kids, you may want to consider giving them their own table.
You can include activity books to keep them occupied during the parts of a wedding that gets boring for children, like the first dances and speeches.
While you may want a separate table for all the kids, consider skipping a singles table. No one wants to be single at a wedding, and no one wants to be called out on it.
So skip the singles table and try peppering them in with other friend groups instead.
If they may not know anyone else at the wedding, consider allowing them to bring a plus one.
Plan with Digital or Physical Chart
Once you have an idea of where everyone will sit, make your chart. There are plenty of wedding websites where you can create a digital chart.
Or you can go old school and use poster board and tabs to create a physical chart.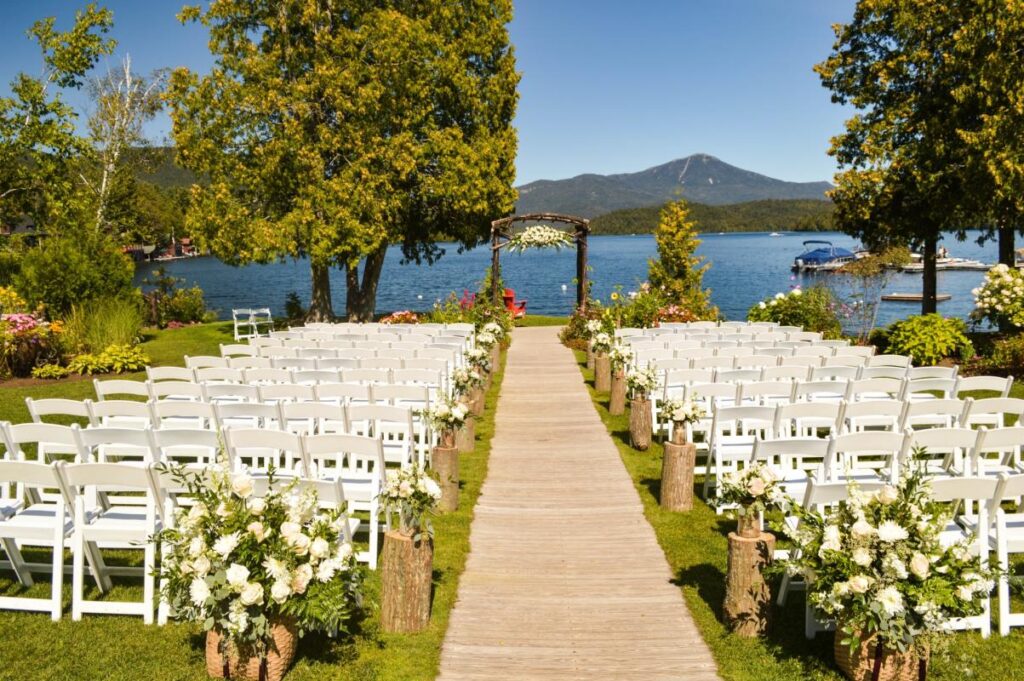 Whichever method you choose, having an actual chart to reference will be the most helpful tool. You can see if your tables are too crowded or too sparse.
With these seating charts, you can also have a better idea of what the layout of your reception can be.
And as people confirm their availability to come to your wedding, you can move people around accordingly.
Your Ultimate Wedding Seating Guide
Planning a wedding is equal parts fun and stressful. But you can take that stress down a notch with proper preparation and the right planning guides.
It's time to tackle your wedding seating chart like a pro.
The debate of where to put your guests is important to have.
You want them to enjoy themselves, after all. But with these tips, deciding the seating chart should take you more than a day of contemplation.
Looking for more wedding, lifestyle, and relationship tips? Find more articles on our blog today!