Jamaica is a Caribbean Island full of culture and charm. With lush green forests, stunning waterfalls and endless sunshine, there are so many reasons to visit this incredibly diverse island. Listen to the sound of Bob Marley's reggae music being played throughout the island – you will be Jammin' before you know it! Jamaica has some of the most incredible scenery, natural bays, hidden caves, lush rain forests and many wonderful things to do. Above all, Jamaica has some of the friendliest people in all the Caribbean, and they will welcome you with open arms.
For visitors to this incredibly cultured island, you can experience the most luxurious Jamaica villas, hotels, and resorts that come fully staffed. For families looking for a vacation to Jamaica, there is no better place to be than in one of Jamaica's Resorts that offers the privacy of your villa while having access to all onsite amenities and activities – the whole family will love it! Click Here.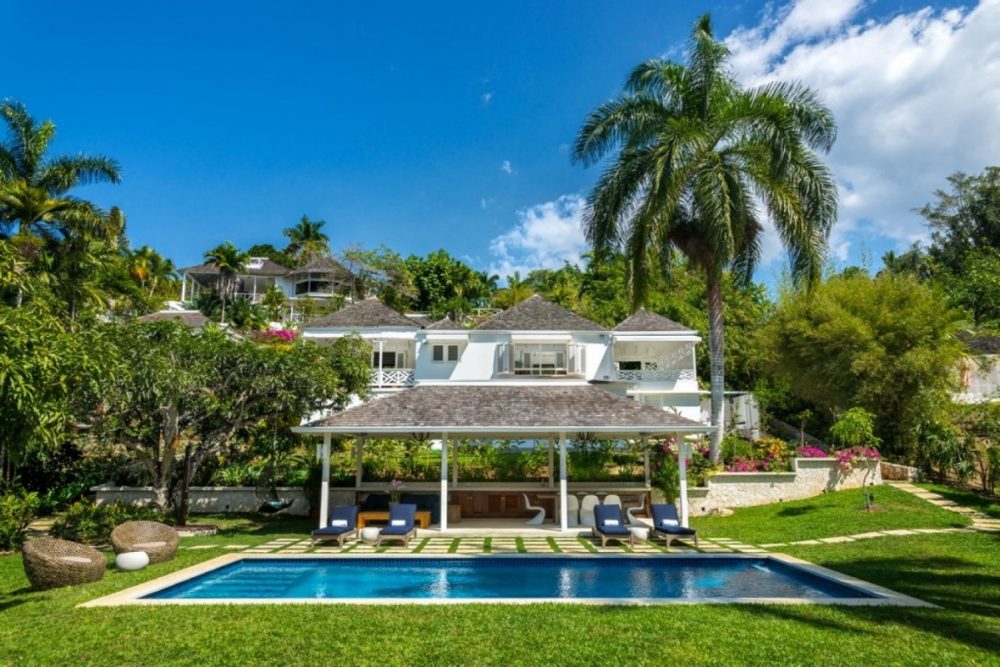 Round Hill
Round Hill is by far the most famous and historic resort in Jamaica. Round Hill is a world-renowned boutique resort located in Montego Bay. The history of the resort which is very interesting dates back to 1953, which when it first opened its doors. The resort has welcomed some of the most famous visitors included John F. Kennedy and Jackie Kennedy, who stayed here on their honeymoon. They always loved to visit and preferred to stay in Villa 10 at Round Hill. Villa 10 is a four-bedroom villa with a poo, excellent privacy, magnificent views and a large lawn which is great for entertaining and children's play. Round Hill is still an iconic Jamaican Resort, and guests visit for its 5-star service, incredible food and of course the luxurious rooms and villas. Round Hill features a selection of luxurious 5-star villas that are located on the grounds of the resort and offer access to all of the onsite amenities including the Beach, Tennis, Spa, Fitness Centre, Yoga Pavilion and a Communal Pool.
Half Moon
Half Moon is one of the largest resorts in Jamaica. It is an incredible property set on 400-acres with 2 miles of white sand beach. The Resort features 210 luxurious rooms and suites and 31 luxury villas. There is something for everyone at this resort including championship golf, spa, and tennis. The resort is best for sports lovers and families and dates to 1954, but it has had many renovations since its inception, making it one of the finest resorts in Jamaica. Half Moon features four 4-, 5-, 6-, and 7-room villas are called the Rose Hall Villas, and each has staff which includes a butler, cook, and housekeeper. The resort has lots of activities including the beach, horseback riding, an 18-hole Robert Trent Jones Sr Championship Golf Course, Spinning Studio, 11 floodlit tennis courts, four squash courts, Motorised, and non-motorised water sports plus lots of restaurants. If you are on a family vacation to Jamaica, then this resort is a must.
Tryall Club
Tryall Club is a stunning resort located on 2,200 acres. It is a golfers paradise and is also a great resort for avid tennis players. Tryall has an incredible array of facilities to offer, and kids love it. It is the perfect place to go if you want to keep the whole family active and entertained. There is a world-class golf course, tennis club, excellent kids club, a great water sports center and of course a beautiful beach. The property features lots of lovely private villas some are oceanfront and beachfront, and others offer either sea views or views of the golf course. Each of these homes is fully staffed and offer Tryall club membership to use the facilities.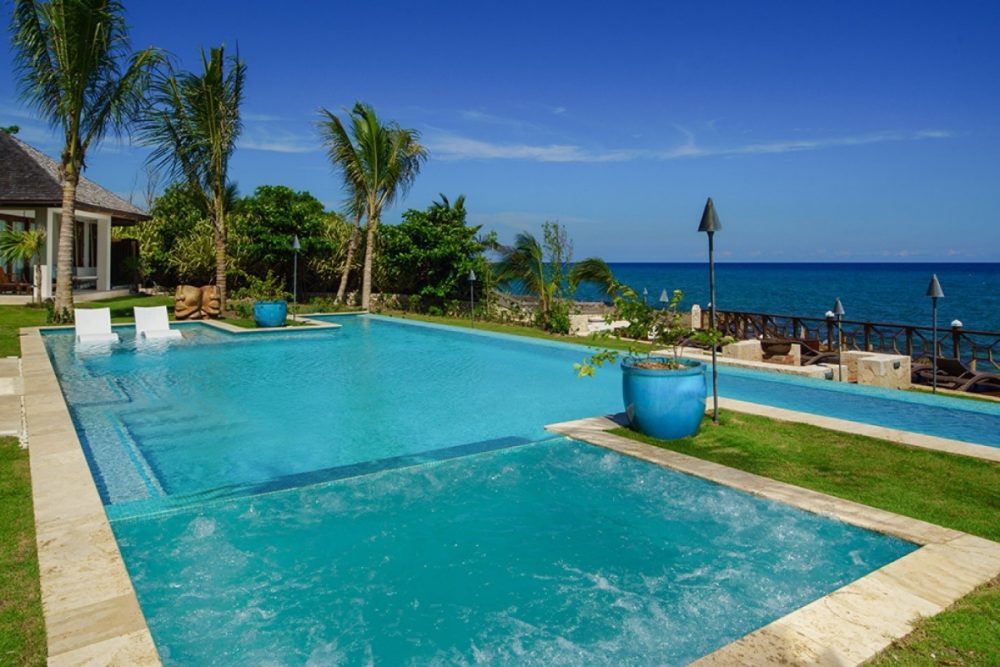 No matter which resort you choose in Jamaica, you won't be disappointed, each of them is on the beach and feature an abundance of amenities and facilities and fantastic service and staff.
Exceptional Villas is a luxury villa rental company featuring only the best hand-picked and personally inspected properties in the world. The company has clients from all over the world. Exceptional Villas have been in the travel business for over 25 years and offer a bespoke service to their clients. This service includes matching the perfect villa to each of their clients and providing complimentary concierge service. This service includes organizing all aspects of the client's vacations such as VIP airport arrival, ground transportation, restaurant reservations, tours and excursions, water sports and pre-arrival stocking. Unlike some of their competitors, they do not provide a membership fee. Likewise, their villa experts are indeed experts. They visit every single villa and have a wealth of information regarding each villa, as well as each destination. Exceptional Villas take total pride in the customized service they offer. The company operates two other brands; Villas Barbados and Dream Ireland, which are designated rental brands for Barbados and Ireland.