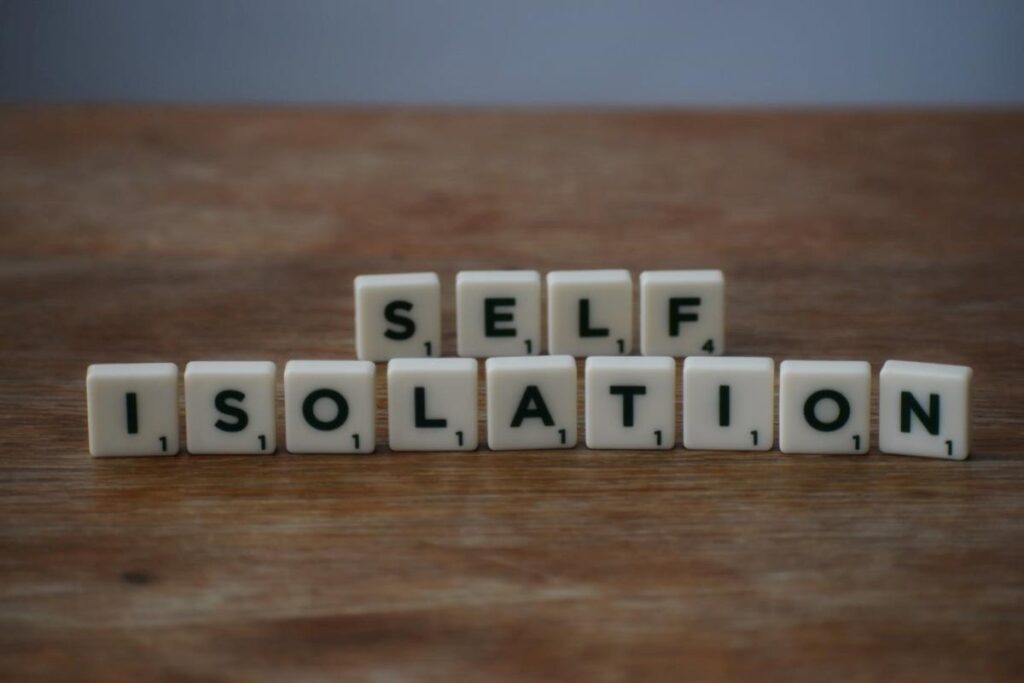 The UK is entering its fourth week of lockdown amid the COVID-19 pandemic. Self-isolating can take its toll, so it's important to stay connected. With most of the world now being cooped up at home, apps have increasingly become popular ways to stay in touch with loved ones, keep ourselves distracted, entertained and healthy. MyBaggage.com has put together the 10 best apps you should be using right now.
Houseparty
This app has become increasingly popular since lockdown. Houseparty is a video chatting app, you can video call with groups of people and play games together. It's become a well-known app because you can chat with lots of friends at once and hang out similarly to what you would have done before the lockdown. The games you can play as a group include quizzes, trivia, pictionary and more. It's available to download for free for Android and Apple users.
Zoom
Zoom is another popular video chatting app, that allows users to have group chats together. It is proving popular with those who are working remotely and is even the application of choice for the British government. But it's not just good for working use, many people are using this app to connect with friends, host Zoom dinner parties and some people are even using the app to have virtual dates! Zoom is free to download on Android and Apple.
Netflix Party
The Netflix docuseries Tiger King has been making waves during the past couple of weeks. With the world in lockdown, people have been binging the show. But they have also been watching it with friends and family through Netflix Party. Watching a TV show or a film is a social event, with many people getting together to enjoy a screening. You can still make this possible thanks to Netflix Party, this section of the popular streaming app allows you to watch its shows together with groups of people, allowing you to enjoy the twists and turns together. And believe me, Tiger King has plenty of them!
Calm
The current pandemic is understandably anxiety-inducing. Combined with the lockdown and being largely confined to our homes, many people are feeling overwhelmed and finding their moods are suffering. Calm is an app that helps to ease anxiety and stress. The app features guided meditations at a variety of lengths to suit you best. It comes with over 100 adult bedtime stories and every user gets a 10 minute daily programme.
Disney+
Disney+ is the perfect excuse for a day of binge watching your favourite films and tv shows. The app includes shows and films from the world of Disney, Marcel, Lucasfilm, Pixar and National Geographic. In wake of the lockdown an extra 50 million subscribers have signed up. The subscription service costs £5.99 per month.
Marco Polo
Marco Polo is a video messaging app that allows users to deliver quick video messages to one another. The app refers to itself as a video walkie talkie, allowing users to send short video messages to one another. Marco Polo is similar to Snapchat, you record your video messages and the app saves them, as a conversation. You can enjoy it via face to face meetings or in groups. The application is free on Android and Apple with in-app purchases.
Symple
Symple is a healthcare application that focuses on general wellbeing. It allows you to track your daily fitness, including any symptoms you may experience during this time. You can also share your symptom history with doctors all at the touch of a button. The app allows you to track up to 5 symptoms a day and integrate the app with information such as your heart rate, sleeping patterns and daily calorie intake. The app is free to download from Apple and Android and comes with in-app purchases.
Home Workout
There are lots of apps available that allow us to keep fit even though we are unable to go to the gym. Home Workout has grown in popularity, this app caters to everybody shape and develops personalized fitness plans based on what you want to achieve. There is no equipment needed to perform the exercises and the app comes with detailed videos. The app is free to download from Android and Apple but comes with in-app purchases.
Call of Duty
Not everyone has access to a console right now so the Call of Duty mobile app has been a lifesaver for anyone wanting to indulge in some gaming. You can play the game on your phone or tablet and the popular modes such as 5 vs 5 and deathmatch. The app is free to download on Android and Apple.
Couch to 5K
This popular exercise app from NHS England can help anyone learn to be a runner. The app slowly takes you on a journey to build up your endurance and stamina so that you can run 5Km. You can pick from a choice of coaches and incorporate the app with Spotify so you can run to your favourite songs. Couch to 5K is free to download on Android and Apple.