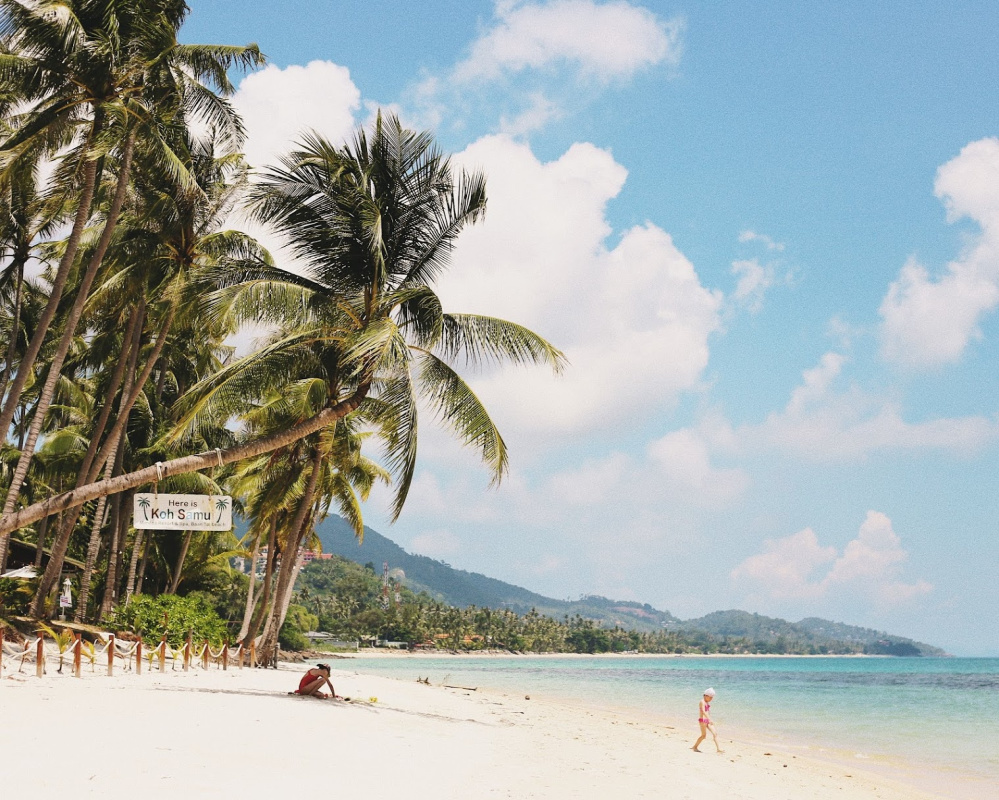 Thailand is brimming with palm trees, jungle settings and otherworldly adventure. With boat trips through crystal clear waters and wildlife to discover, take a trip to Thailand to experience its charm. From Phuket to Krabi, there are some fantastic places to stay with the option to stay in unique villas in Thailand. Bring a group of friends or take the whole family for a beachside break you'll ever forget. Here are some of the best beaches in Thailand you need to visit.
Laem Sing, Phuket
The white sandy shores of popular Phuket offer much more than a relaxing place to recline on. Laem Sing in the west of the island is a secluded beach that sits between Surin Beach and Kamala. This small cove is a great retreat away from the other busier beaches. To reach this beach you can either follow a dirt track from the 4030 road or take a boat from one of the bigger beaches over to this shallow shore.
Maya Bay, Koh Phi Phi
One of the famous places in Thailand, thanks to Mr Leonardo di Caprio and the 2000 film, The Beach. Showcasing its immaculate beauty with vibrant green palm trees, rugged rock formations and immense wildlife, there are many beautiful beaches here.
Not shy to controversy, this island, in particular, Maya Bay has had a series of tourism bans over the years to let the environment recover from 200 tourism boats a day pulling up to the shore. If you do get the chance to visit this stunning island, do book with a sustainable tour company and act as respectively as you can while visiting.
Sunrise Beach, Koh Lipe
There's something quite amazing about the crystal clear seawater in Thailand. In Koh Lipe in the Andaman Sea off of the coast of Satun in Southern Thailand's mainland, Sunrise Beach is pristine. Koh Lipe is quieter than the other islands in Thailand which lead to quiet, serene settings. Sunrise beach shelves into the water and overlooks tropical hillsides. Paired with Sunset Beach on the other side of the island, there's always a place to watch the sunrise and set in this beautiful destination.
Railay Beach, Krabi
With limestone rock formations, protruding out of the waves and a long sandy peninsula, Railay Beach has options. You can relax in the east by the mangroves and flocking birds. Head west for a lively setting that's vibrant both day and night. Here you can enjoy beach sports, canoeing or settle into a beachside restaurant. If you want something adventurous to do, there are rock climbing, snorkeling and hiking opportunities to be had.
Kluai Beach, Koh Kood
One of the biggest islands in Thailand, Koh Kood is surprisingly quiet. With tourism directed to other major resorts such as Phuket and Krabi, Koh Kood is a peaceful retreat. Kluai Beach is oozing with tropical character. Expect palm trees, wild mangroves and even charming nearby waterfalls. Walk along the powdery white sand that's decorated with seaweed and relax in the sunshine.