Who doesn't like a teddy bear? All people like teddy bears and want to have them in their homes.
And no doubt it is a perfect gift for all age groups, whether kids or young adults, all like teddy bears for several reasons. A teddy bear can be your companion in loneliness and a partner in joy.
Because of their suitability, they are the perfect gifting option for your loved ones, friends, or family.
Most girls like soft and cuddly toys and consider teddies as their best buddies.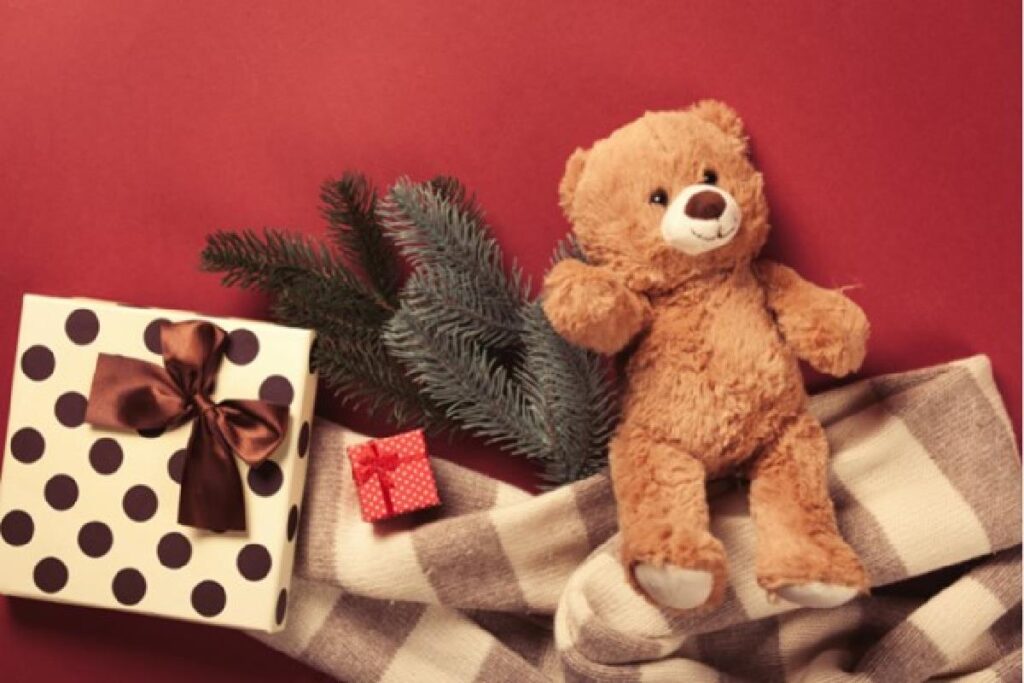 So, let's know more reasons why a cute teddy bear is considered a perfect gifting option?
Best Way to Express Love, Affection, and Care
Gifting a teddy bear is nice for expressing true emotions to someone special.
The different kinds of teddy bears help you to describe your emotional affection for the special occasion.
For example, if you are gifting a teddy bear to your wife or girlfriend, it shows how much you love them. Teddy bears can become great buddies even in old age.
Likewise, if you are gifting it to your grandparents or an elderly person, it shows your caring nature to them.
Remember that teddy bears are not only for kids; they are also helpful for elders to reduce their stress.
Incomparable to Other Gifting Options
There are many gift options like flowers and chocolates in the market, but they are certainly old and boring nowadays.
Majorly because everyone is using them as a gifting option, so why not try something new by gifting a teddy bear.
If you still want to gift flowers and chocolates, or some other gifts, no worry, you can also use teddy bears as an additional gift that will make your gifting option a cherry on the cake, making it even more special.
A Memory to Cherish
Gifts like flowers and chocolates can not last forever like a teddy bear.
They will be a perfect keepsake and a reminder of your loved ones whenever they see them. And after all the celebrations are over, your teddy will remain the same and with you.
You are not only gifting a long-lasting gift but a long-lasting memory to your loved one.
Better than Other toys
Generally, people gift baby products and other toys to kids which their parents already give.
Plastic or other hard material toys are dangerous for the kids and cause harm injury while playing with them.
On the other side, stuffed toys like a teddy bear won't harm kids despite making them feel comfortable while cuddling.
It is strongly recommended to buy stuffed toys for your relative's kids.
Price isn't a barrier while buying stuffed toys, the price may go low to high you can choose the option which suits your pocket.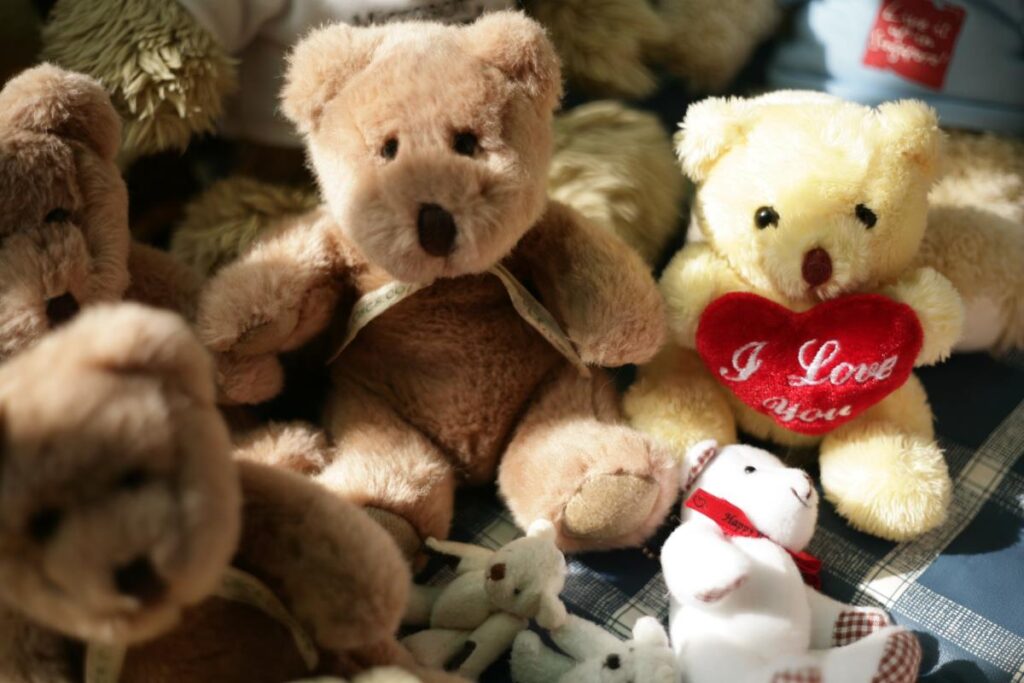 They are Better Source to Reflect Your Emotions & Feelings
Teddy bears are a great way to say something, especially when you aren't good with your words or feel uncomfortable while saying.
You can use the teddy bear to say something special by customizing the teddy with a personalized message on it.
It is not only a unique way but also a good idea to express your emotions.
Wide Range of Sizes
Teddy bears are available in so many sizes, and you can choose amongst them according to your choice or preference.
They don't have any fixed size and may vary from 5 inches small to 7 or 8 feet tall or even bigger than that.
Teddy bears remind us of childhood
Stuffed toys like Teddy bears take us to the nostalgia of a pleasant remembering.
Pleasant memories of the past make us feel more connected with our friends and families.
The stuffed toys may bring sweet memories of our parents, playtime with siblings, or friends.
Stuffed animals give us a way to indulge with those sweet memories when we need them the most. They reduce stress and helps you to ease loneliness.
Teddies are Comfort Cushion
No matter how old a girl is, whether she's happy, sad, or if she's crying or laughing so out loud, a teddy remains her all-time favorite companion.
Every one of us wants to hug someone or something when things go wrong, this time teddy plays an important role. It becomes more special when it is gifted by someone special.
It adds more value and always remains a memory.
Teddies are Cute
Teddies are portable, lightweight, and extremely adorable. Having a teddy adds a lovely addition to your room.
They are available in almost every size and give your room a more beautiful look than ever before.
It can be the focal point of your room.
They come in so many colors that you can choose the one that matches your room and you can gift a teddy bear in one's favorite color.
Best Gift for Kids
Every kid whether a boy or a girl everyone loves to play with a teddy bear.
They can easily make them an important part of their lives. A gifted teddy can make them smile. They love to play with teddy bears for so long time.
They make them an irreplaceable part of their life. It all happens because of the teddy you gifted to them.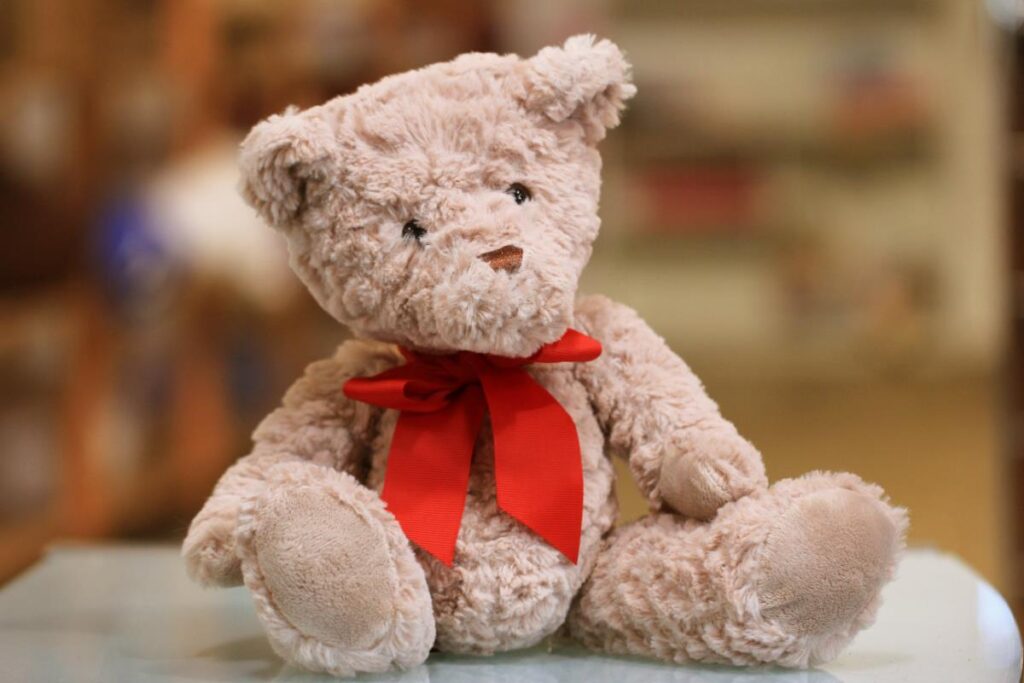 Bedtime Partner
Every one of us sleeps with a teddy bear once in our life, teddy bear is the best sleeping companion for all age groups.
Even young girls like to sleep with their teddy bears, it is not a bad habit.
All children have teddy bears as their story companions when they feel excited or they are afraid of something they find themselves feel comfortable after hugging their teddy bear.
Final Words
In the end, you know that the stuffed toys like teddy bears are the perfect gifting option and suitable gift for every age group, either they are kids or young adults.
They are available in multiple sizes and customized options, while the 53-inch teddy bear is one of the highest in demand variants.
There is no special time or occasion for gifting and showing emotions, so order a teddy bear and gift it to someone special.
For any other queries regarding this, you can contact us at the Giant Teddy website.