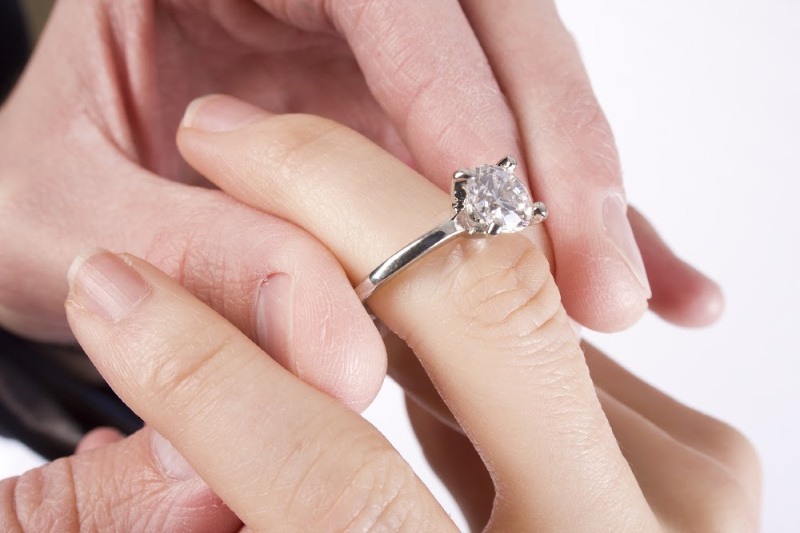 In 2018, there were over 2.2 million weddings in the United States. Maybe you weren't part of that statistic, but hope to be in the near future.
While you have a good idea of what your significant other likes, you might still be curious about what's trending. This is very important if your sweetie loves to keep up with what's fashionable!
Wondering what today's hottest wedding ring styles are? Then keep reading! We'll explore them in detail below.
Rose Gold
Remember all the hype around the iPhone coming in a rose gold color? Well, that's certainly transferred to other things, such as wedding rings!
Typically, you'd choose white or yellow gold for the band. But rose gold has emerged as a wildly popular alternative.
If your significant other is a fan of more feminine colors, then rose gold can be the perfect choice for their wedding ring. Add some delicate and dainty diamonds on it, and they're sure to love it!
Sapphires
Just as white and yellow gold were traditionally chosen for wedding rings, so were diamonds. Yes, they're still widely used, but many are now opting for sapphires over diamonds.
This is a cheaper stone, but it's almost as durable and scratch-proof as diamonds. Plus, they come in different colors, while diamond usually comes in white.
If your sweetie wants something a bit more colorful, then consider getting sapphires instead of diamonds for their wedding ring.
Mixed Stones
Traditionally, most people like to have just diamonds on their wedding rings. But nowadays, many like to break free from traditions and put their own spin on their wedding rings to make them more unique and special.
A popular trend is to still have a large diamond in the middle, but to surround it with other types of stones. Examples include sapphire, garnet, and emerald.
Or you can go the other way around! Choose a gemstone as the center stone and surround it with smaller diamonds all around.
Either way, this can be a great way to showcase other stones you like or use ones that have significance to you, such as your birthstone.
Double Shank Rings
When you think of a wedding ring, you probably envision a single band with a large diamond in the middle.
But does your significant other want to go with something flashier? Then consider getting a double shank ring.
This is a double-banded ring where they cross in an X shape; you'd find a large stone in the middle where the bands intersect. You can embed the bands with small gems or diamonds to make it a fantastically glittering ring.
Twisted Settings
Maybe your loved one is more on the conservative and traditional side when it comes to wedding rings but they still want to have some variety to make the ring truly special.
In this case, consider getting a twisted band for them. Instead of a smooth band, the wedding ring will have a look that's akin to rope or twine. In the middle, you can have a beautiful giant diamond for them to show off.
Antique and Vintage Rings
They say fashion is cyclical, and this is certainly true of wedding rings. While some people like to go with modern styles, others like to go back in time and choose antique and vintage rings.
This doesn't necessarily mean you have to buy an old and used ring. You can go to a jeweler who specializes in making rings in, say, art deco style. Or you can go to one who has plenty of gorgeous art nouveau rings.
If you do manage to get your hands on an antique ring, it's definitely a sight to behold. The stones are usually cut by hand, which means the ring you're getting is truly one of a kind.
Oval Cuts
The styles that were previously "in" include round and emerald cut, so it's no surprise oval cuts are now trending. This cut takes the best of both worlds (round and emerald cut) and combines them for an elegant look.
What's great about the oval cut is it looks brilliant whether it's on its own or surrounded by other small stones. Plus, you don't always have to choose a diamond for the center stone!
Halo Rings
The halo ring has a stunning effect. As the name suggests, the wedding ring's center stone appears to have an angelic look.
This is because small stones surround it, making it appear as if you have floating stones around the center stone. Not only does this look magical, but if done correctly, it can make the main gem appear bigger than it actually is.
Bonus: Emerald Engagement Rings
Before you buy a wedding ring for your significant other, you'll probably want to propose first. For that, you need to get them yet another ring. So now, you're faced with choosing not just one ring, but two.
A good choice for this would be emerald engagement rings. Emerald offers a gorgeous green color, and depending on the band you choose, it doesn't have to be too expensive if you're working with a limited budget.
Emerald can also come in several different cuts, such as round, oval, or emerald cut. This gives you plenty of options if your partner is on the pickier side.
Get Your Loved One the Hottest Wedding Ring
Now that you know what the hottest wedding ring styles are, you should have a better time picking one out for your sweetie.
Remember to keep their personal style in mind, as well as your budget. After all, there's no use going into debt buying a huge flashy ring if your partner's style is more modest.
For more information on love and relationships, please check out our other blog articles.