Think about this; there are a ton of matters you can focus on when it comes to creation. If we didn't have the ability to design and create nothing would evolve. Technology, entertainment, or anything you can think of can be made better. You don't have to be a creative person in order to enjoy the wonders of art. After all, there are so many incredible projects you could start or take part in.
When it comes to crafts, your options are practically endless in a way. We all have that urge for something out there. It doesn't matter if you are young or old, there will always be a place for you in the art department. You can even try out different D.I.Y. kits out there for you to grab. There just might be one, in particular, I have in mind for you to consider.
Who Knew Stress Balls Would Be Fun?
Working with crafts is something that can be done to pass the time. We all look at the subject in many different ways. Getting messy is one of the best parts of it, along with having fun, of course. Which is why you should consider D.I.Y. projects for the entire family. More specifically, you should consider Squoosh-Os Neon D.I.Y. Stress Ball by Horizon Group USA.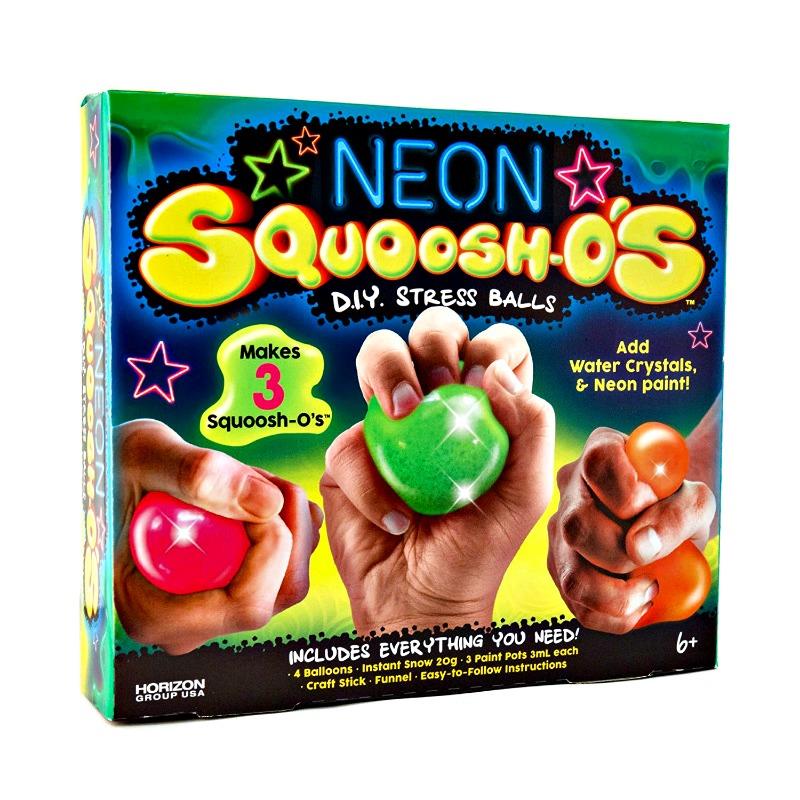 If you are looking for something you and the kids could do, then this is it! The Squoosh-Os Neon D.I.Y. Stress Ball by Horizon Group USA is all you need. The neon aspect alone will be just enough to get the kids going. Plus, it's easier then you could possibly imagine!
Along the way, your children will learn the trick behind expanding water crystals. So, it's like a fun learning experience. Every kit comes with the necessities to make a total of three stress balls. Here is some extra info:
A variety of kit options
Easy-To-Follow Instructions – start squeezing in no time with the easy-to-follow instructions! an extra balloon is included in case you need to start over
There may be a ton of art ideas for kids out there, but this is one for the books. So check out all of the info I have for you above.