The Sweatshirt for Women is perhaps one of the most basic forms of clothing for all age of women and teen girls on the planet.
In fact, I believe that its simplicity can only be surpassed by a robe.
With its incredibly simple shape and design, a sweatshirt (or pullover, jumper or knitwear, depending on which country you live in) is a piece of clothing that anyone can wear.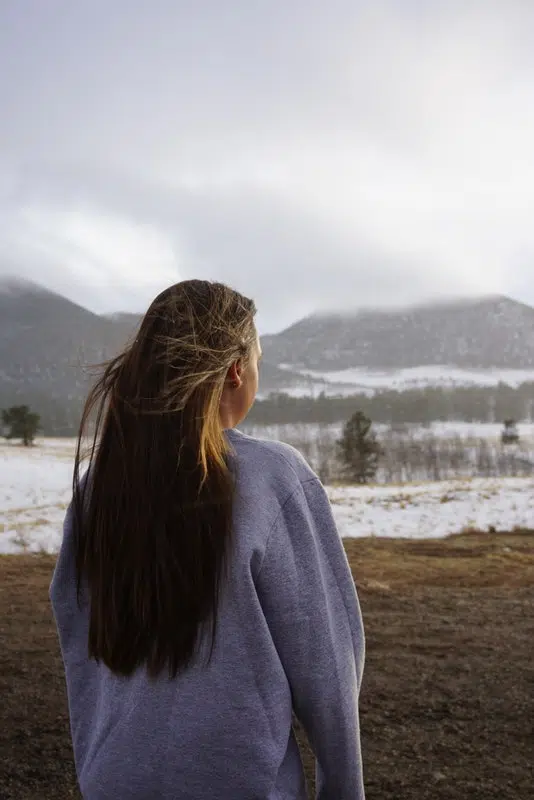 Fashion changes faster than most people can keep up with, and the Sweatshirts for Women range is always one step ahead of the rest with their range of low cut or long cut shirts that can be mixed and matched to create new trends or bring back old ones.
Construction
Sweatshirts are usually made from heavy cotton or cotton combined with another material such as fleece.
They mimic the basic shape of a human torso and are worn over the head. Many sports teams, especially in high school, combine sweatshirts with sweatpants to create a team uniform.
This uniform is mainly used during training and warm-up as it is considered too informal for competition.
The advantage of a sweatshirt, besides its simplistic nature, is that it provides the wearer with a fair amount of warmth at a relatively low cost.
The economic advantage of the sweatshirt makes it even more attractive to school sports teams, which often have little financial support.
Sweatshirt fashions vary according to the trends of the day.
A large number of college girls prefer Sweatshirts for everyday wear, at least in the US.
This is in part due to the simplistic nature of the dress, which complements the academic pressures of the college and the students' desire to focus on their studies.
The Guide to Wearing Sweatshirts for Women casually
Relaxed, versatile and supremely comfortable Sweatshirts for Women are the casual wardrobe's best friend.
Here are a few ideas about how to wear women's sweatshirts as well as what to look out for when buying them.
Replace your jacket with sweatshirts for Women in the winter
For a truly relaxed look, wear jumpers instead of a coat in colder weather.
This is an easier way to layer clothing and won't feel quite as bulky.
In fact, many sweatshirts have the same functional features as a jacket, including warm pockets, hoods, and fleecy linings, full or half zips and warm ribbed cuffs.
They can then be layered over t-shirts, polo shirts, casual shirts, padded gilets and denim jeans.
Dress up your Sweatshirts for Women
Ladies sweaters can be easily dressed up by adding a belt and rolling up the sleeves to the elbow.
Add a pair of denim slim cut jeans or fitted skirt to balance to volume of the top half and finish the look with a pair of flat pumps.
Alternatively, wear ladies sweaters with a girl dress and ankle boots.
Men's sweaters can be dressed up with a pair of dark wash denim jeans and dark coloured trainers.
Wear your sweater with accessories
Ladies sweatshirts look great with some brightly coloured bangles or bracelets, and a chunky pendant necklace.
Equally, men's sweatshirts can look good with a cotton neck scarf and a colourful belt.
Wear your sweatshirts with shorts in the summer
Both men's sweatshirts and ladies sweatshirts make great all-season wear.
In the summer, pack one in your suitcase which you can throw on over your shorts and cotton t-shirt in the evenings.
Sweatshirts look good with flip flops, trainers or plimsolls so will work with the majority of your summer footwear.
Make your sweatshirts gym bag essentials
Sweatshirts are great for the gym because they're so easy to thrown on and off and look good with classic gym wear.
Ladies sweatshirts go well with leggings, vest tops, tracksuits and plimsolls, and men's sweatshirts look great with jogging trousers, t-shirts and trainers.
Choose your sweatshirts wisely
The best quality sweatshirts for Women will have a range of practical and stylish features, and will last years of wears and washes.
Sweatshirts for Women are also in 100% cotton in lightweight or heavyweight fabric.
Stick to classic fit men's sweatshirts that are loose enough without being too baggy for the most comfortable options.
Good quality ladies sweatshirts should also be 100 piqué cotton and have princess seams to give them a better fitted shape.
Look out for chunky ribbed cuffs and hems because they'll help retain warmth when you wear them.