Do you know someone who has battled Cancer? If so, have they suffered hair loss? Often eyebrows are the first hair to be lost from treatment. That's where Survivor Eyes® comes in.
Survivor Eyes®
These were invented by a Cancer survivor. She knows how vulnerable it feels to "look sick." She created Survivor Eyes® to help other women around the world who suffer from hair loss. Did you know that some people even lose their eyebrows from other things? For example, my grandmother lost hers years ago from a series of medical treatments that weren't Cancer related. (Incidentally, I tattooed eyebrows on her for this reason, but not everyone wants to go that route.) The stencils are great! Each one is shaped like an awareness ribbon, and has a word to encourage and inspire the user.
How to apply
Choose which eyebrow shape you'd like to apply. (There are many to choose from.) Take your stencil, and hold it tight to the skin. Make sure your skin is clean and dry! Using the applicator brush, brush your cosmetic on in outward strokes. When finished, wipe it dry on both sides, and then apply to the other side. Wipe stencil again for storage, and apply a cosmetic sealer to prevent smudging. (I personally love Boscia's White Charcoal Mattifying Makeup Setting Spray. I swear by this stuff. It lasts all day and into the evening and keeps all makeup from smudging. All while minimizing shine and pore size! You can get some from Sephora.)
They didn't forget men either!
Men who are battling or have battled Cancer, may lose hair too. Survivor Eyes® hasn't forgotten about them either. Brows for Bros® were created just for them! Of course in "man shapes" to fit their faces.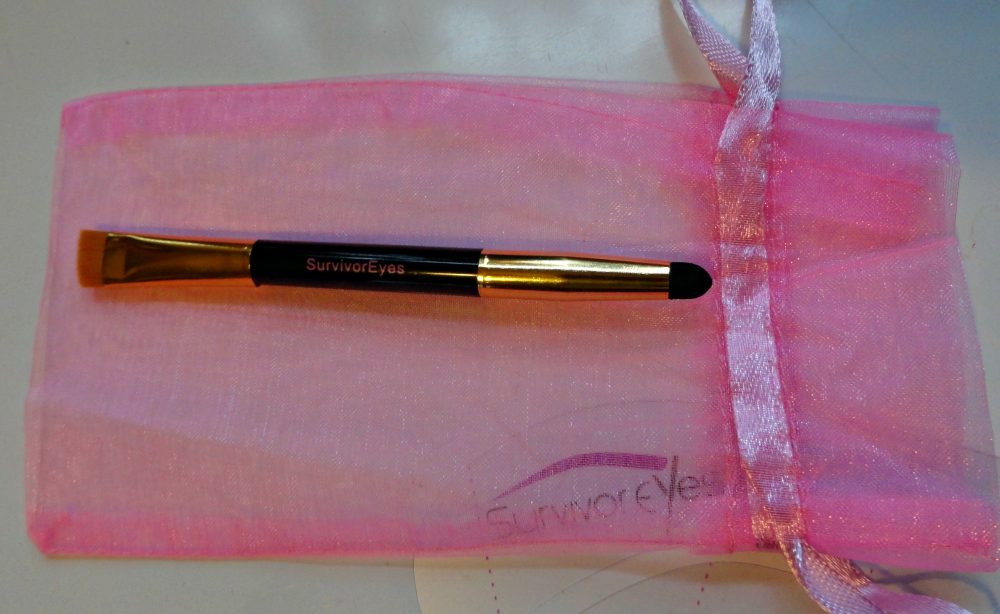 A great gift for the fighters in your life
Whether men or women, I think the Cancer fighters in your life will love these Brow Style™ kits. You won't just be giving them a gift, but you'll be providing them with confidence too. There's no better way to fight then when you feel good internally, and Survivor Eyes® and Brows for Bros® will do just that.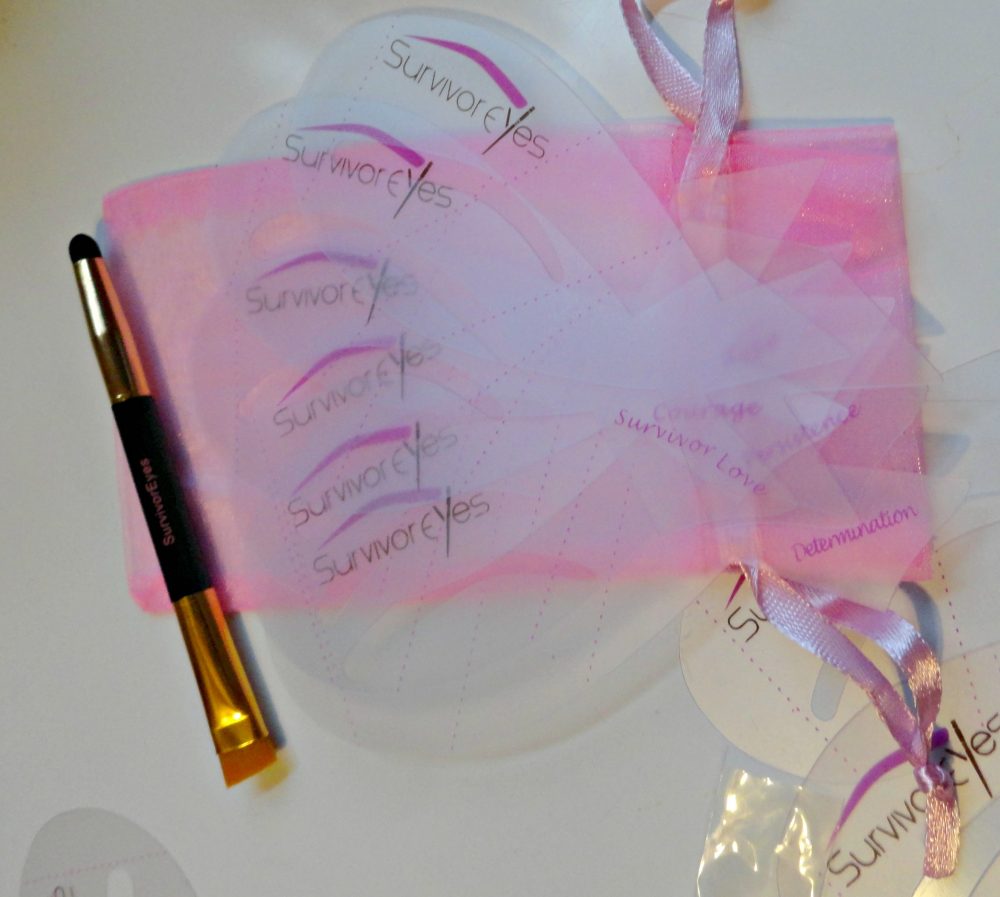 Where to buy
For more info, and to order some for yourself, or someone you care about, then head to Survivor Eyes® Brow Style™ website. You can also follow them on Facebook, Twitter, Instagram, and Google+.