I've had pets since I was in elementary school. I started with pet hamsters and my parents finally let me get a dog. Of course, it wasn't my dog, but a new member of the entire family. Prince, our Yorkshire Terrier was an amazing part of the family and I considered him to be my brother. He has since crossed the Rainbow Bridge, but I will never forget him. He brought so much joy to our lives. We've had the amazing chance to live with a Silky Terrier, Princess. She was so special to us and we miss her dearly. Two years ago, we rescued a Maltese, Penelope. As you can see we are dog lovers.
Customize Your Pet with Petsies and Petsies Stars
If you a know a pet-loving Mom, I have the best gift idea for them. Petsies creates custom-stuffed animals based on people's real pets. This is such a wonderful idea and would really impress any Mom because they are so unique. For someone who has lost a pet, a Petsies is perfect for helping them to remember and memorialize their sweet baby. It is equally as great for any fur-mother who is still lucky to have her babies in her life.
Huggable Petsies are made from soft faux fur and can be purchased for $159. If you'd like a more detailed custom version of your pet, Forever Petsies are made with premium faux fur and full airbrushing techniques to match every unique marking. The perfect keepsake to remember your companion, past or present, these can be purchased for $199. Petsies specializes in all pets, big and small: Dogs, cats, horses, rats, birds, etc. I received a sample of a Petsies stuffed animal which arrived along with a photo of the real animal. The company has done a great job of capturing the look of the actual dog. See for yourself in the photos.
For the mother, tween, teen and fan who follows the top pet stars on Instagram, Petsies Stars may be for them. Petsies has created huggable plush versions of the top pet stars: Marnie, Oscar, Meatball, Crusoe and more! These superstars are made from soft faux fur and range from $19.99-$29.95. They are so soft and undeniably cute!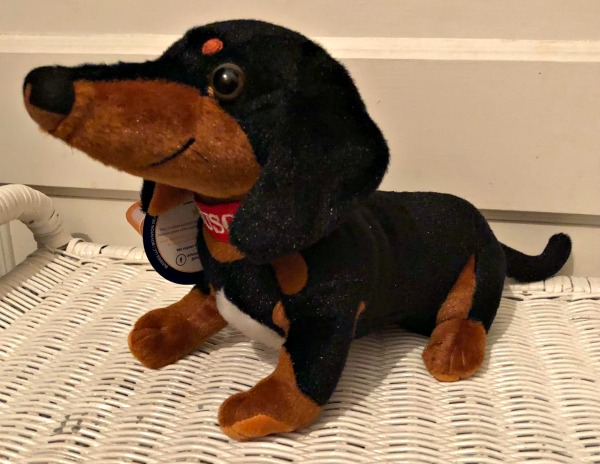 CONNECT WITH PETSIES: Site | Facebook | Twitter | Instagram | Pinterest