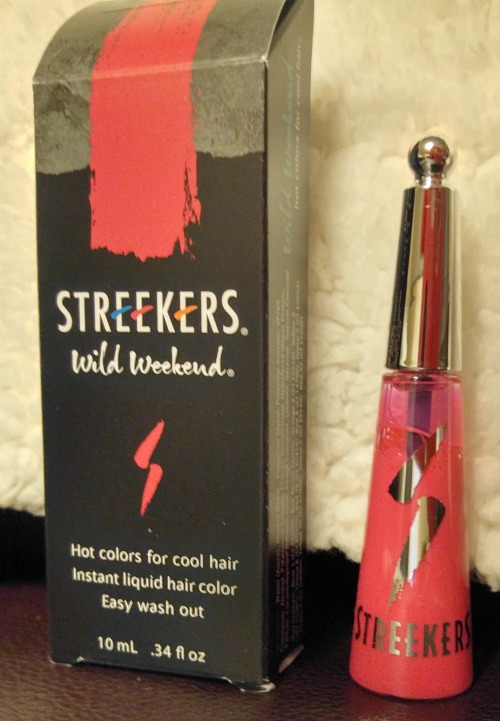 STREEKERS is just what the weekend calls for! Want to get adventurous and stand out in the crowd? Well this is how to do it – temporarily. Because we all know that we can't take the "wild" to the office on monday morning.
STREEKERS Wild Weekend
A true temporary hair color! And it will wash out when you need it to. Let me explain that it doesn't work like the mascara and crayon type of hair color. While using an innovative technology that will bind to your hair. Which means you can brush and style your hair just as if you didn't have it in your hair.
How To Apply
Now you can change your color, add color to your hair and just GO WILD with this product. Because it is so easily washed out, you can apply and reapply as often as you want. And since they offer 8 vibrant colors: pink, blue, ultra violet, red, green, yellow, orange, purple. The possibilities are limitless.
Simply lift your hair up and away from your scalp in small sections. Apply to dry hair, from the root to tip or just patches. Make sure you use long strokes because it dries quickly. Wait a minute between each streak if you are using more than one color.
How To Remove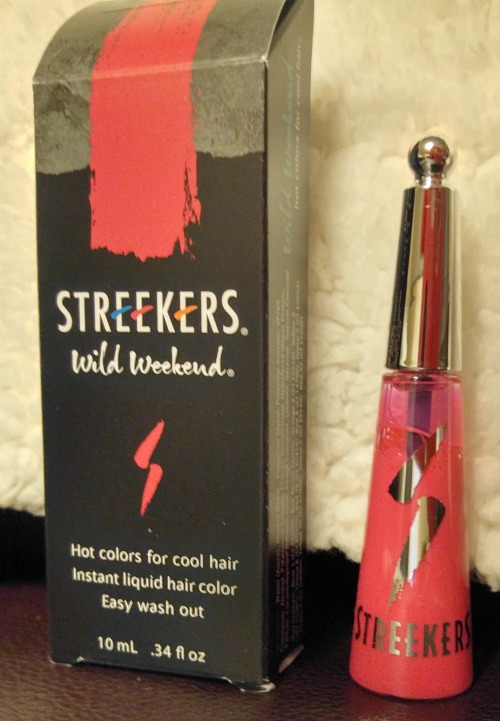 Ok get ready! This is so easy – shampoo and rinse. Repeat if needed. If you are a bleached blonde it may take 2-3 shampoos. And if you happen to get it on your skin – wash with soap and water. Told you it was super easy! My next question to you is – Which color are YOU going to get wild with? Share your pictures with us. We would love to see your colorful hair! Get out there and GO WILD!
Purchase yours from their Website. And you can choose between – Red ~ Blue ~ Pink ~ Ultra Violet ~ Purple ~ Green ~ Orange or Yellow.