Oh, What fun it is to stuff those stocking this Holiday season. My favorite part of buying gifts for my family is getting them their stocking stuffers. There are so many stocking stuffer ideas out there, but I have listed a few of my favorites below. Take a look and maybe you will find something you would love to pick this year.
Go Hog Wild! They are proud supporters of getting out there and doing awesome things. That's why they pack their premium no sugar added pork jerky with only the highest quality ingredients and use heritage breed pork loin so you get the delicious, rich flavor you crave and 33 grams of "Certified Awesome" protein per bag. No junk. Ever. You'll be ready for whatever adventure awaits you. They have pork jerky, bacon and bacon subscription boxes available!
Sonic has so many delicious options to try and giving the gift of a Sonic Gift card is a perfect idea! I love giving my family gift cards in their stockings. A few menu options they could try and so could you are the Classic and Spicy Footlong Philly. The beloved Classic Philly includes hearty, grilled steak and onions topped with melty cheese sauce, all nestled in a fluffy bun that soaks up all the savory juices. And if you are looking for an extra kick, the Spicy Footlong Philly has sliced jalapeños and a zesty Baja sauce. Or if they are more of a burger person, then trying the Quarter Pound Double Stack Cheeseburger or maybe the Pretzel Twist. The Quarter Pound Double Stack Cheeseburger is full of flavor and bursting with melty shredded cheddar cheese and a warm cheddar cheese sauce layered between two 100-percent pure beef patties. The cheesy, savory combination is served on a toasted brioche bun and topped with mustard, creamy mayo, crisp crinkle-cut dill pickles, and grilled onions. The Sweet Pretzel Twist is the sweeter version of SONIC's fan favorite Soft Pretzel Twist, dusted with cinnamon-sugar on top of soft, buttered and golden-brown dough. The Sweet Pretzel Twist is served with a creamy side of sweet cream cheese frosting. No matter what they would like, Sonic has it.
They are proud to create a range of premium, great-tasting products as inventive as they are exceptional. Their variety of 3 oz bars and individually wrapped bite treats bring together unique and classic flavors alike. When combined with our always-delicious chocolate, there's a little bite of happiness waiting in each morsel. Vegan, non-GMO, Fairtrade and gluten-free and the best part of it all is that 10% of their annual profits to wildlife conservation groups!
If you have a cook in your life or a Foodie, then the A Cajun Life is the perfect stocking stuffer for them. A Cajun Life today is comprised of four (4) seasonings, four (4) rubs, and four (4) mixes. The brand's four seasonings all retail for $4 and include their: All-Purpose Seasoning, Chicken Fry, Fish Fry, and Seafood Boil. Four full-of-flavor rubs include: their Blackening Rub, Chicken Rub, Seafood Rub, and Mesquite BBQ Rub. All A Cajun Life rubs retail for $6 except for their Mesquite BBQ Rub which retails for $4. Their mixes, designed to make your life THAT MUCH EASIER, are their: Jambalaya Mix, Red Beans & Rice Mix, Gumbo Mix, and Hush Puppy Mix which all retail for $4.
These Tahini Bars make a great stocking stuffer, so yummy and Gluten Free! I know how hard it can be to find something that is tasty as well as Gluten Free, but Absolutely Gluten Free make really great products.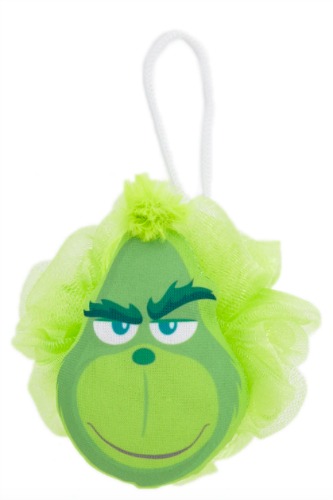 Who doesn't love shopping at Forever21?! I love it and to see the wonderful items I can stick in stockings is great. They have The Grinch items that are so cute! Just in time for the holidays, Forever21 is giving "The Grinch" fans quality gift ideas for every person on their "nice" list. In honor of the latest "The Grinch" movie. Forever21 is rolling out an entire collection of tees, scarves, stickers and beauty items that just launched!
Finding the perfect gift for your loved ones during the holidays is never easy and filling up their stockings with things they'll actually use is tricky. Colgate is helping to take the guesswork out of your holiday shopping this season with their new 360 Advanced Battery Whitening Toothbrush.
This new toothbrush is lightweight and slim in design making it easier and more enjoyable to get a brighter smile. With 5X more plaque removal than a manual brush and a 2-minute timer, you'll not only be gifting a better smile this holiday season, but also a better clean.
Salonpas Pain Relief Patch LARGE is the ideal stocking stuffer for friends and family who are in pain. Hisamitsu America, a division of Hisamitsu Pharmaceutical Co., Inc., and the marketers of the Salonpas® line of pain relieving products announce the availability of the Salonpas® Pain Relief Patch LARGE (SRP: $17.99) in a new double size value pack that includes nine large patches.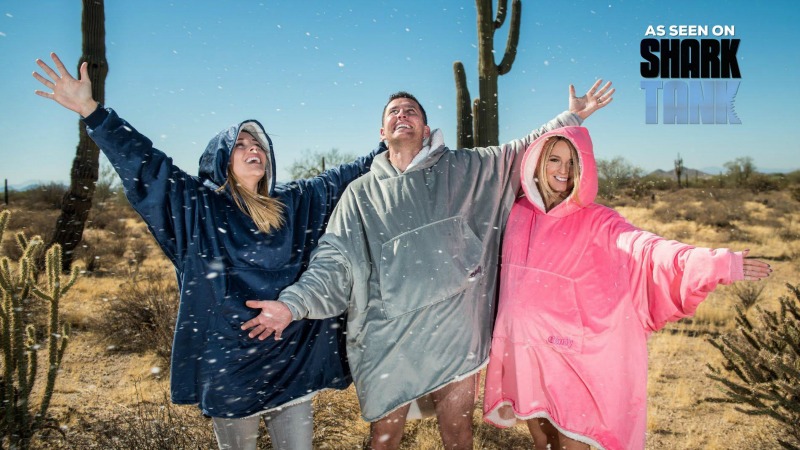 The Comfy is a game changer for me. I love lounging on the couch snuggling in my Comfy. This is the softest, coziest wearable blanket I have had.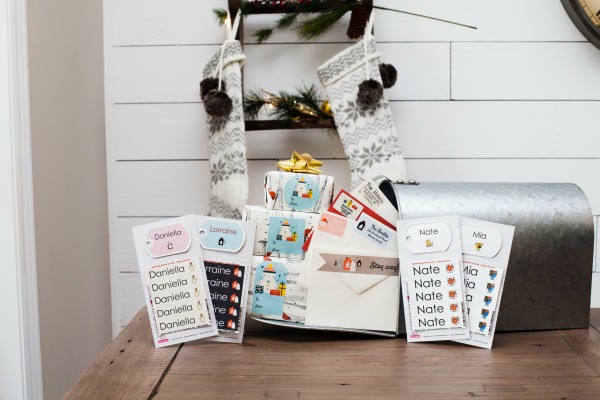 From sending good tidings to perfectly-priced stocking stuffers, to counting down with thoughtful new traditions, 'tis the season for giving – and this year Mabel's Labels makes giving even merrier. Whether you need to label your kids' clothes or your kitchen canisters, Mabel's Labels has all of your needs covered. Our labels are perfect for school, camp, daycare, and home.
If you are like me, I have a few ladies in my life that are beauty and skin care fanatics. YBF has so many beauty options and colors to choose from. Swipe, set, and glow! These highly pigmented liquid eyeshadows from ybf (your best friend) beauty now come in new gorgeous shades- just in time for the perfect little stocking stuffer!
ybf Liquid Star Shadows
This lightweight, liquid eyeshadow, with a creamy, self-setting, opaque formula requires no primer to create a crease-resistant, smoldering look. The thinly consistent yet lustrous formula can be worn as a sheer wash of color or layered with ease for high color intensity. The long-lasting shadows set within seconds.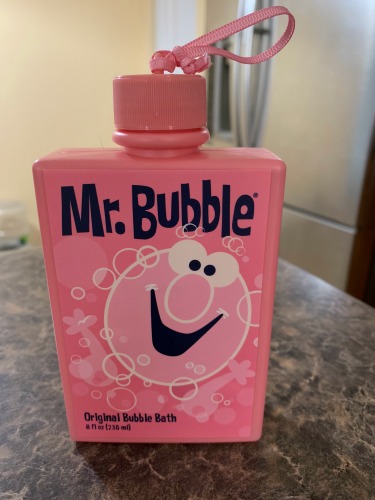 Who doesn't love Mr. Bubble's?! I know I grew up on it and so did my children. Here are a few items you can get to stick in those stockings this year. Mr. Bubble Original Bubble Bath ornament, Luxe by Mr. Bubble Fa la la la Lady Shower Bombs Twin Pack and Luxe by Mr. Bubble Merry & Clean Shower Bombs Twin Pack.
I hope as you are finishing up your Christmas shopping, you look for these items to add to the stockings. I know they would enjoy these gifts.