This is a sponsored conversation written by me on behalf of Spring Savings available at Publix. The opinions and text are all mine.
Spring Time is Rejuvenating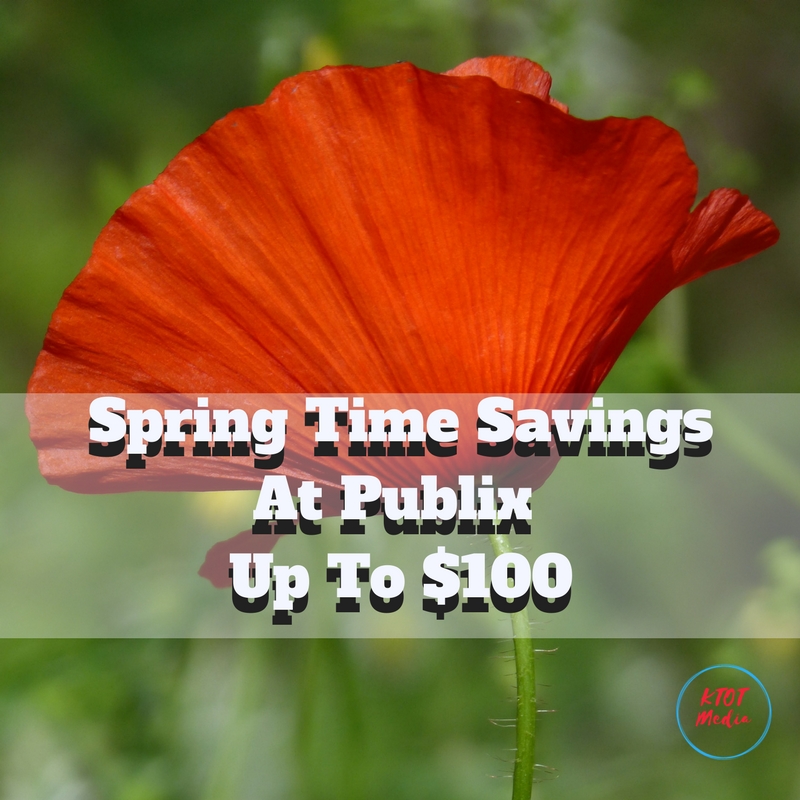 It's the time of year when everything is blooming, sparkling and smelling so fresh…EXCEPT maybe your house! I look forward to spring because I know my house will get a good cleaning from top to bottom. Do you spring clean your house? If you do, I have some good news about some products you will need and they are on SALE!
Coupons are a mom's best friend! We can get items we want and not pay full price, which means you are saving money. Spring time is my favorite time of the year because I feel like it is a time of renewal and chasing those winter blues away. Are you ready to swing into spring by saving up to $100 on a variety of products at Publix from 3/24/18-4/22/18? That is a whole month you can get these amazing deals!
You can pick up coupon flyers in store starting on March 24, 2018, at the Publix Communication Center (kiosk) behind customer service. Also, you can print all the coupons at home 3/24/18-4/22/18 here.
Today I went to Publix and picked up the only cleaner I use, Simple Green. It cleans almost everything in my house. I use Simple Green because I can use it on a multitude of surfaces in my home, plus it is non-toxic so it isn't harmful to people, animal, plants or the environment. I saved $1.00!
Spring Cleaning with Simple Green
Kitchen- fridge (inside and out), counters, cabinets, dishwasher, and floors.

Windows

Laundry

Outside
Smell Fresh with Glade
®
After cleaning everything, then it is time to make the house smell good! So, of course I picked up some Glade® Candle and Glade Fragrance sprays from Publix too. Want to know where the best place is to put a candle? You need to get a candle for every room. I saved $1.25 on the candle at Publix.
The bedroom deserves a soft floral or jasmine scent so you can chill and relax while in the room.

The kitchen needs a fruity or vanilla scent to counteract the overbearing cooking smells like garlic.

The bathroom needs to be a powerful scent like lavender to get rid of those nasty odors. Plus, if you like to take baths, the smell will soothe you even more!
The Glade Fragrance spray is my GO TO get rid of funk hack! I have teens, so I spray their rooms weekly since they don't notice their own funk. Every morning I spray the couch since our big pit dog thinks it is his bed.
I spray the rugs around the house, especially the one by the door, because I want people to walk into my home and say…OH WOW, YOUR HOUSE SMELLS WONDERFUL. I know it's weird, but it is something that makes me happy. I saved $1.25 off the spray.
Want to know what else makes me happy…SAVING MONEY! Of course, I will be shopping with the Publix Spring Savings coupon book that is valid 3/24/18-4/22/18. I see other items I will be buying soon too like dog treats, rice, ham (Easter dinner), batteries, coffee, Tums®, Excedrin®, lunch meat, string cheese (snacks) and so much more!
Make sure to grab your coupon book at Publix or print from here>> www.getthesavings.com/spring.
PIN and SHARE: