New Season New Flavor!

Springtime is one of my favorite times of the year; everything is fresh and new. Flowers are blooming, birds singing, kids are playing outside, and oh the aromas in the air. Every morning one smell that makes me smile and never changes is COFFEE! Are you a coffee drinker? Do you use creamer in your coffee?
I bet you are asking what the heck do coffee and cream have to do with SPRING! Well for me coffee is a year-round drink that I like to jazz up every once in awhile! Springtime brings new flavors, and I want to share with you one of my new favorites flavors.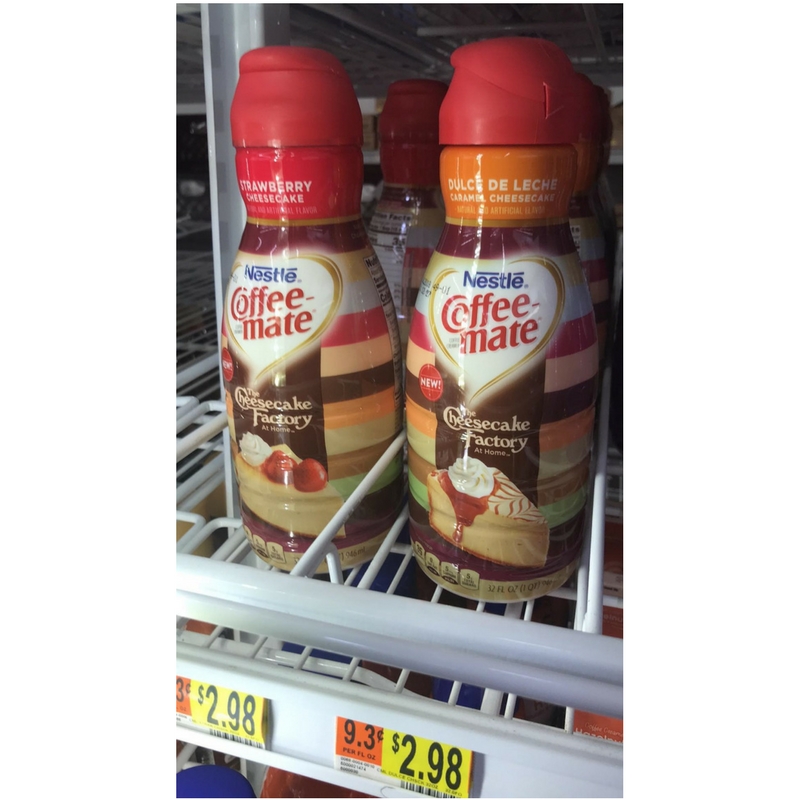 I can't have my coffee without creamer (hate milk in my coffee- eww), and so we are always stocked with Nestlé® Coffee-mate®, I've been drinking this brand of creamer for years. I recently found out that Walmart is carrying a new flavor Nestlé® Coffee-mate® The Cheesecake Factory At Home, what the heck! So, of course, I grabbed me a bottle for the house at my local Walmart- it is by the milk and other creamers aisle.
Transform your cup of coffee with Coffee-Mate®

First thing is the first cup of coffee of the day is far the best cup all day. I wake up dreaming of my cup, don't you or I'm just the weird one. I have a love for coffee with regular creamer but sometimes you need a change and when I tried the Nestlé® Coffee-mate® The Cheesecake Factory At Home for the first time I was hooked! I told myself I better buy two bottles at a time, one for coffee and one for recipes.
I made a Strawberry Cheesecake Latte that is so yummy I had 2 of them and drank them back to back. Tasted better than any coffee shop coffee I swear! I brewed the coffee, and then I frothed about 1/2 cup of Nestlé® Coffee-mate® The Cheesecake Factory At Home. Added the foam on top of the coffee and put just a little sugar in but not too much since the creamer is already sweet. Now if you want to add Whipped Cream on top, I say GO FOR IT! I'm trying not to add more calories to this drink, so I foamed up the creamer with my coffee maker.
Afternoon Delight

Yes, coffee in the afternoon but for Springtime you need to go ICED. So why not make an Iced Strawberry Cheesecake Iced Coffee. Now let me tell you how divine this tasted. If you like iced coffee, this is super easy to make. Brew 2 cups of coffee, add ice, and a cup of the flavored creamer (froth about 1/4 of it) to top it off with fluff.
Simple hacks to add flavor and fun to your Spring Coffee Drinks!
Strawberry Cheesecake Cream Popsicles
Want to make something super easy and only TWO INGREDIENTS? Strawberries and Creamer are all you need- now if you want to get more creative then add graham crackers at the end. My kids hate graham crackers so I didn't add it but I think that would taste amazing.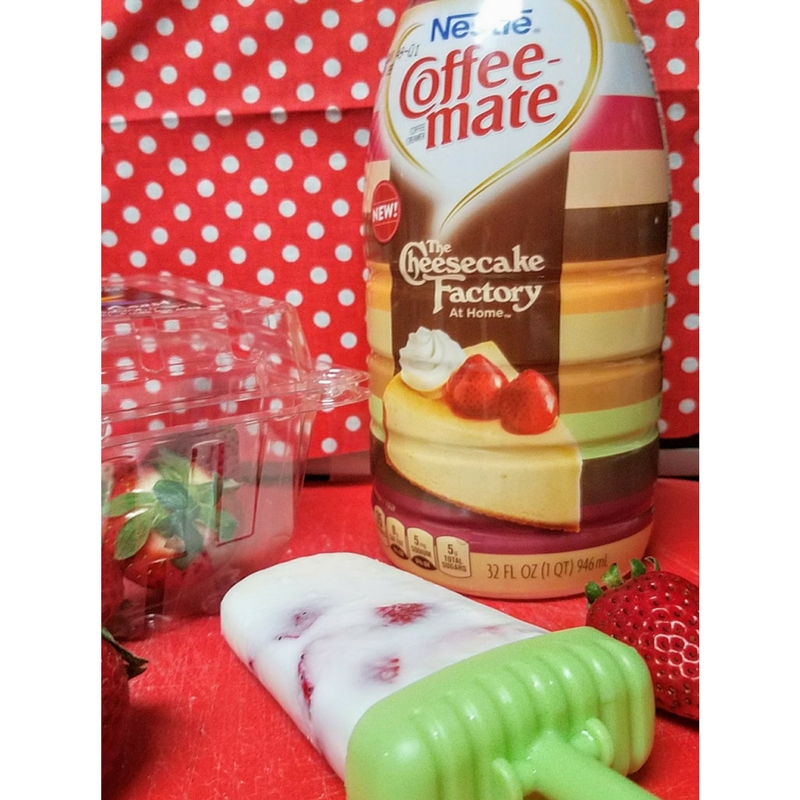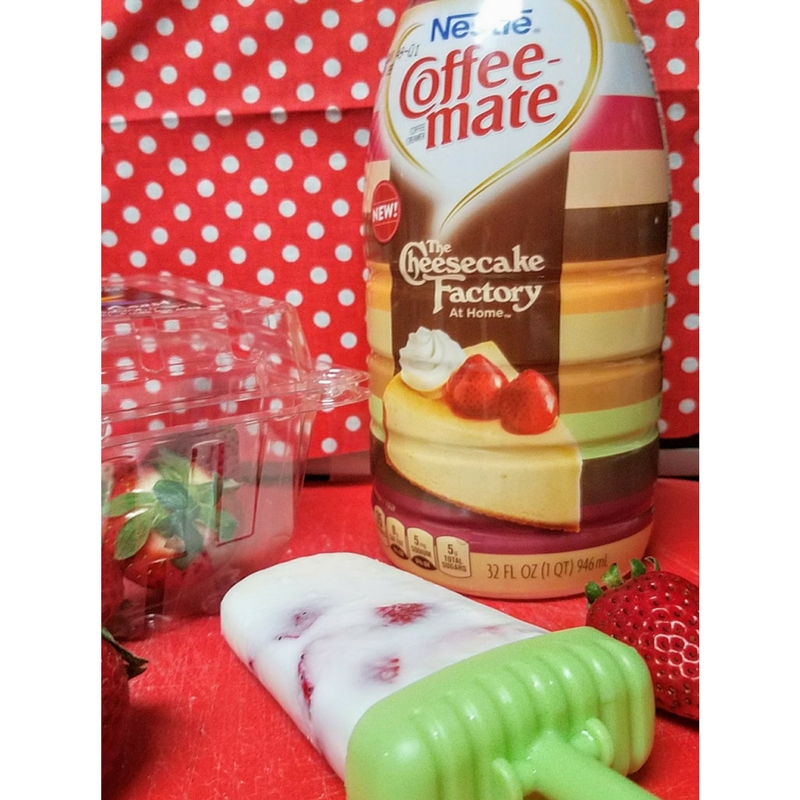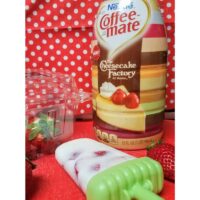 Ingredients
3

cups

Strawberries

sliced

2

cups

Nestlé® Coffee-mate® The Cheesecake Factory At Home
Instructions
Pour the creamer into the popsicles molds 

Add sliced strawberries

Freeze overnight or least 5 hrs

ENJOY and make sure to hide yourself one...the kids will eat them all!
Tried this recipe?
Follow Us @kelly_Reci_
Next time you go to Walmart make sure to pick up the Nestlé® Coffee-mate® The Cheesecake Factory At Home creamer so you can make these yummy coffee drinks and the delicious popsicles!
Find more Spring recipe inspiration here
PLEASE PIN and SHARE!