I remember the days of childhood, where we wished upon a star to be adults. A time when we thought we had no fun or choices to make, yet it was the simplest of times. While we cannot turn back the hands on the clock to travel back to our childhood days, we can pause life for a brief moment to enjoy the breathtaking view of the ocean, and feel the sand between our toes. This almost takes you back to a time when life was so much more simple and calm.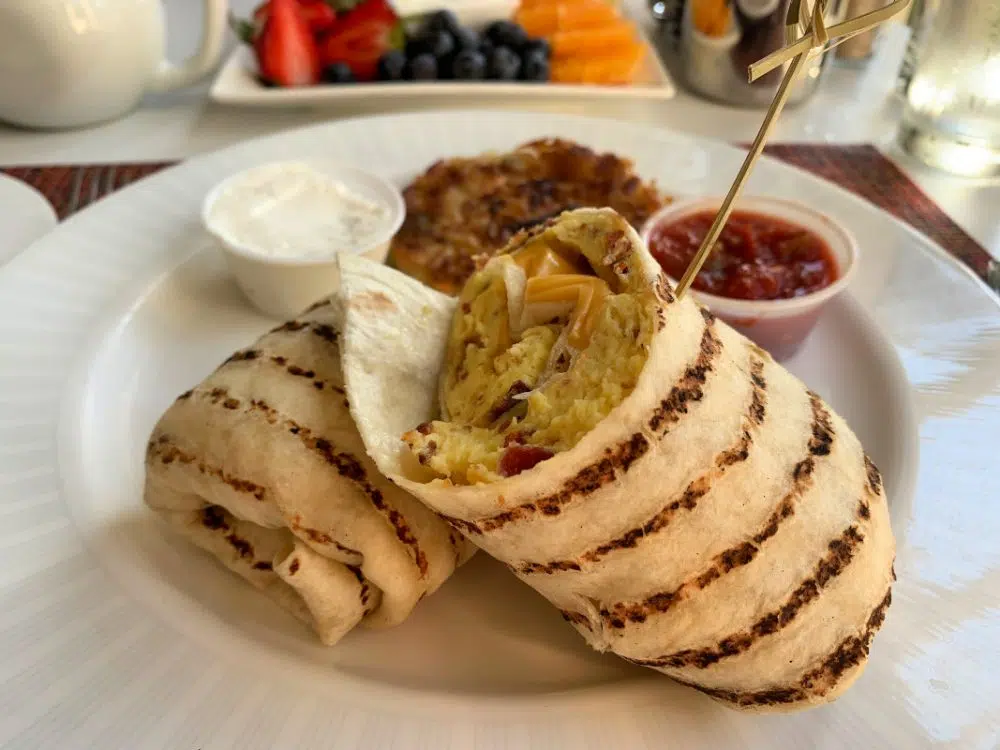 We recently stayed at the Sonesta Resort Hilton Head Island where we were able to get a little piece of relaxation. This accommodation is located in Hilton Head Island, South Carolina. Nestled among the beaches with tropical gardens to walk through, this place is an excellent choice to get away from it all. Enjoy a spa treatment or the zero-entry lagoon swimming pool while you're staying at Sonesta Resort Hilton Head Island. There are many outdoor activities on the island such as kayaking, tennis, and golf or you can take a seat in the shallows of the ocean letting the waves beat against you.
My Thoughts About Sonesta Resort Hilton Head Island
I honestly loved staying here. The Sonesta Resort Hilton Head Island had everything I could want or need right there. Since the resort sits on the beach, we didn't have to travel far for my son Devon to enjoy a dip in the ocean water. Devon also loved the resort's pool, he truly is my water child, always enjoying a nice dip in a pool or the ocean whenever the chance arises.
Everything I Could Want or Need
Our room was very spacious with all of the amenities I wanted such as a refrigerator, coffee maker, TV, and more. There's plenty of parking so we didn't have to worry about finding a place to park upon arrival. I loved that there was a restaurant inside the Sonesta Resort Hilton Head Island as well as a bar that doubled as a coffee shop. The breakfast served at the restaurant was delicious and rather convenient so we didn't have to get up and leave to find a meal first thing in the morning. I loved that I was able to feel spoiled in their spa with a massage, one of the best I've received! We honestly didn't have to leave for anything, which made this stay a more relaxing time for my family.
All About Sonesta Resort Hilton Head Island
The resorts dining experience is breathtaking. You can dine inside or sit outside with live music and a seafood buffet on Friday nights. You can enjoy Bayley's Bar or head to the pool to enjoy poolside refreshments from Sweet Cane Bar and Grille.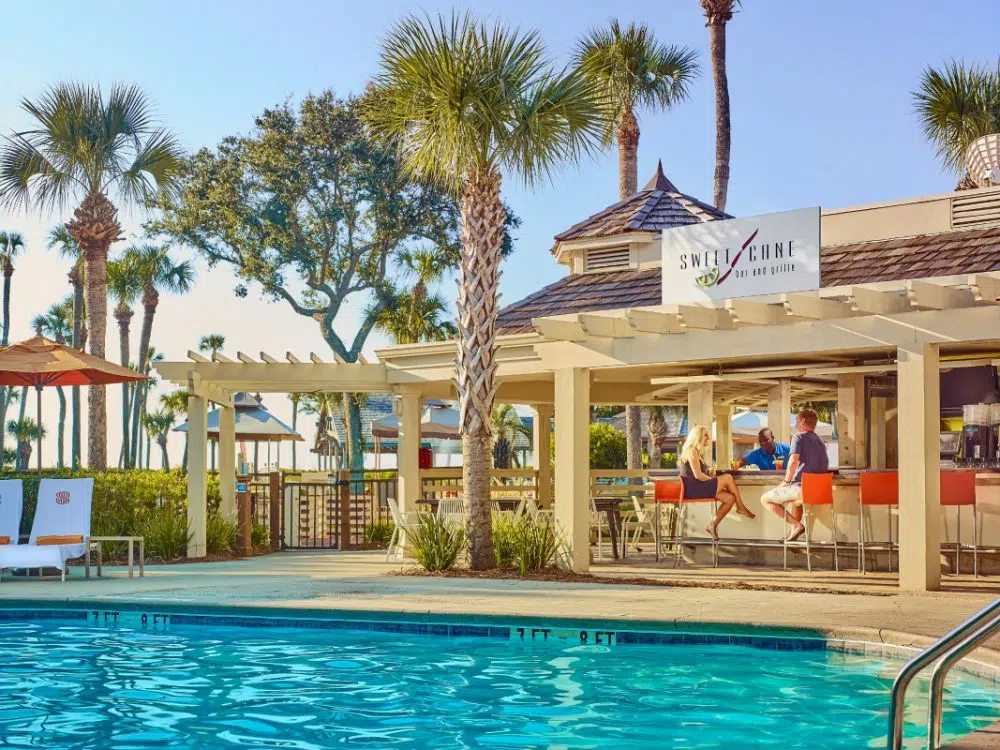 Sonesta Resort Hilton Head Island Events
Many have opted to say "I Do" at Ocean View Pavilion or The Shipyard Beach Club at Sonesta Resort Hilton Head Island overlooking the beautiful ocean. With over 23,000 square feet of event space, this is not only the island resort for weddings, but they can host your meetings and business events too. Check out the Sonesta Resort Hilton Head Island website for more details.
Sonesta Resort Hilton Island Amenities
As with most vacations, it's often the amenities in addition to the location that can set one resort apart from the other, here are some of the amenities offered at Sonesta Resort Hilton Island:
Room Offerings: Standard guest rooms, garden or ocean view guest rooms, executive king corner guest rooms, garden view suite, ocean view studio suite, and a presidential suite.
High-speed internet access
Luxurious bath amenities
Telephones with voicemail
Internet-ready Smart TV with in-room movies
Electronic safe
Iron and ironing board
Small refrigerator
Robe
iHome
Keurig coffee maker
Private balcony or patio
If you're thinking about heading to Sonesta Resort Hilton Head Island, it's best to check out all of their package options as well as current deals. They offer an exclusive family package, romantic getaway package, fall savings discount, and much more!