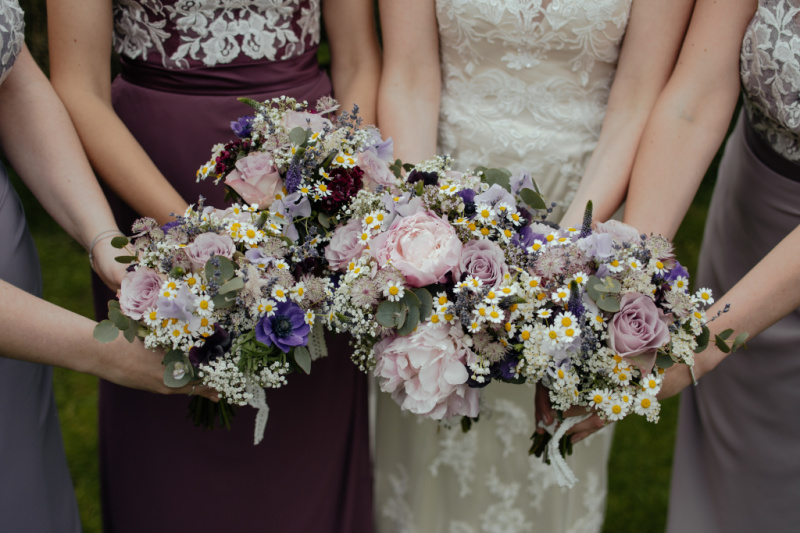 Weddings are an expensive affair and it is not an unknown fact. And if you're unfortunate enough to be broke at the time of your friend's wedding, then you're doomed.
Being broke at this time can really limit your options. It can restrict you from buying or splurging at this wedding. However, this does not mean that your hands are tied and you can't do much. The expensive things are definitely off the market for you. But you should have fun in the process. These are the five tips you need to save yourself from going more broke than you already are:
1. Repeat and Recycle:
Who says you can't repeat your outfits? If you've spent so much money procuring them, might as well make good use out of it. No fashion rules apply when you don't give a damn.
There are many functions before the actual wedding. For every function, you don't have to buy new clothes. There is no rule for bridesmaid dresses if the bridesmaid is broke. So repeat your existing gowns, borrow them from your sister, and just recycle them.
2. Avoid Hair & Makeup:
Brides get their looks professionally styled on every function leading up to the wedding day. You don't have to do the same. You can be your own glam artist. Keep your hair and makeup simple if you're not too artsy. But avoid getting professional services because they can burn a serious hole in your pocket.
3. Look for Cheap Accommodations:
Is the place of the wedding, not your hometown? Are you worried about the accommodation charges? Well, then you should be because accommodation charges are hefty and one of the biggest woes of the wedding guest. But if you think deep and act fast then you save up a lot of money.
Think of all the relatives or friends who may be staying in this town. Don't be afraid to ask the bride to accommodate you with her. And if none of these work out then look for cheap lodges.
4. Check Your Closet:
Bridesmaid dresses are one of the central elements of white weddings. Brides invest a lot of time and energy for these bridesmaid dresses. And you are expected to pay back for this splurge because it will join your closet after all.
But before your bride starts hunting for bridesmaid dresses, check your closet. You may be able to find a dress of the same shade and the same style. If you can't get a gown then you can at least find matching shoes and jewelry.
5. Be Vocal:
Don't shy away from telling the bride about your financial condition. Don't be ashamed to own your broke condition. It is not your doing and you're definitely not holding yourself because of it. So tell her that you would much rather prefer cheap bridesmaid dresses. Ask for that accommodation. Refuse to pitch in more than you can afford.
Wrapping-Up:
Broke or not, being a bridesmaid is full of fun and lots of bridal drama. Don't miss out on all the fun just because you're broke.