Are you looking for the cutest TOY PLUSHIE EVER?
Kellytoy, one of the world's most influential manufacturers and distributors of plush toys and gifts has the Squishmallows squad. Launched in September, the Squishmallow squad initially consisted of eight styles in four sizes, including pink and blue penguins, purple and grey owls, a cat, fox, frog, and hedgehog. Since then, 11 new Squishmallows have joined the squad, including a panda, orange fox, blue and green llama, sloth, pig, cow, unicorn, and monkey. "Sam" is a brown puppy who loves to run fast and wants to be a racecar driver when he grows up and "Astrid" the purple unicorn loves to read and hang out with her friends. So you have 19 of these cute Squishmallows to collect! With more to come in 2018 with seasonal styles including Valentine's Day and Easter.

Popping with personality, each Squishmallow character's background story is detailed on its lenticular printed hangtag, a process that results in a 3D image that moves, depending on viewing angle. You'll get to know Puff, a blue penguin who loves extra marshmallows in his cocoa. They have so much character, and kids will love them. I was hoping for one, but my daughter said no! I can't believe how SOFT THEY ARE! Squishmallows are cuddly and so darn cute! My daughter, she loves to cuddle with them at night, but they also have been her pals on our road trips.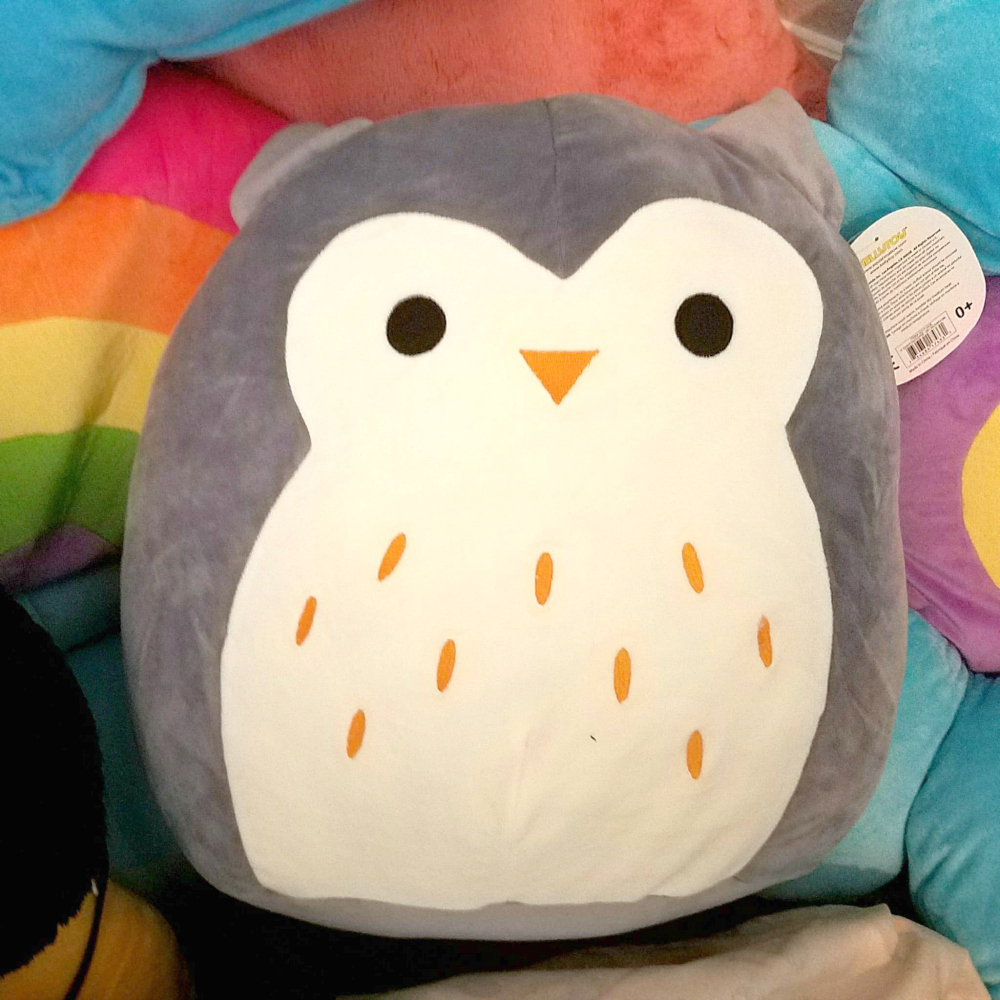 The Squishmallows collectible plush toy line is available in four sizes. Clip-ons (3.5"), small (8"), medium (13") and large (16") sizes have a suggested retail price of $2.99, $6.99, $12.99 and $19.99, respectively. The cuddly toy line is perfect for kids, tweens, collectors and toy lovers of all ages. See not just for KIDS! If you know a toy collector than this is a perfect gift too!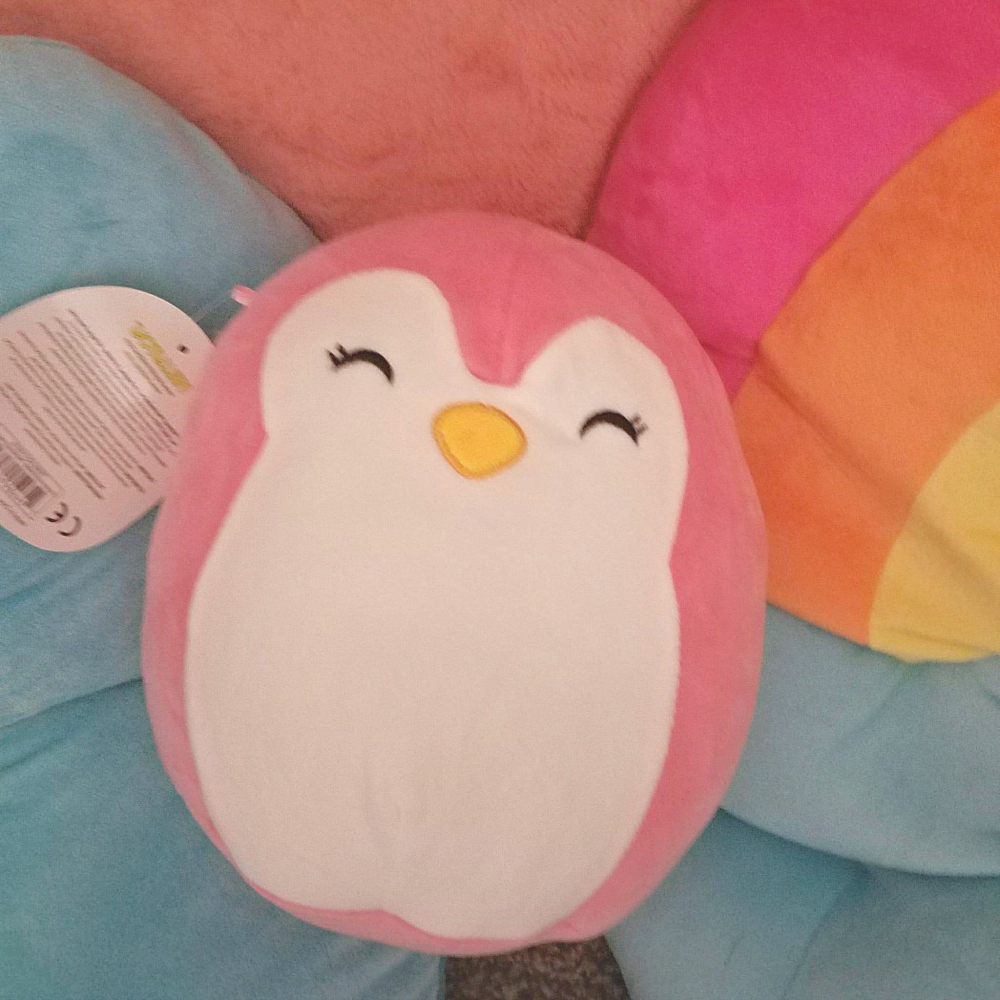 They are made of super soft spandex "EF" and polyester stuffing — similar to memory foam — for crazy, cuddly fun. Caring for Squishmallows is easy; give them lots of love, wash in warm water and tumble-dry on medium heat.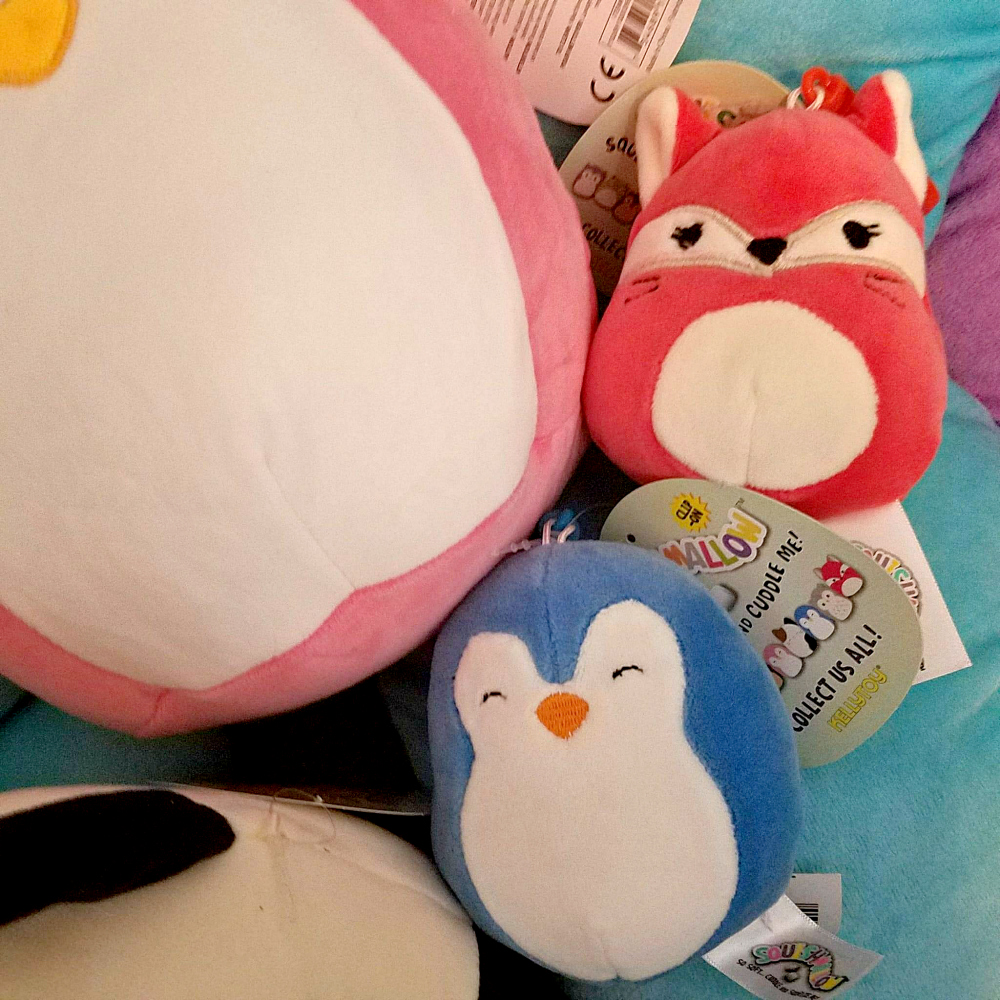 Join the squad online and follow @Squishmallows on Facebook, Instagram, Twitter, Pinterest, and YouTube.
About Kellytoy
Over the past three decades, Kellytoy has expanded its portfolio of products to include Kellybaby and Wags & Purrs™ pet products. Kellytoy is positioned to meet the needs of its customers in the mass market, gift/specialty/toy retailers, party and pet stores, supermarkets, discount stores, drug stores, amusement parks and even crane machines in arcades the world over. Kellytoy also makes products in collaboration with leading classic characters, including major licenses, as well as blockbuster theatrical franchises.
For more information, visit http://www.kellytoy.com
Comment below and let us know what Squishmallow you LIKE!