Mother's Day is just around the corner, and I bet you want to know what you should get for the MOM in your life or yourself! Being a mom is a tiring job that is so worth it but some days you want to feel and look like a QUEEN. I know I'm Queen of my house for sure but do I always look like it…NO WAY.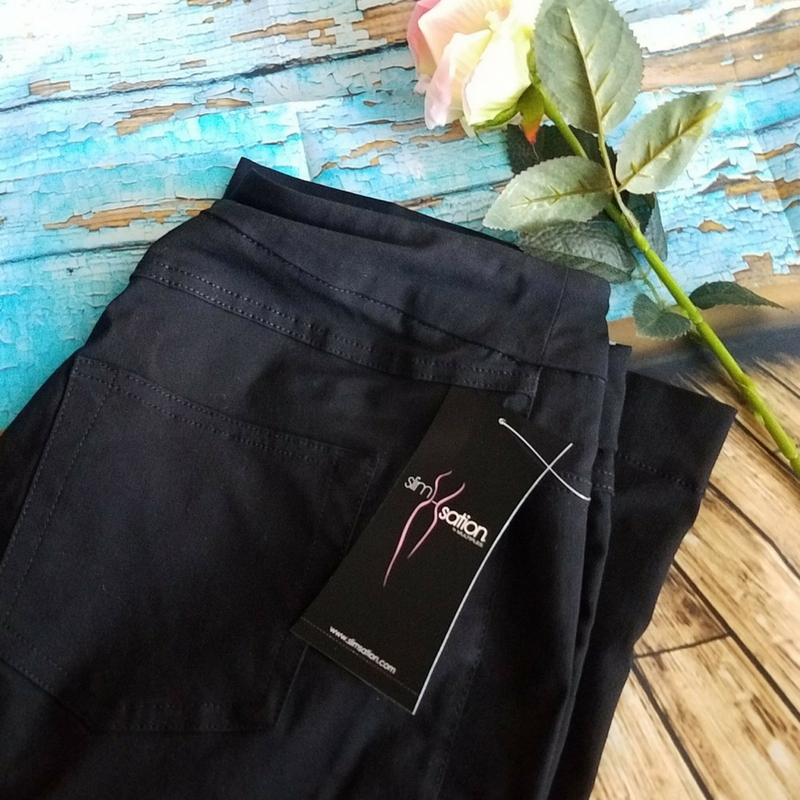 Slimsation- Fashion Figure Comfort!
I always want to look SLIMMER. I know going to the gym will do that, but I have 1001 reasons why I don't go so how about pants that make me look slimmer! Yes, there are pants that can make you look slimmer and they are not mom jeans! Even though the pants make me look, skinner, I love the feel, and they are my favorite pair of pants right now.
What's the secret behind Slimsation you may ask? Each bottom is made with a tummy control panel that works to flatten your stomach thus slimming down your body as you carry on with your day-to-day activities. They're so comfortable that you won't even notice you're wearing them! The Slimsation line features colors, cuts, and styles that will suit any woman's look.
Slimsation has a pair of bottoms right for you

There are different styles to choose from: leggings (cropped or ankle length), pants (ankle length), jeans (boyfriend cropped and slim), shorts, capris, and skirts. The company also provides a wide variety of colors. Whether you're a mother of three, a businesswoman, or a gym fanatic, you're sure to find your fit with Slimsation.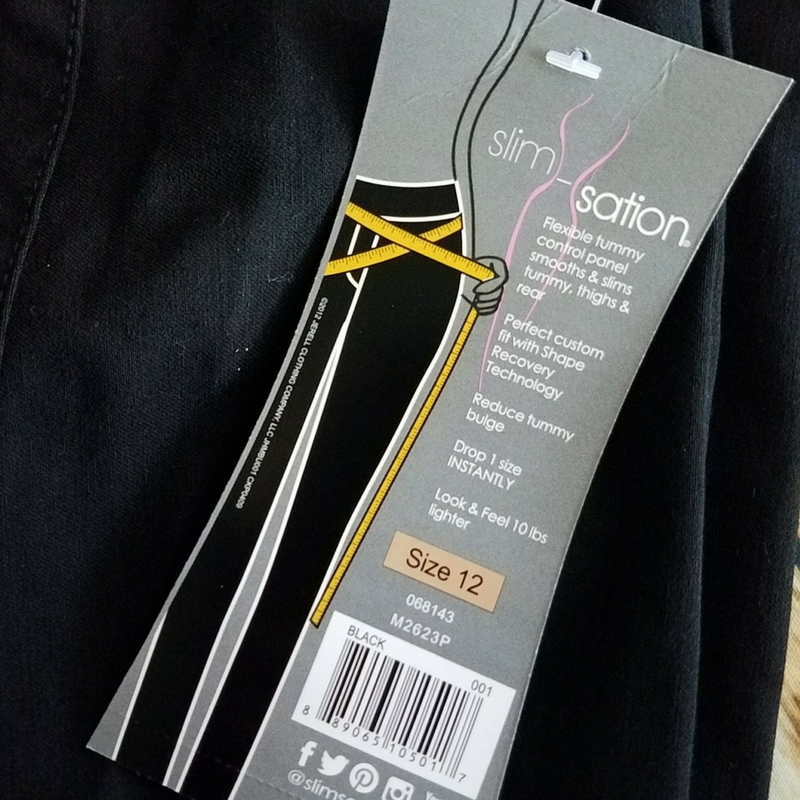 Features that I LOVE!
WRINKLE RESISTANT- For a tailored look day and night.
STRETCH FABRIC-fabric moves with you.
NO MUFFIN TOP- the perfect rise for a maximum slimming effect.
RETAINS SHAPE-fabric maintains it's shape wear after wear.
Check out their entire line on the website at www.slimsation.com