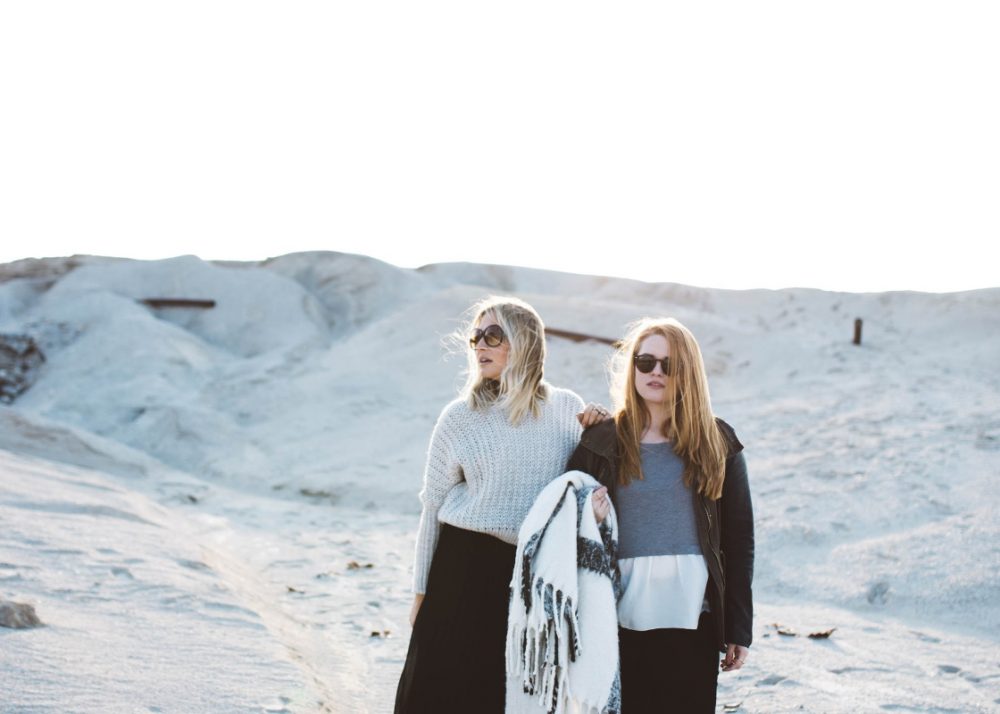 As a mother, when your little girl is firstborn, you can't help but envision all the special moments you will have with her in her lifetime. Moments where you bond, moments where you share in her successes and joys, and even those everyday events that just make life so special. With that said, there are some stand-out opportunities that you may want to take advantage of to truly forge that mother-daughter bond that will last a lifetime.
Outside of the traditional big life events, here are six special mother-daughter experiences you won't want to miss out on.
A Girls Trip – Just the Two of You
Family vacations are an excellent time to bond, get away from the everyday stresses of life, and truly make some great memories. While nothing should be taken away from the importance of family vacations, at the same time a mother-daughter trip can be equally as important. Sure, you don't have to book one every year, but this is something the two of you will want to do together even if it's just once.
You can book a traditional week-long getaway at an all-inclusive beach resort, take a road trip, or even stay at a cute little hotel not far from home. The idea is that you go away together, just the two of you, and make memories that the two of you will cherish. Just don't be surprised if you end up wanting to do a mother-daughter trip on a regular basis.
Helping Your Daughter Prepare for the Homecoming Dance
Few moments are as special in a young lady's life as their homecoming dance. While that is their moment that they will have on their own without you, you can still be a big part of the experience. Why not be involved in the preparations for the homecoming dance, such as helping your daughter pick the perfect gown, taking her to get her hair and makeup done, and even hosting a gathering for her friends before the big event?
The homecoming dance is a pretty big deal, so it is likely she'll want a special dress to wear. JVN has a huge selection of homecoming dresses that you can browse online, and then go see in person with your daughter. What a great experience for her to try on all the gorgeous styles, colors, and lengths of homecoming dresses with you right there giving your input and advice. Just have your daughter pick a few styles that interest her online, and then use the search tool to find a location nearest to you.
Enroll in a Class Together
While you may not have thought it would be possible to go to school together, the fact is that the two of you can enroll in a class and learn together. Why not enroll in something such as an art class, a cooking class, a photography class, or any other class that interests you both? It will be an opportunity to challenge each other, inspire each other, and learn a new skill or hobby.
Pamper Yourselves at the Spa
Of course, you can't put together a list of mother-daughter experiences without also including a trip to a spa. This is a lovely way to take a step back from the everyday stresses, pressures, and responsibilities that life is constantly throwing at you both. With spas, you've got plenty of options that range in price and length of time, so you can make it a quick morning outing, or a full-day pampering retreat.
A good idea is to research the spas around you and the treatments they offer and narrow down what it is the two of you are most interested in.
Do Something Daring Together
Then we have the experience that is a bit bolder but still just as important to create. Doing something daring together will give you each that boost of courage you'll need, and create a memory that never fades. You will have each other to thank for that bravery that suddenly appeared.
That daring experience could be as simple as riding a big new rollercoaster together, trying out a new adventure sport, going parasailing or jet skiing, signing up for a motorcycle class, or any other activity that forces you each out of your comfort zone.
Put Together a Holiday Meal Together
Finally, here's one that can be really special and passed down through the generations, not just between you and your daughter. Preparing a big family holiday meal together is a special experience that allows you to talk about old times, pass time a beloved-family recipe, share some advice and tips in the kitchen, and have that true bonding moment.
Rather than just scan this list and pick just one experience, why not put them all on your bucket list and create some incredible mother-daughter memories?