Has there ever been anything thing particular in life that you'll follow over the years? Think along the lines of different events, celebrations, and even annual events. You'll often find that a lot of people keep track of things like these, and some may want to take part in something new. While others have been a part of something for years you may have others who want to start now. Especially when it comes to annual celebrations because they happen every year. Honestly, that's the beauty yearly events, being able to go when you feel the need for a new change.
Well, there is something pretty special going on for anyone out there who loves seafood. More specifically, if you are a fan of oysters you'll want to check out the information I have for you below.
Experience The Largest Oyster Festival In The World
Finding the perfect annual event for you and everyone to enjoy isn't always the easiest challenge in the book. While this may be the case, all of that is about to change for sure! On Sunday, January 26, 2020, the Charleston Restaurant Foundation invites guests to bring their shuckers and their appetites to the world's largest oyster festival at Boone Hall Plantation. That's right, it's time for the 2020 Lowcountry Oyster Festival Presented by Red Clay Hot Sauce.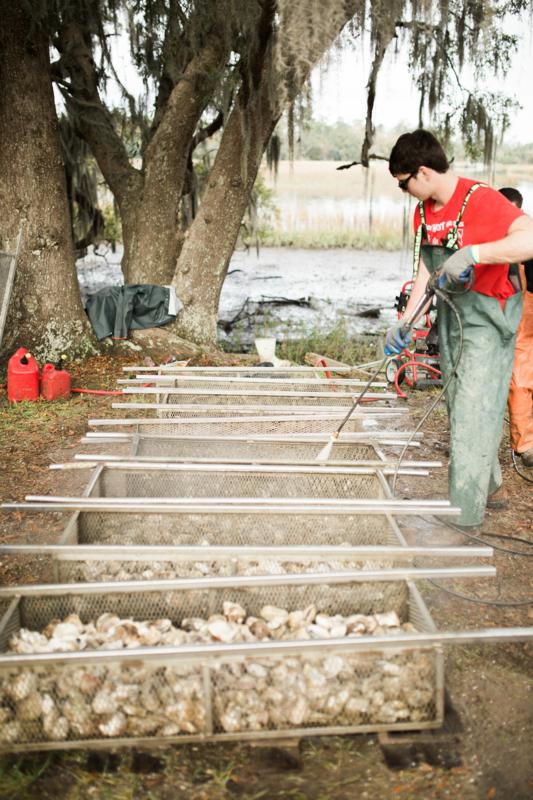 This is an event that has so much to offer to anyone who chooses to attend it. While enjoying yourself you can enjoy live music from The Bluestone Ramblers and The Ol' 55's, Blade & Bull Axe Throwing. As for food, you won't have a lot to worry about if you are looking for some tasty selections. A variety of food options from local restaurants and food trucks, such as Dockery's, Grace & Grit, Martin's BBQ, Oyster House, Zeus Grill & Seafood, Red's Ice House and many more will be available. Plus, there will even be a couple of contests to take part in as well:
Oyster Shucking
Oyster Eating
Following the event, over 50,000 pounds of oyster shells are expected to be collected, recycled and used in restoration sites along South Carolina's coast.
Extra Information On The Event
The Lowcountry Oyster Festival will take place from 10 a.m.-5 p.m. General admission is $17.50 in advance online and $25 the day of the event. Children 12 and under are free with a paying adult. There is no charge for general parking. For more information or to purchase tickets, visit www.lowcountryoysterfestival.com. The festival is a rain or shine event. No pets, folding tables, coolers or outside food and beverages will be allowed. Oyster knives and gloves will be available for purchase. Boone Hall Plantation is located at 1235 Long Point Road, Mount Pleasant, SC 29464. There are four entrances into the event: the main Boone Hall entrance off Long Point Road plus two satellite entrances and the entrance off Highway 17.