So far, the month of May has been pretty great to us all, but there is so much more to do. Mother's Day is closing in fast, and you don't want not to be prepared. Mom is the woman in your life that has been there for you and loved you like no one has before. So taking the time to honor her is a must and you have to do it right. With pints of care, a pounds of love, and plenty of effort you can make her day worth her wild.
Now don't get me wrong, Mother's Day gift shopping isn't the easiest task in the book. You have to take in so many different aspects of the situation. You don't want to be repetitive and give her the same gift as last year. It's good to switch things up when you can. That's why I might have the perfect selection for you to consider getting mom this year. So go ahead and check out all the information I have for you below.
Handcrafted Greatness She Will Love So Much
Ask yourself this, "when it comes to gifts, have you ever taken the time to consider sweet treats as an option?" Getting mom a special treat for Mother's Day wouldn't be such a bad idea. So why not surprise here with a selection from the arsenal of none other than Graeter's Ice Cream!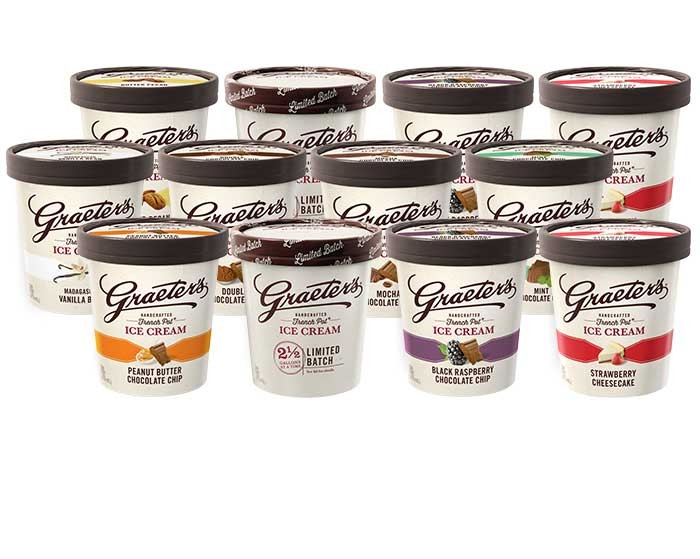 Getting mom ice cream is one thing, but getting her Graeter's Ice Cream is 10x better! Their ice cream is made the exact same way that Louis and Regina Graeter made it back in 1870. They handcrafted their special treat to perfection! Each flavored batch is made with all-natural ingredients perfect for your taste buds. So why not surprise mom with some of this thick, rich, and indulging ice cream. They have a special Mother's Day Deluxe Gift Pack that's perfect for the occasion! It consists of the following:
(2) Seasonal Banana Chocolate Chip
(2) New! Strawberry Cheesecake
(2) Bestselling Black Raspberry Chocolate Chip
(1) Peanut Butter Chocolate Chip
(1) Mint Chocolate Chip
(1) Madagascar Vanilla Bean
(1) Toffee Chocolate Chip
(1) Mocha Chocolate Chip
(1) Butter Pecan
This is the perfect gift selection fit for any mom come Mother's Day! Not only will she be happy, but she can indulge herself in creamy goodness. So check out all the information I have for you above.
Connect with Graeter's Ice Cream: Site | Facebook | Twitter | Pinterest | Instagram