When you think of the word treats, what is the first thought that comes to mind? Most are going to think of something that's sweet or something that is enjoyed in the way of a reward. Either way is a good idea depending on the situation at hand. The great thing is that treats can be for just about anything. Especially your cats, who should always be given a little surprise through love. Now, there are indeed a great deal of cat treats available for everyone to pick and choose from. Although you are going to want something that you know they'll love 3x over. I think I may be able to give you a selection that can have just that amount of power.
End All Kitty Cravings The Right Way
There's comes a time where your kitten looks at you with those big bold, beautiful eyes. It could mean they are in need of some love and affection, or they want something special. New toys could be an option, but everyone knows the treats are where it counts. Let's face it, with the right cat treats everything glows even brighter. The challenge is figuring out what the best option for your feline friend is going to be. Which is why you should consider Blue Buffalo Kitty Cravings.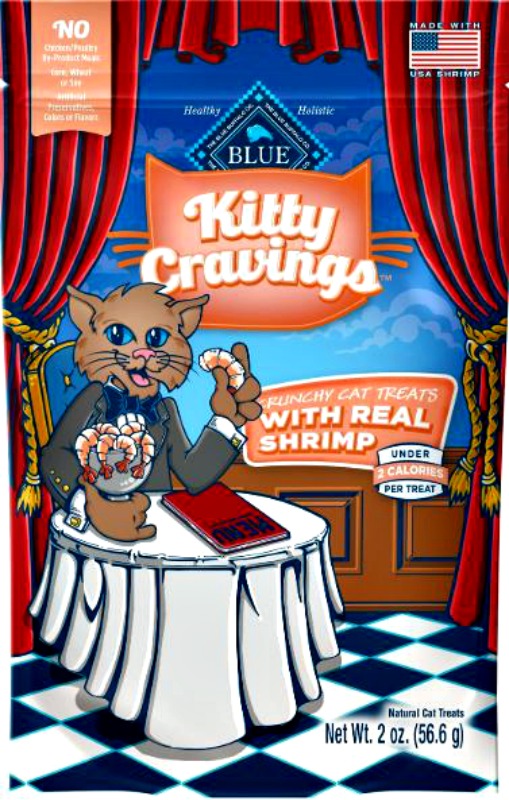 Before Blue Buffalo Kitty Cravings, your cats haven't had a better treat. After searching for the best ingredients there are to offer, this incredible treat was created. These tasty treats originate in a crunchy form that delivers more than satisfaction. None of the ingredients used are unacceptable to a cat's diet. So, you could give them a taste a bit more often as you like, there are less than two calories per treat which is incredible. Here are a few more details:
Holistic and natural treats with a satisfying, crunchy texture that cats will love.
Inspired by a naturally wild diet, these protein-rich treats cater to your cat's inner carnivore
Made in the USA with only real ingredients and never any chicken or poultry by-product meals.
Completely free of corn, wheat or soy or artificial preservatives, colors or flavors
If you are looking for something new for your cats to try, this is the option for you. So be sure to check out all of the information I have for you above.