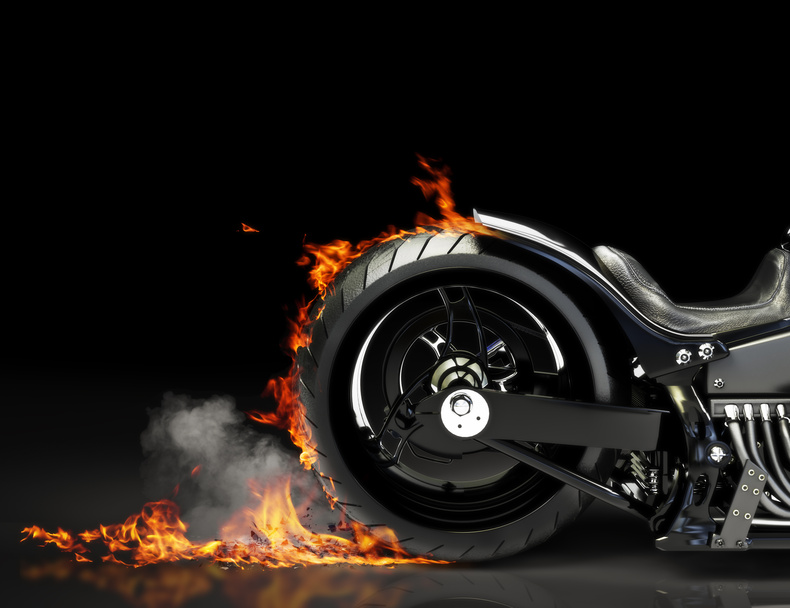 Spring is here and summer has its foot in the door. While the neighbors are taking the cover off of their pool, you're taking your bike out of storage.
As soon as the warm weather hits, your hand itches for the throttle. Before you hop right on and take off (especially if you live in an area with real winters), you should run through a quick checklist to make sure both the bike and you are ready for riding season.
Get it Prepped
If you cover your bike thoroughly during storage, including plugging your exhaust or intakes, then you will have to remove all of these first and foremost. It can be tempting to immediately try to start your bike without giving it a good once-over, but any rider knows the importance of patience. Make sure anything you put on or in, is taken off or out.
Check the fluids
You'll need to go through your major fluid systems to look for signs of wear and tear and replace any components or fluids. This includes the jet fuel that feeds your speed machine — check your fuel lines for cracks or faults, replace the fuel filter, and clean your carburetor. If you added fuel stabilizer you should be okay, but still, check everything to be sure. You will also want to check your oil even if you replaced it in the fall, so you will want to change the oil and the oil filter.
Charge the Battery
Depending on how you stored your bike, you might have to charge your battery. If you removed your battery before storage and kept it on a slow or trickle-charge, then you should be ready to go. Clean off the terminals with a wire brush quickly and then go ahead and hook it up. If you left your battery connected all winter or didn't put it on a trickle charge, then you're going to have to charge it. Caution: jump-starting your battery isn't the best idea in this situation, and you might negatively impact the lifespan of the battery. Hook the battery up to a slow charge and let it sit overnight. There's always tomorrow.
Ride Check
Once the mechanical stuff is out of the way, go ahead and rev the engine and let it stretch its legs. Watch the tires as you roll to make sure they're properly filled, and glance over the frame, suspension, and chain if you have one. Move the handlebars about and get a feel for the movement, especially to see if anything will need lubrication. Do a quick brake check, pull in your clutch and then shift to ensure smooth operation, and make sure everything works and feels as it should. This includes your lights, horns, turn signals, and gauges.
Rider Check
Just because the bike is ready to go, doesn't necessarily mean you are. If you haven't ridden all winter, then you're probably a little rusty. Even though the median age of a typical rider is 47 years-old, you're never too old for a little refresher. Make sure you have all of your gear and do a few quick laps around the driveway or down the street and back. Get back into the swing of things. Riding a motorcycle is a whole different animal than driving a car. Total property damage costs from car accidents was $76.1 billion in 2010. A motorcyclist doesn't have the luxury of property damage, because if they wreck hard enough it's fatal. According to the National Highway Traffic Safety Administration, there were 5,172 fatal motorcycle accidents in 2017. There's no metal box to protect you from even the smallest of crashes, so it's extremely important that you shake off any rust before getting on your bike.
Once you've checked all the boxes on your list, you're ready to ride. You probably can't contain your excitement any longer, so this article will come to an end so you can get going on your bike. Just remember that drivers haven't seen a motorcyclist on the road in awhile, so be extra cautious. Give your bike a good wash, too.