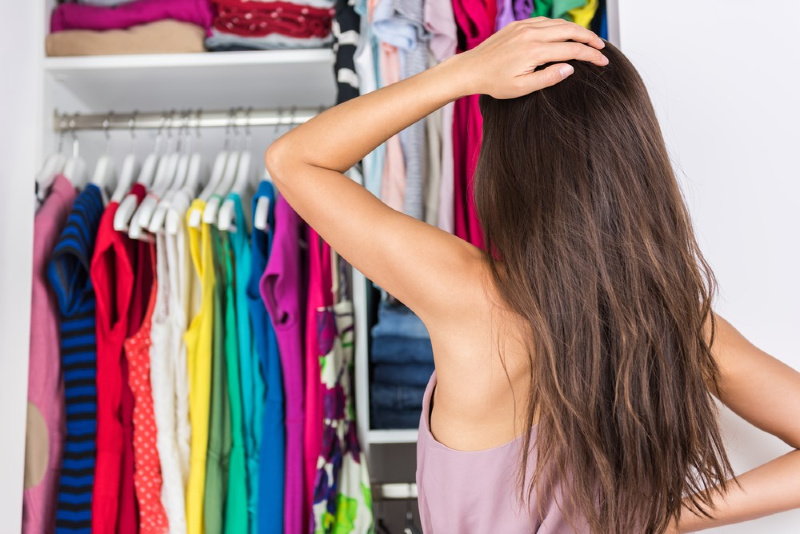 Many people take advantage of the beginning of a new calendar year to make a host of resolutions, such as dieting or quitting smoking, but it's also an excellent opportunity for a wardrobe refresh. Starting 2020 with a new look can provide a real boost to your self-confidence, without breaking the bank. Here are a few ways to make that a reality.
Go Closet Shopping
One the most inexpensive ways of refreshing your wardrobe is to re-examine everything already hanging in your closet. Indeed, the end of the year is a great time to take a hard look at every piece of clothing you own, as mixing and matching existing items often creates fresh, new looks. Additionally, exchanging unwanted clothing with friends is also a great way to revitalize your style, without anyone spending a dime.
Build from Basics
Some classics never go out of style. Black or blue blazers, crisp white shirts, great-fitting skirts, high-quality pumps and flats, and a good pair of jeans should be part of just about any wardrobe. Plus, it makes sense to spend more on these pieces, because they essentially form the foundation of any new or existing wardrobe. It's also a good idea to spend a few extra dollars to have a tailor alter those essential pieces, so they offer the perfect fit. On the other hand, it's OK to seek out bargains for on-trend and fun pieces added each season to keep things fresh.
Indulge in a Few New Pieces
Even the tightest wardrobe budget should allow for a few new items, such as a great pair of jeans or a dress that can go straight from work to dinner. If funds are tight, though, purchasing a few fun accessories or inexpensive pieces of jewelry can go a long way toward making something old or dated look and feel new again.
Don't Forget Undergarments
The classiest and most expensive garments can look less than stellar with the wrong undergarments, especially the wrong bra. Ill-fitting bras can also cause discomfort, so it's worth devoting the time necessary to take precise measurements for a proper fit.
Bra measurements include both band size and cup size. To measure band size, wrap a tape measure around the torso just beneath the breasts, with the measurement rounded to the nearest whole number. If the measurement is an even number, add four to obtain the band size. Conversely, if it's an odd number, add five to get the same result.
Meantime, cup size is measured by wrapping a tape measure loosely around the fullest part of the breast, rounding the result to the nearest whole number, and then subtracting the band size from the cup size. Each inch translates to a letter in the actual bra size. For instance, a 34-inch band with a 37-inch cup translates to a 34C bra size.
Of course, undergarments don't always need to be utilitarian. Indulging in sexy undergarments and lingerie also gives many women a confidence boost. Even though they're usually not for public display, camisoles, corsets and garters can really spice up an otherwise strictly business ensemble.
Create a Unique Look
Everyone is unique, and wardrobes tend to reflect that fact. Even the basics can be adapted to reflect each person's style. But if you're on a tight budget, accessories represent an inexpensive way to give old ensembles a fresh, new look. Indeed, combining great, versatile pieces you already own with new pieces of clothing is a great way to start 2020 looking and feeling fabulous.