We all know people who love coffee, so why not surprise them with a caffeinated gift for the holidays? I've come across some great gift and stocking stuffer ideas for your coffee loving friends and loved ones. For foodies and those into beauty products, check out some perfect gifts from CocoRoo and Eat Your Coffee.
CocoRoo
CocoRoo's Total ReJavanation Coffee Scrub is the ideal addition to complete anyone and everyone's beauty toolbox. This amazing facial and body scrub is made with Organic Arabica Coffee Beans along with cold-pressed sweet almond oil, cold-pressed coconut oil and cold-pressed macadamia nut oil. The fresh organic coffee delight will leave you feeling completely refreshed without clogging your drain. It exfoliates, smooths, and moisturizes. You will crave the wonderful coffee aroma that makes you feel like you are bathing in your morning espresso. Experience the benefits of natural exfoliation during the holidays with this scrub.
Eat Your Coffee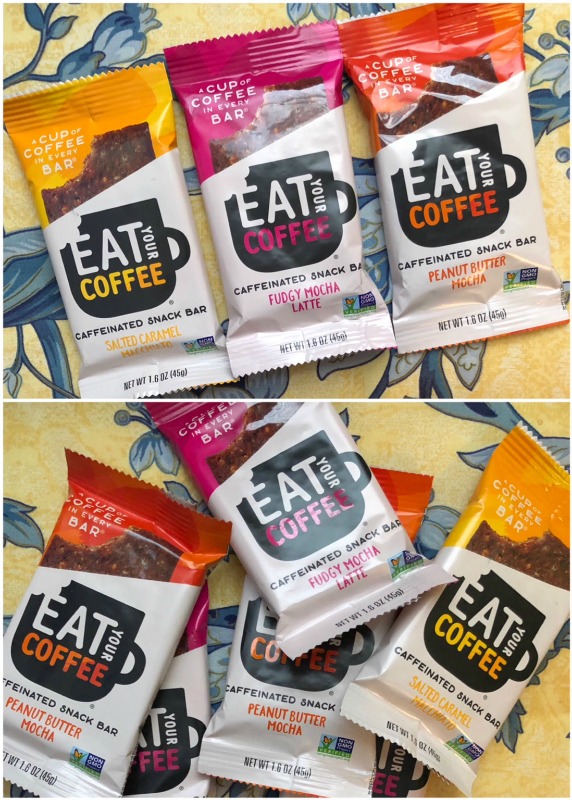 Eat Your Coffee Bars are the ideal snack because a lot of people need their coffee. These bars are the perfect way to energize the hectic holiday season. Eat Your Coffee Bars will also give you the boost you need to hit those New Year's resolutions. Available to purchase on Amazon with three delicious flavors sold in 8-packs ($19.99) or 15-packs ($34.99). Enjoy your on-the-go caffeine fix in Fudgy Mocha Latte, Peanut Butter Mocha, and Salted Caramel Macchiato.
Each bar contains ingredients such as gluten-free oats, protein-packed nut butter, high fiber dates, and fair-trade coffee. Cleaner than your typical energy bar, these bars are full of nutrients which do your body good and provide the benefits of a great snack. At the same time, Eat Your Coffee Bars offer the kick that a good cup of coffee can create. The bars are vegan, gluten-free, kosher, non-GMO and packed with 80mg of caffeine (same amount of caffeine as an 8oz cup of coffee) from real, fair-trade roasted coffee. Perfect option for breakfast, a reviving snack, a quick pick-me-up, as workout fuel, or as a stimulating boost as and when needed.
Connect with CocoRoo and Eat Your Coffee below to learn more about the brands and to purchase for the holidays!
CONNECT WITH…
COCOROO: Site | Facebook | Instagram | Twitter
EAT YOUR COFFEE: Site | Amazon | Facebook | Instagram | Twitter