Every year we look for new brands, new experiences, and numerous products to give a try. Hoping to find something that we'd take a hearty liking to.
It's hard not to buy something that catches your eye.
Especially when you know it's something of good use. Or maybe it is something you've been hoping to come across.
Needless to say, every year there will be products that we have to look out for. I have quite of few products that you may be interested in grabbing this fall season.
Everything you need to know about these products will be below. You just might find something that just can't be passed up!
Banana Loca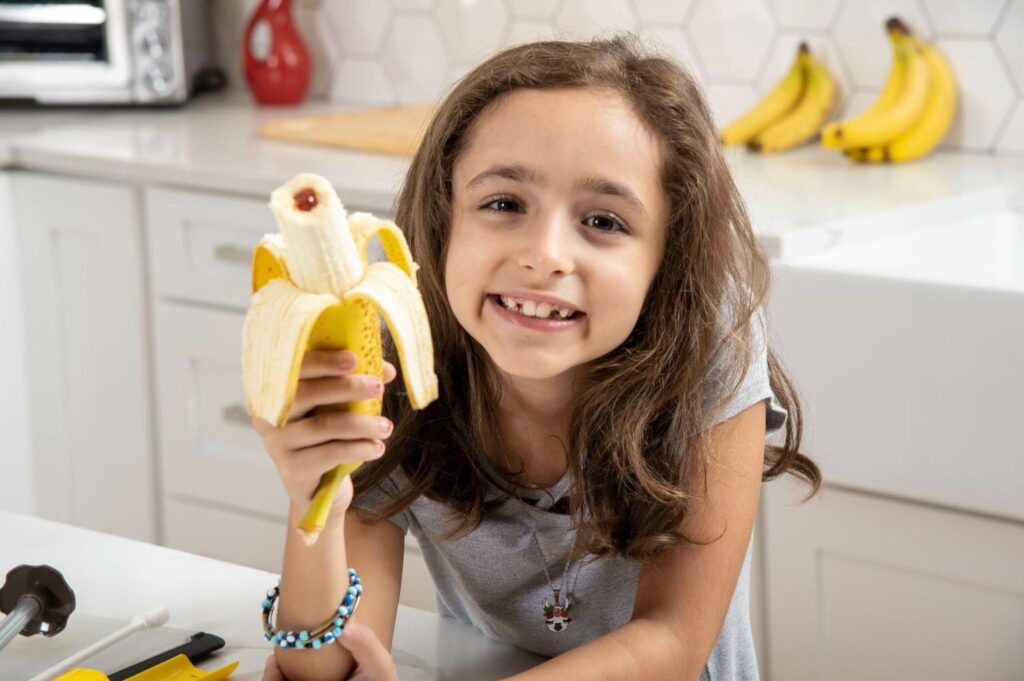 Meet Banana Loca, the innovative, must-have product you didn't know you needed for some fall fun!
The perfect after-school snack! The concept is simple – core and fills bananas while in their peel to make a fun snack. The results – simply delicious!
This new innovative kitchen gadget straightens a banana, cores it while still in the peel, and allows you to fill it with a variety of tasty food pairings like yogurt, honey, jams and jellies, peanut butter, and Nutella.
The interest in the gadget is exploding!
Sugar Plum Nostalgic Chocolate Bars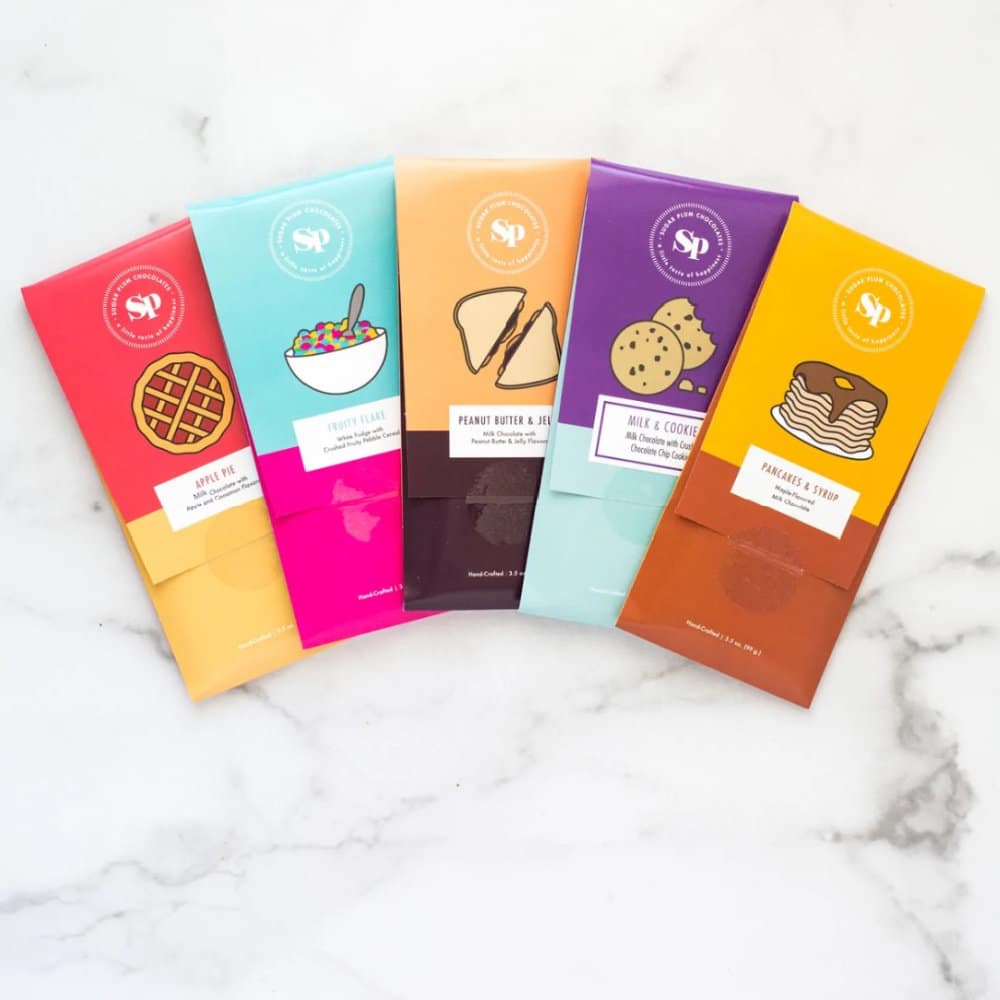 Anyone with a sweet tooth knows that feeling when you crave some of that sweet deliciousness. You can never go wrong with chocolate.
All of Sugar Plum's delicious gourmet treats are lovingly hand-crafted. Not to mention they offer a more nostalgic look at enjoying chocolate.
You will get to dive back into your favorite childhood flavors with these unique 3.5 oz handmade chocolate bars!
Must-have flavors include the following:
Apple Pie (creamy smooth milk chocolate with your favorite fall flavors that give you that hint of cinnamon, dried apple chunks, and a dash of sea salt)
Milk & Cookies (milk chocolate made in-house with chocolate chip cookies pieces and a smooth, milky taste)
Peanut Butter and Jelly(creamy Milk Chocolate with the perfect childhood combination of smooth peanut butter and jelly.
Other delicious flavors are Fruity Flake (decadent white fudge with dashes of fruity pebbles) and Pancakes & Syrup (milk chocolate with mixins of hardy dark chocolate, vanilla wafers and finished with the perfect amount of syrup flavor).
You can select a pack of all five flavors or choose one flavor for all five bars.
Chido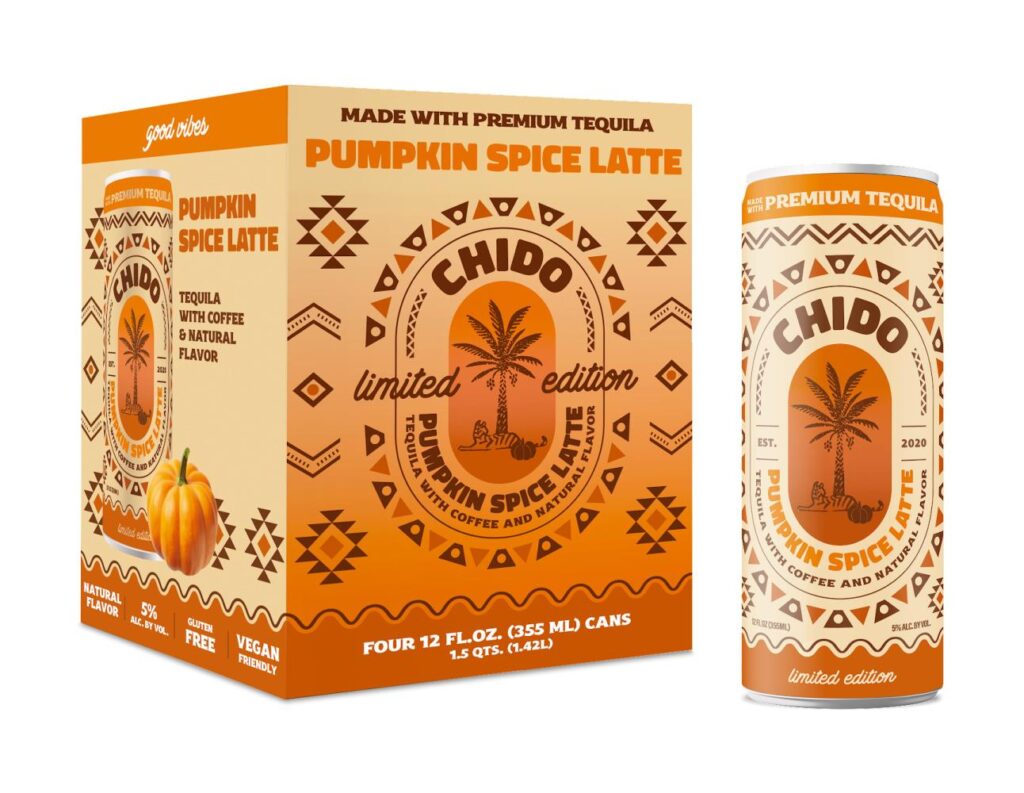 Chido has arrived to bring warmth this autumn! It's the tequila cocktail that's always ready for a good time.
Grab a variety pack and get the party started!
Made with real Blanco tequila, CHIDO serves delicious flavors filled with good vibration that treats each can as a mini getaway.
With five flavor-filled varieties, there's sure to be one that captures your tastebuds and lifts your spirits for the good things in life, one can at a time.
Try the classic sea salt, tequila, and lime margarita, all that's needed to concoct a drinking experience that serves up positive energy and delightful moments best enjoyed with friends.
There's even a pumpkin spice latte to savor, hot or cold!
Elise Thomason Print Studio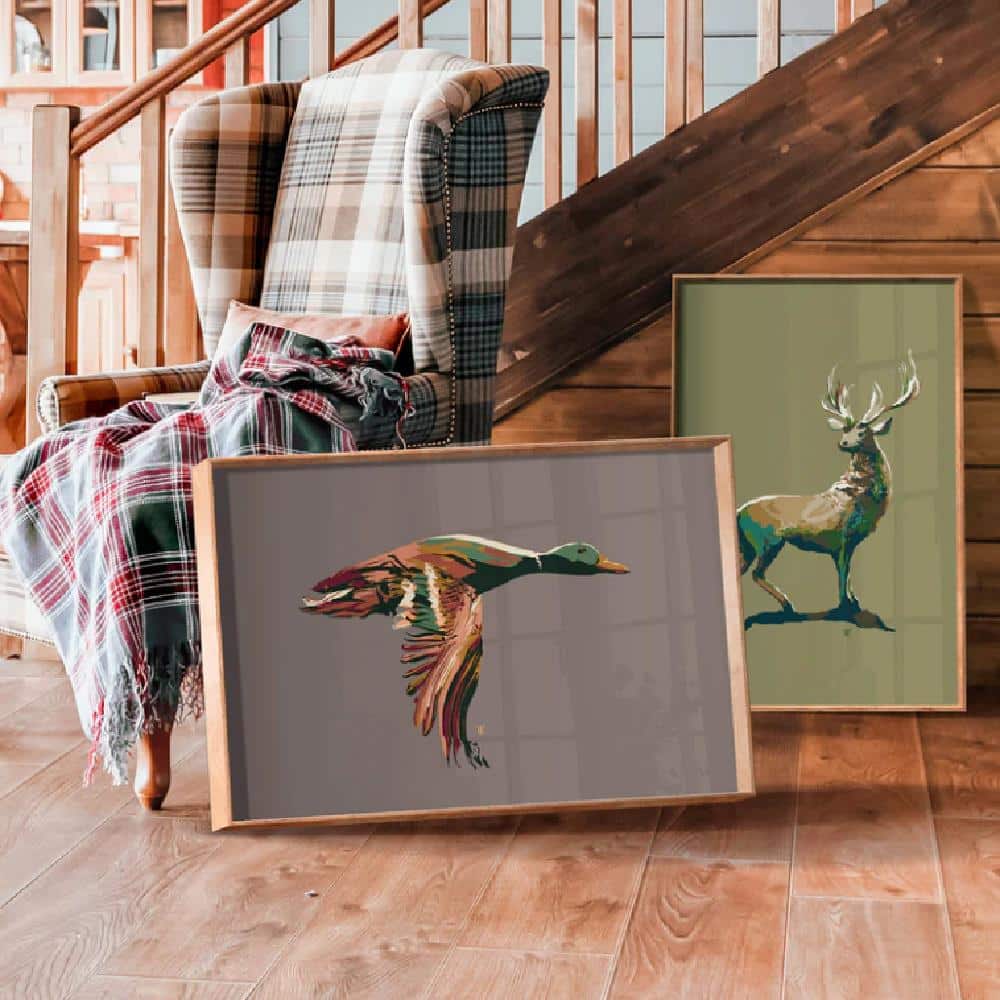 The perfect fall home decor update to achieve those ~immaculate~ cozy cabin vibes!
It's hard to find art prints that are both affordable and personal, and Elise Thomason Print Studio is attempting to solve that.
For the sake of convenience, Elise has arranged beautiful prints into thematic collections.
Everyone has something that symbolizes a part of their life or evokes a memory.
For you, maybe it's the sandals you wore when you backpacked across a continent that summer. Maybe it's the hatchet you use to chop firewood or the blue jay that sat outside your hospital window.
Maybe it's your grandmother's azalea or your father's saxophone. You can find admiration in your life story.
PureWine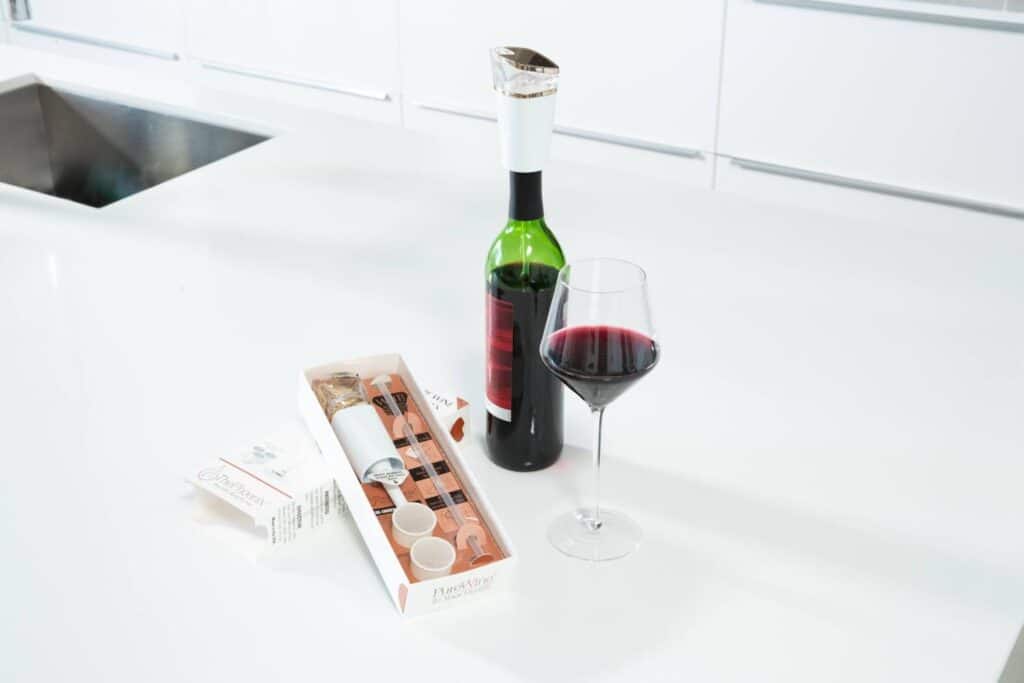 Wine lovers are in love with Pure Wine purifiers!
There's no better time to stock up on the must-have wine purifiers that eliminate histamines and sulfites while enhancing the wine's natural taste, aroma, and color.
Whatever your preference, red or white, your drinking experience gets better with PureWine®.
It's no wonder the brand was the "Most Wished For" Wine Accessory during Amazon Prime Day 2021 and the #1 Selling Wine Accessory on Amazon in 2021.
See for yourself and grab their latest and greatest, The Phoenix® reusable wine purifier in white, an elegant accent to a bar cart or tabletop.
Rockwell Vermouth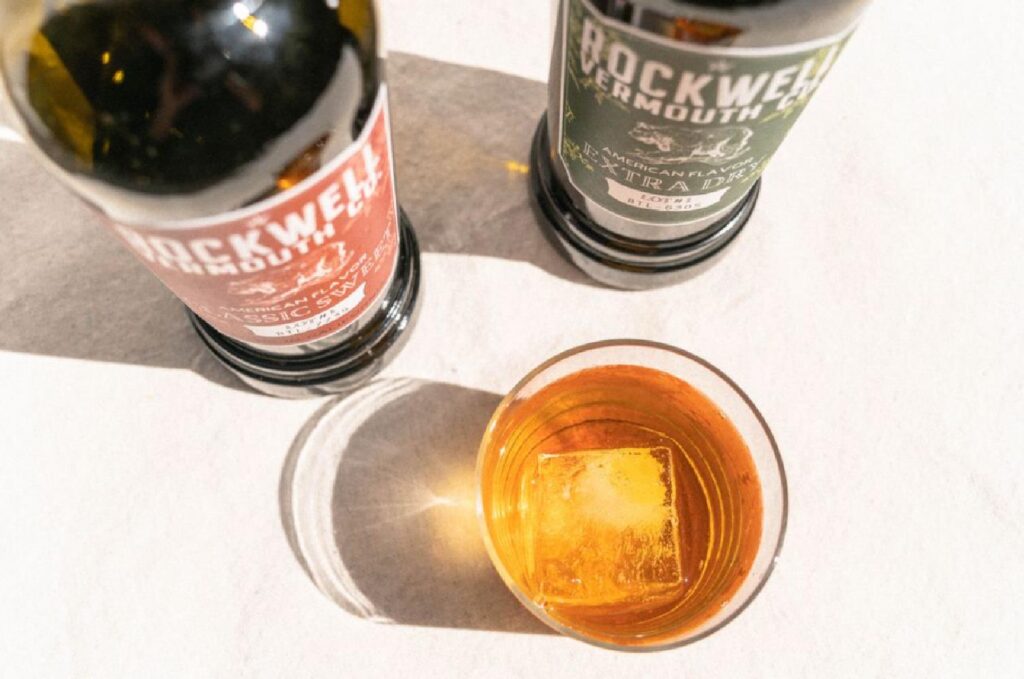 Discover a fresh American take on a classic European spirit this fall. Rockwell Vermouth lets you shake, stir, and savor quality vermouth handcrafted in California.
Select from Classic Sweet or Extra Dry to suit your taste (pro tip: mix them together in a glass over ice.).
These vermouths are concocted with native herbs and spices of North America to spice up any occasion.
Enjoy these popular recipes and explore the many cocktails you'll be inspired to make, such as martinis, margaritas, or simply straight over ice.
The vermouths are perfect for our laid-back summer days, fitting a bottle amongst the ice in a cooler at the beach or chilled in a glass watching the sunset at home.
Spa Girl Cocktails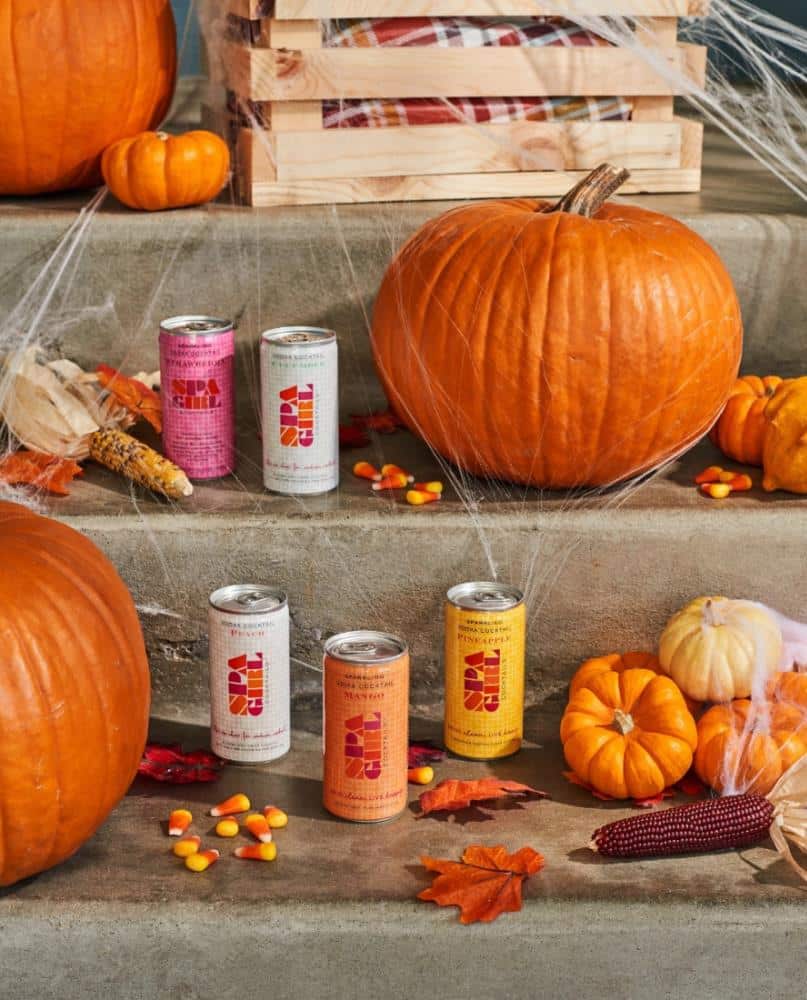 These refreshing, better-for-you cocktails are made for fun in the sun and outdoor entertaining.
The convenient cans filled with premium vodka rock any setting, so you can take the spirit of California sunshine with you wherever the good times take you.
What a fabulous, guilt-free way to celebrate with friends this fall!
Add edible flowers, a squeeze of fresh citrus, and fresh berries for a seasonal delight. It's the highest-proof, best-tasting, lowest-calorie, lowest-sugar, and most award-winning canned vodka cocktail on the market, available in a little can that packs a big punch!
Plant-based and all made without artificial sweeteners, flavors, or colors. You can even check out recipes here and enjoy the six delicious selections.
Kleensmart Easy Sweep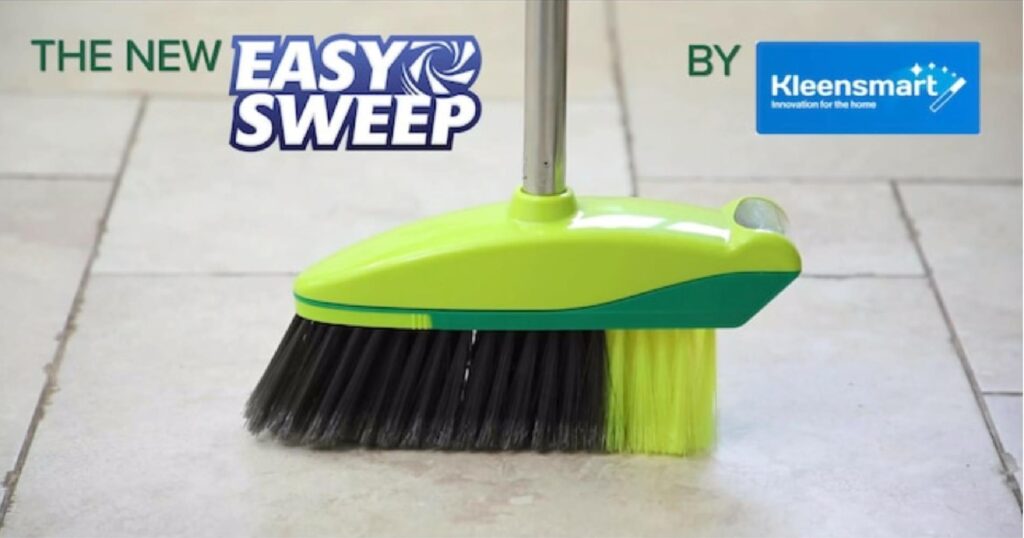 Kleensmart has designed the newest cleaning product to keep on your radar.
Its all-in-one Easy Sweep eliminates the multi-step process of sweeping and picking up debris as typically done with a traditional broom and separate dustpan. T
he innovative brand has developed a better, worry-free way to handle messes. Something that a lot of clean savvy people have been wanting for so long!
Simply sweep as normal to create a small pile of dust, then angle the broom head to use the unique power brush at the back of the broom – it picks up the dust and collects it inside the broom head.
There's no bending down or hunting around for a dustpan, and it's always ready to use.
Best of all, it eliminates the annoying line of fine dust that's never totally removed by a normal dustpan.
It's essential for upcoming holiday entertaining and keeping your home spotless during a time when gatherings increase.
It Just Works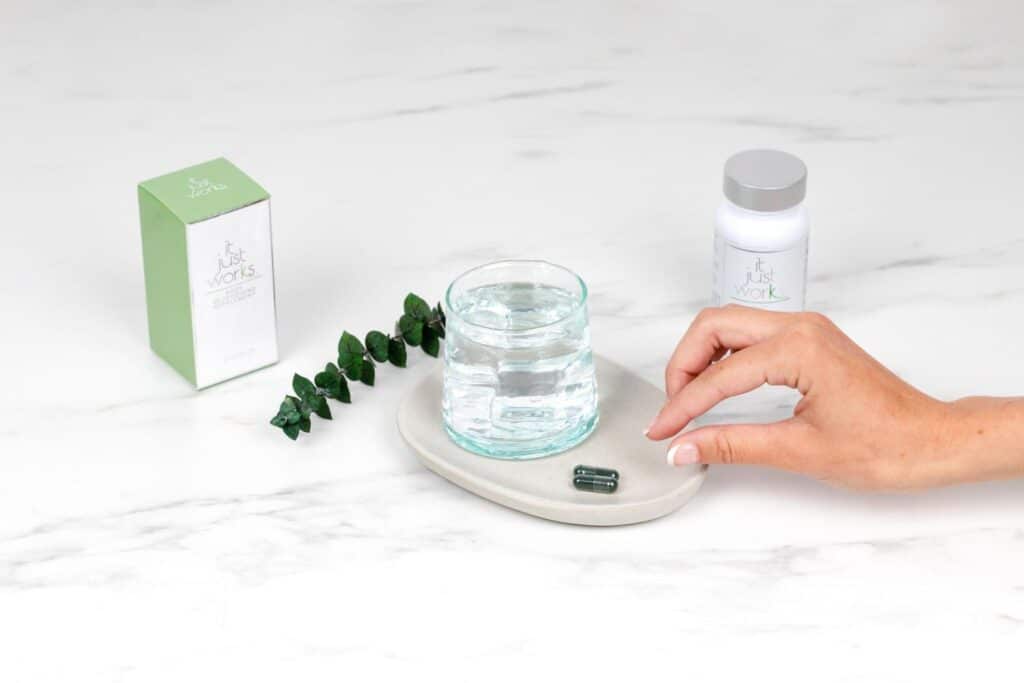 Even the best natural deodorants & antiperspirants only take you so far, but It Just Works is like no other deodorizing supplement!
It Just Works is a revolutionary internal non-toxic deodorant that works from within to help remove ALL body odors naturally and give you complete body freshness.
By combining all-natural ingredients like chlorophyll, parsley, and mint, the formula gently helps cleanse the body from within by absorbing toxins in your system.
Unlike messy feminine wash and powder that only tries to cover odors up It Just Works and eliminates it!
With just one capsule a day targets odor by absorbing and eliminating toxins before they're excreted from the body, dramatically reducing breath, foot, underarm, and intimate area odors so you can feel and smell your best.
MyKirei Yuzu Flower Foam Hand Wash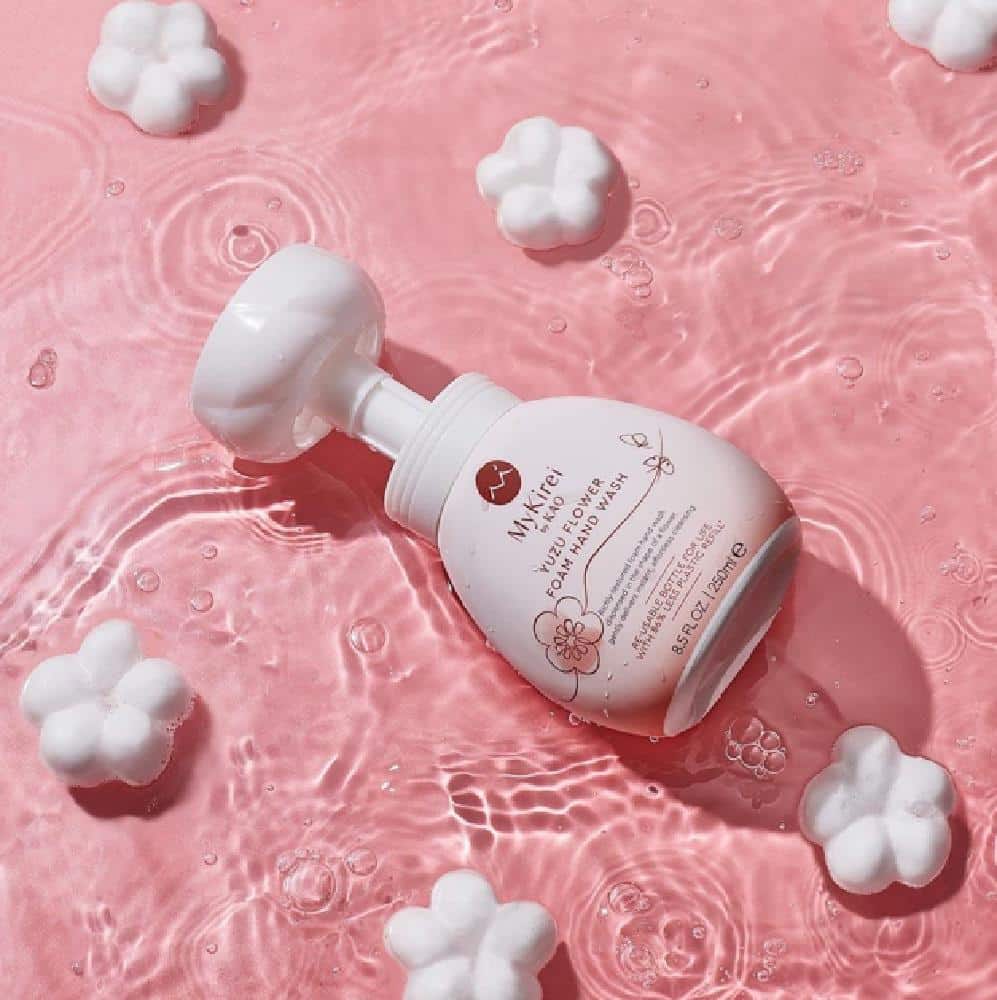 The TikTok famous MyKirei Yuzu Flower Foam Hand Wash is richly textured foam hand wash.
Crafted with vitamin-C rich Yuzu and rice water, combines instant, effortless cleansing with a moment of joy in every pump.
This unique, user-friendly package reinvents the ritual of hand washing, dispensing the perfect amount of cleanser in the beautiful imprint of a Yuzu flower stamp.
The MyKirei by KAO foam hand wash package is designed to help children, adults, the elderly, disabled people and those with diverse abilities.
It makes it easier to care for themselves and the world around them without compromise.
Bioré® Deep Cleansing Pore Strips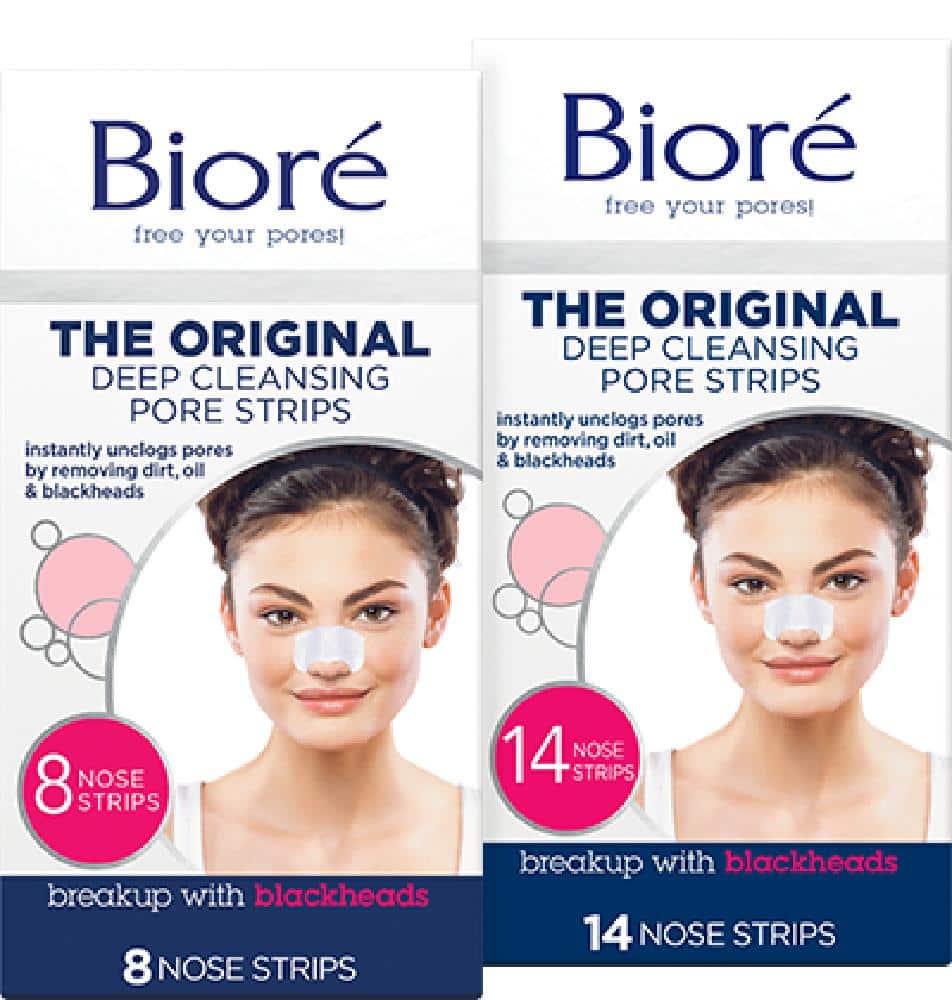 Say hello to clean pores! Bioré® Deep Cleansing Pore Strips lift away deep down dirt to provide a deep clean—instantly!
In just one use, our nose strips are twice as effective as the leading pore cleanser at getting rid of pore-clogging build-up, dirt, oil, and blackheads.
Plus, with regular use, blackhead nose strips can actually reduce the appearance of your pores!
From Huda Beauty to Dr. Shah aka @dermdoctor, people can't seem to get enough of the oddly satisfying video featuring Grandpa getting the gunk out of his pores with Bioré Original Pore Strips!
PowerBoost Move Massager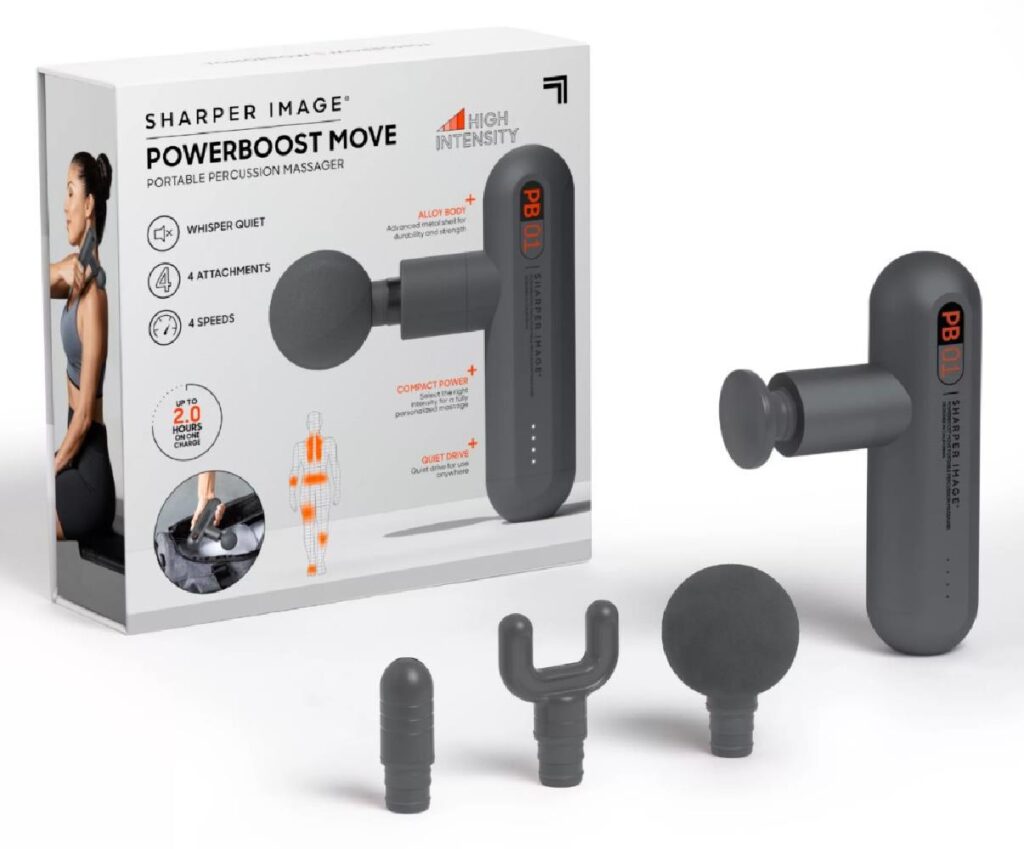 Our lives are surrounded by stress!
Whether stressors stem from work, relationships, or health conditions, they can impede both our physical and emotional health.
Luckily, Sharper Image has just the solution to help battle that stress.
It's time you were introduced to the PowerBoost Move Massager, the key behind the battle against stress!
The PowerBoost Move Massager is a travel-sized post-workout recovery sidekick, perfect for taking on-the-go.
It is compact in size and lightweight, which makes it easy to bring to the gym, sports practice, or on vacation for quick relief anytime, anywhere. It has 5-speed settings and 4 interchangeable attachment nodes.
This was designed to rival traditional massage therapy by providing massages at a premium value.
The state-of-the-art massager provides deep-tissue percussion massage to quickly and effectively target sore muscles and tight knots.
Scrumptious Travel Pillow from Honeydew Sleep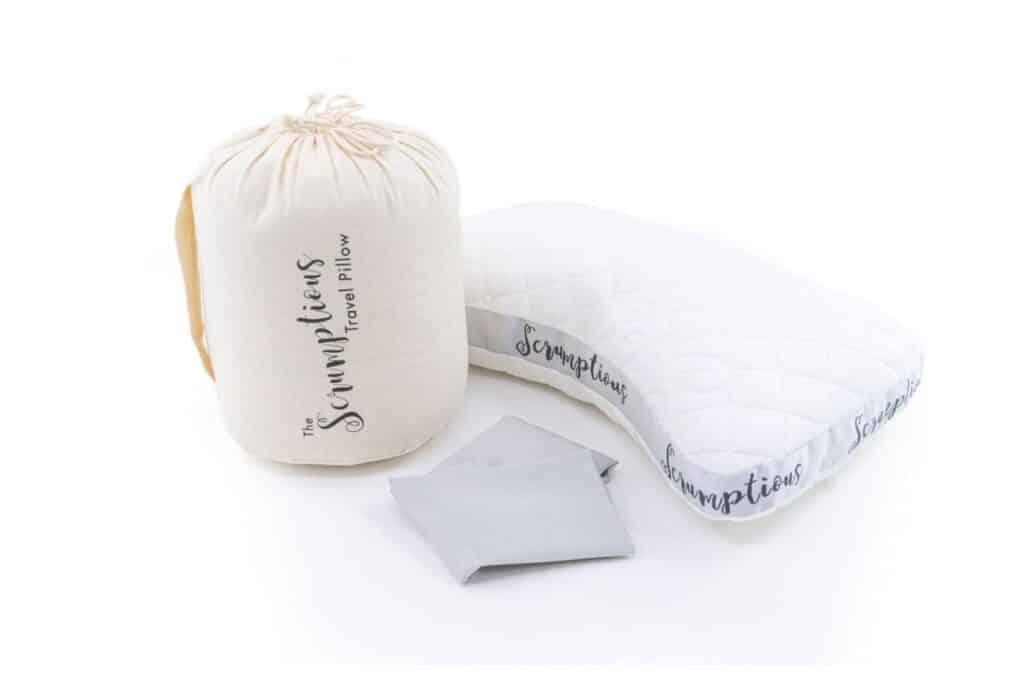 From your side of the bed to movies on the couch or to the hotel 3 states over, the Scrumptious Travel Pillow from Honeydew Sleep is the total game changer for where you rest your head.
This ergonomic pillow is designed to support your neck and shoulders while being a perfectly compact size for those notoriously uncomfortable spots like snoozing in the car or on a plane.
Plus, it is the perfect size for those cozy autumn naps on the sofa.
Not to mention it's smaller size and adjustable fill height makes it a great option for kids as they grow.
As an added perk, Honeydew offers free fill for life, so you can ensure the pillow is always a perfect fit! A few other factors to take into consideration include:
Doughy yet soft and cooling fill is crafted in house and 100% CertiPUR-US certified
Outer fabric is Oeko-Tex certified for the ultimate safety for your family
Make it your own by adding or removing fill to find your perfect height!
Truly Wireless Noise Canceling Earbuds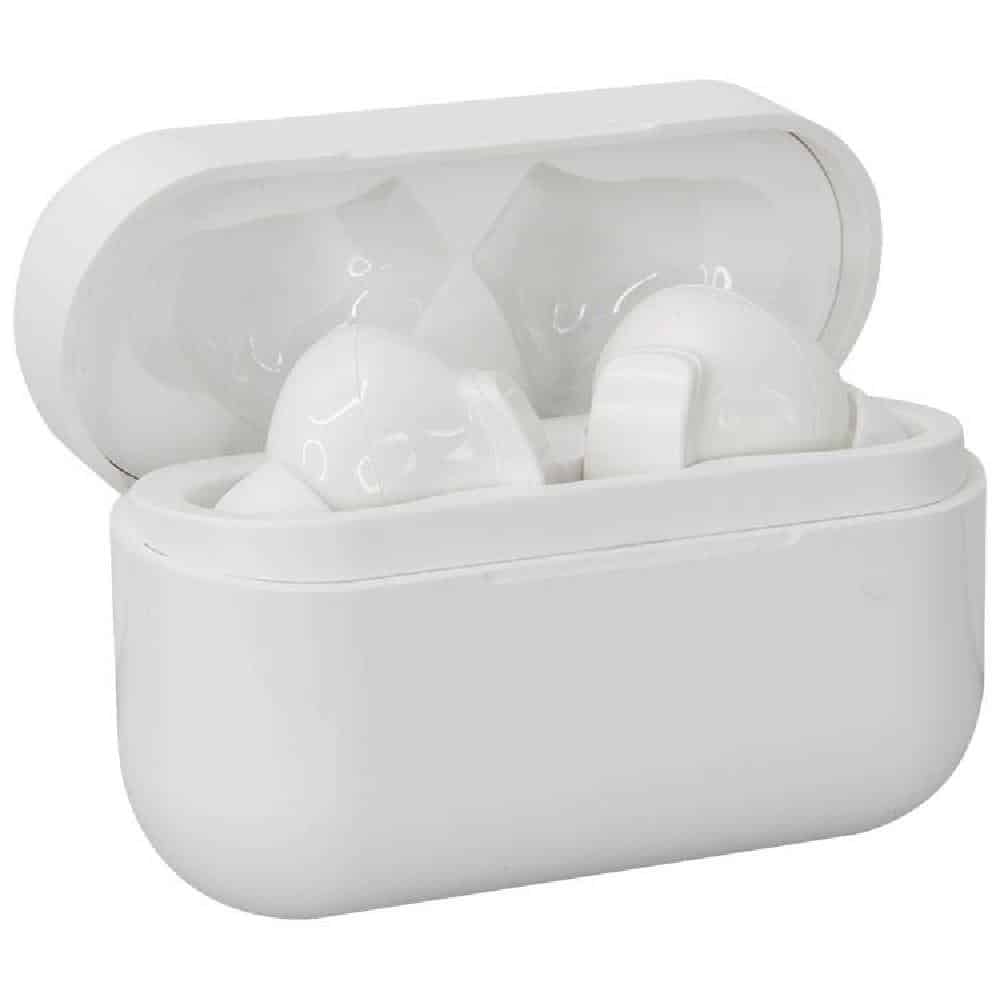 Say hello to true wireless freedom and goodbye to messy cords with the Truly Wireless Noise Canceling Earbuds!
With no strings holding you back, you can do more and be more in your sweatproof truly wireless earbuds. Block out the noise with the active noise canceling feature.
The included recharging case not only protects the earbuds while you stow them away but can also recharge your earbuds fully between your listening sessions.
The right and left earbuds are paired together right out of the box, so all you have to do is connect via Bluetooth to your favorite device.
One key control (Bluetooth, play, pause, phone, on/off) and a waterproof design put these 'buds a cut above the rest.