Sometimes we think too hard when trying to come up with the perfect gift. Gift giving does not have to be hard. There are many practical gifts out there that can help make someone's life a little easier. You do not have to go over the top or spend tons of money to get the perfect gift.
Practical Gifts
The Novafab Razor is easy to use and carry. It is one of the smallest razors that I have ever seen, but do not let the size fool you. It still gets the job done efficiently. If you want to get a close shave and avoid any nicks, the Novafab Razor should be the razor you pick up. I like to use it on my eyebrows.
If you plan on hosting this holiday season, the Stove Top Wrap is what you will need. The Stove Top Wrap acts as a splatter guard. It keeps your stove top, grill, and oven clean by catching any splatters, drips, and spills. We have all those times when we burn something on the stove and it is hard to get off. With the Stove Top Wrap, you can avoid cleaning hard messes. The Stove Top Wrap was easy to use. All of the supplies come in the box. All you need is scissors to cut the product to correct size for your stove. I love that the Stove Top Wrap is washable so that you can use them again.
As a person that sits at my desk all day, the Stand Corrected Posture Corrector was exactly what I needed. It is really easy to use. You slip your hands through the loops while resting your shoulders on the foam pad. The Stand Corrected Posture Corrector really helped to relieve the tension off my back by stretching it out. It helped me with a posture so that I am not always slouching at my desk. I keep it with me at a desk when I need to relieve the stress on my neck as well. I like that it is lightweight making it easy to carry wherever I need to take it. Another great feature of this product is that it can be adjusted to fit different body types for all age groups.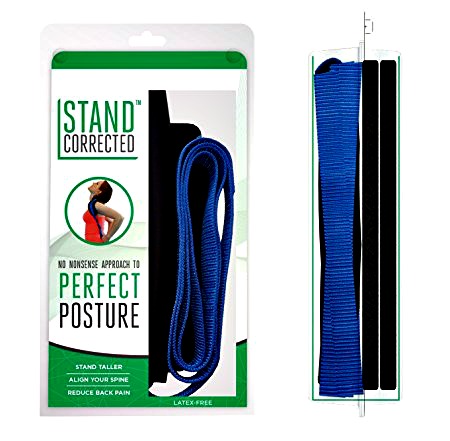 For the person that loves all things makeup, consider the SILC/BLENDER. The SILC/BLENDER is a great way to introduce a new type of makeup blender. This makeup blender does not harbor any bacteria. It is anti-microbial, 100% hypoallergenic, and durable. I was curious to try the SILC/BLENDER to see how it compared to using a regular beauty blender. I must say that I like the SILC/BLENDER. It was easy to use. I did not use as much liquid foundation compared to using the sponge type blender and it applied without any splotches. You can easily clean after every use instead of having to pick a day wash your makeup brushes.
As you think about gifts to give, think about giving the gift of practically. Gifts that will help someone relieve stress by using the Stand Corrected Posture Corrector or the Stove Top Wrap to help make cleaning up easier. The Novafab Razor is the perfect size to slide into someone's stocking for their grooming needs. The SILC/BLENDER is great for anyone that wants to keep their skin looking beautiful.