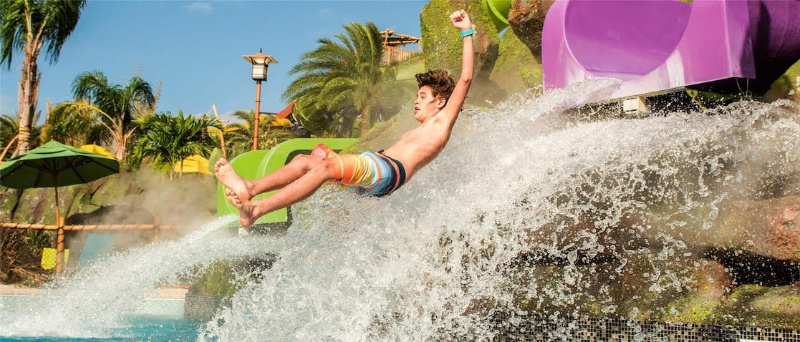 There are certain elements that are a part of every inground swimming pool. You're going to need a liner, filters, chemicals, drains, plumbing, a pump and several other items that come standard with any installation.
But then comes the fun part. Once all of the necessary items are accounted for, it's time to get creative and think about some of the extras that you'd like to have as part of your backyard oasis.
These can really run the gamut of your creativity, some being big and custom made and others, like speakers, games and even an inflatable movie screens, that will make your time in the pool much more enjoyable.
But today, let's discuss a few of the larger items that will make your pool more fun, more modern and even more appealing to the eye. These are options that most pool installers can handle on your behalf, should you decide to add them to your backyard swimming pool project.
The top San Antonio Pool Builder, Sanchez Pools built over 200 swimming pools last year, here are the most popular requests for pool options his business had in 2018:
Water Slides
When you went to the community swimming pool as a kid, didn't you always love making a beeline for the water slide and gleefully gliding down into the cool water on a hot summer day?
While they will certainly add to the final cost of your swimming pool installation, slides are great options for really jazzing up the appearance and the appeal of your pool. Options have really become much more complex over the years, so use some creativity and decide what would be best for you and your family.
You do want to add a slide to your pool during initial construction, however, as they use water lines and are not easily retrofitted to existing pools.
In-ground Lighting
If you like swimming after sundown, installing an in-ground swimming pool can really make things safer and a lot more pleasant for you and your family.
Again, this is something you want to install from the very beginning because it will cost you a lot more to do so after the pool installation has already been completed.
Heater
If you'd like to extend your swimming pool season, adding a heating element can do so in a significant way. By keeping the water warmer, you can open your pool earlier in the Spring and keep it open longer into the Fall, without incurring too great of an added expense.
A swimming pool is a big investment in your property, so why not use it for as many months of the year as you possibly can? You can even turn your heater on during the evening hours, to provide a warmer and more comfortable swimming experience.
And unlike the first two items on our list, heaters can usually be installed rather easily at any time. This means they don't necessarily need to be included as part of the original installation, but can be budgeted for and added on at a later date.
Automatic Pool Cover
Automatic pool covers not only protect your children and pets from accidentally falling into the pool, but they can also protect your pool from water evaporation loss, thus keeping the costs of operating your pool at a lower level.
They're also extremely convenient and less messy than ordinary pool covers. When you winterize your pool, they can double as your winter pool covers and keep you from having to drag out the tarps and straps needed to cover your pool for the season.
Water Features
The sound of moving water is a stress reliever, a relaxing and peaceful element for you, your family members and your invited guests.
Essentially, a nice water feature can allow you to enjoy your in-ground swimming pool without actually being in it. Just sitting on the patio and listening to the water can really add to your outdoor living space.
Water features can be something simple like a deck jet, or as elaborate as a custom waterfall. So let your creativity guide you and choose the water feature that's best for you and your family.