Golf definitely qualifies as an American pastime.
It's popular to play, and if you're looking for a fun way to spend the day, it might be the best sport out there.
You can get together with friends or family members or go at it alone (with plenty of time for solo reflection).
But of course, like anything new, there are some things you need and that you should know before heading out onto the course for your first time playing.
1. The Right Equipment
Golf is a sport that requires specific equipment to be played properly. And while you may want to get started quickly, rushing into the purchase of golf clubs or other accessories is a mistake.
You can certainly find lower-quality models that will function reasonably well for casual play, but if you're truly serious about getting into the game, going with higher quality will make it feel more like love and less of an acquired taste.
That said, if you've never played before, chances are you might don't have a preferred putter or driver yet.
As such, you might want to look online for ranking lists of each equipment piece you might need.
Things like a putter, a driver or wedges, are all common things you might need for proper play.
If there's a specific brand that stands out to you, go for it! However, if not, try to do some research on the kind of metal each club is made with.
Clubs that are made with carbon steel will be excellent for beginners, especially if you're still unsure of your skill.
2. The Right Clothing
Chances are that you've been golfing before, even if just in your backyard or on the putting green at the driving range.
And while there's absolutely some leeway in what kind of clothing is comfortable, going with something that would be considered more traditional is probably your safest bet.
Women (above the knee and on the shoulders) and men (below the waist and on the elbows) should wear long sleeves and pants, respectively.
When it comes to footwear, think about what you would wear out for a day's visit to the golf course: sneakers or boat shoes, and nothing too risqué.
While you might be ready for a day of jeans and tank tops while learning to play golf, it's best to err on the side of caution while honing your skills.
3. A Spotter
If this is your first time playing, or even if it isn't but you know other players who are more experienced, consider asking them to be your spotter.
This will ensure that you'll have someone watching your swing for any possible errors or corrections with the proper advice afterward.
On the other hand, if you're less interested in playing an amazing game, and more about just having a good time – going with friends is always a good option.
Even if none of you really know what you're doing, golf is a fun way to spend time and laugh with one another.
So, if your goal is to make memories and not necessarily score hole-in-ones, this can be a fun activity for friends who like spending their days socializing and having a good time!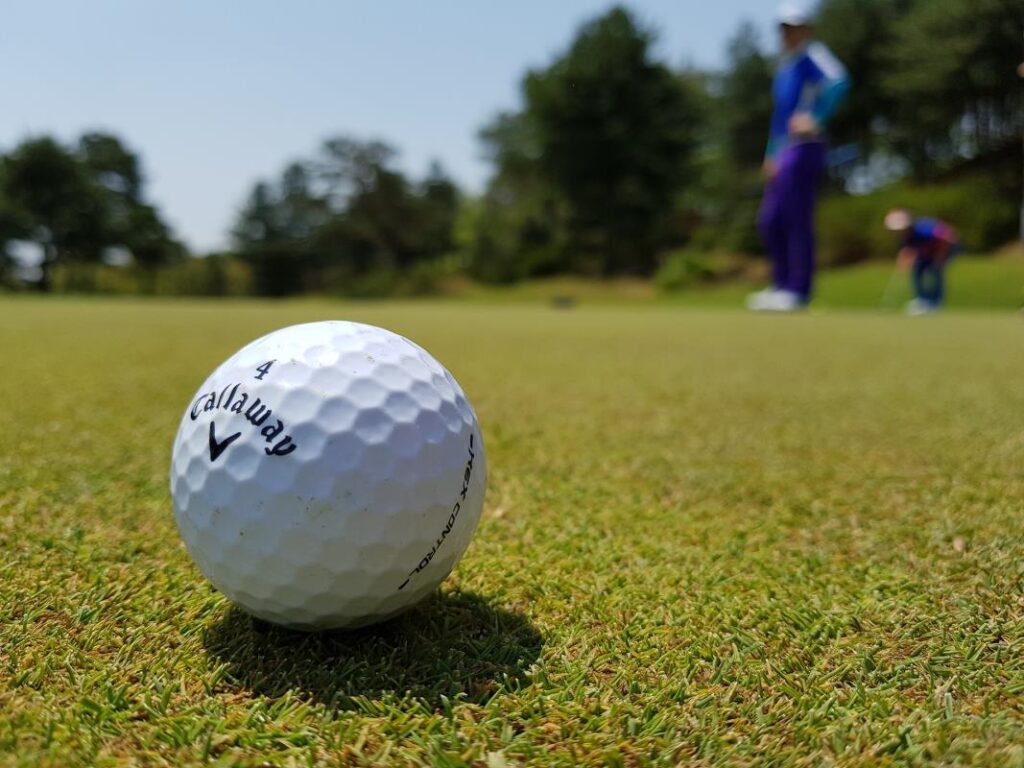 4. Practice & Patience
Just like any sport, there's a build-up to an even better experience.
And while it may be tempting once you've got the equipment and clothing part out of the way, to try and head straight to the course for your first time playing, it is best if you can learn your swing in a more contained environment at first.
Practice putting greens are all over the place, but it's best if you can find one that's available to the public.
Even if it requires a membership fee, this is worth the cost for someone who is new to golf.
Some courses even have junior programs for kids under 12 or 13 where they can learn how to play!
And of course, there's always the option of taking lessons from a pro.
This is excellent if you want to make sure you're learning everything you can about how to play golf, and not just rely on your own instincts.
Golf is a lot of fun and a great pastime. But it can also be a bit confusing to know where to start if you've never played before.
Make sure you know what kind of equipment you'll need, from clubs to clothing.
Then take the time to learn your swing in an environment that's less stressful than your first game!
Since the sport is very inclusive, you can even make an entire family day out of it, even if you're not that experienced which is always a plus.